The year 2022 is in full swing and with the arrival of spring, the exhibition season is also starting. After the last two years have been significantly affected by the pandemic situation, this year we believe that we will be able to meet customers and fans of the ZETOR brand at as many events as possible. While the big spring and summer fairs are still waiting for us, ZETOR tractors have already been seen at several foreign exhibitions.
At the beginning of the year in Budapest
In the first month of 2022, ZETOR TRACTORS presented itself in Hungary. The first fair was AgromashExpo in Budapest. It took place from 26th to 29th of January and ZETOR was represented there by Zetor-Vas kft, one of the dealers for the Hungarian market. The exhibition took place after a one-year break due to a coronavirus pandemic. This year was also partially affected by protective measures. Nevertheless, 200 exhibitors came to the exhibition and almost 20 000 visitors found their way to it too. They had the opportunity to see representatives of the MAJOR, PROXIMA, and FORTERRA model lines. Thanks to careful preparation and professional presentation, the fair was very successful for the ZETOR brand.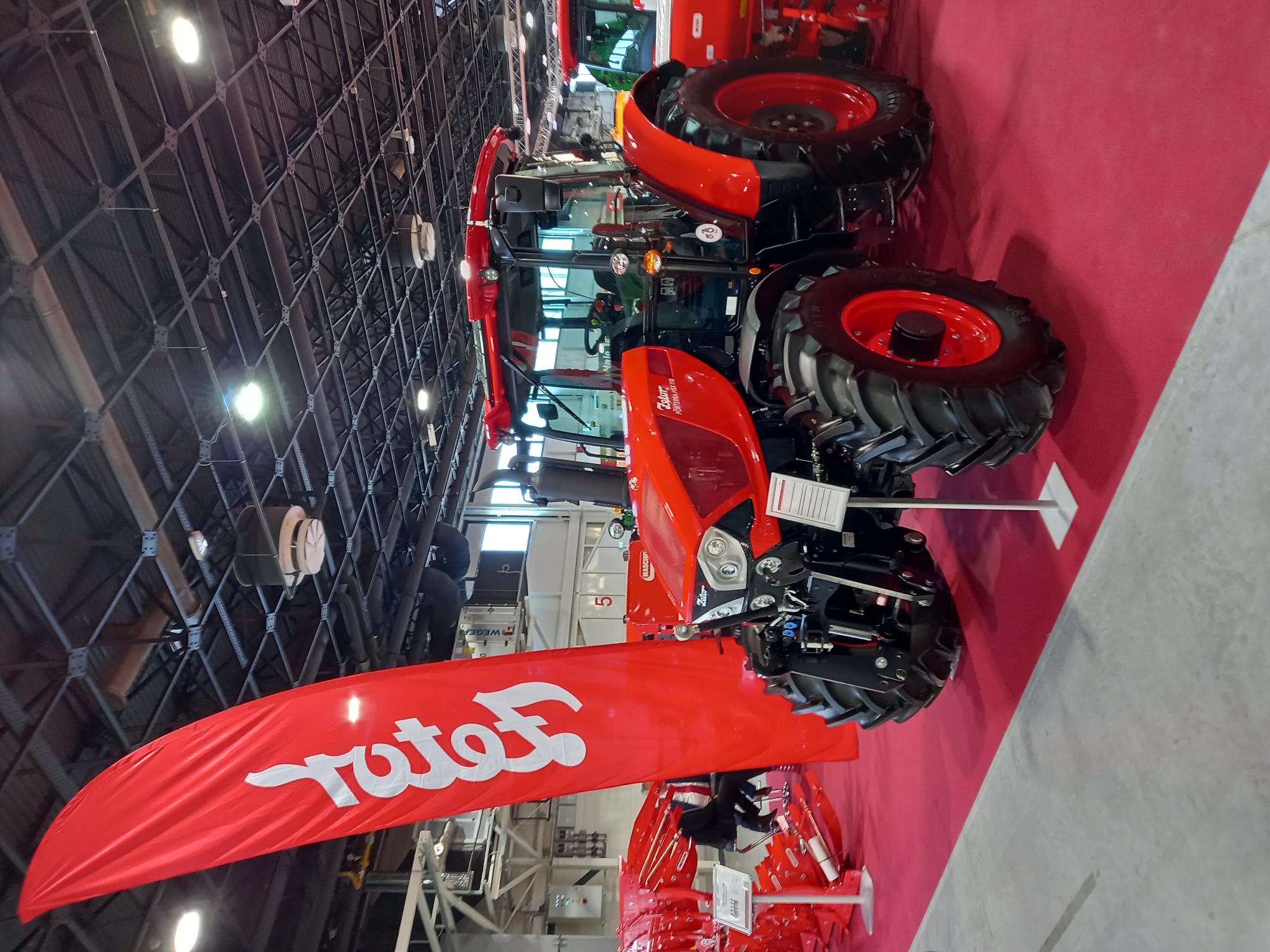 In Kyiv just a week before the invasion
From 15th to 17th of February, ZETOR participated in the international Grain Tech Expo in Ukraine. ZETOR was represented there by the company Agro-Temp, which is the exclusive distributor for Ukraine. The fair is traditionally popular among exhibitors thanks to a rich accompanying program, which includes many conferences, lectures, seminars, and workshops. Thanks to the perfect organization and modern environment, it is an ideal place to establish new business relationships and obtain current information from the market.
In total, the fair was visited by more than 10,000 visitors. They had the opportunity to see the PROXIMA PLUS 110, PROXIMA POWER 120, and FORTERRA 135 models. Our distributor's sales representatives provided more than 200 expert consultations to potential customers and concluded several contracts for the supply of ZETOR tractors on site. They then had other orders pre-negotiated with other customers.
The exhibition took place in Ukraine at a time when probably none of us could have imagined what would happen in this country in a few days. We were in regular contact with our business partner during this period and we had news from him that everything was fine. Unfortunately, that changed very quickly just a week after the show. We are following the current situation with great concern. Together with our employees, we have organized a fundraiser to help the victims of this military conflict, and we hope for peace to be established in Ukraine soon.