From Friday 9 September to Sunday 11 September 2022, science dominated the Brno Exhibition Centre. Under the patronage of the Statutory City of Brno, the Brno Observatory and Planetarium held another edition of the popular Festival of Science - the largest science show in Brno. The event was traditionally attended by representatives of ZETOR TRACTORS, who created an interesting program for all the visitors.
More than forty scientific and technical institutions, popular education organizations, academic institutes, universities, and private companies prepared interactive demonstrations of what they are doing or have already done for all visitors - young and old, experts and laymen, youngest and oldest. Everyone could experience for themselves that science is not just dry theory, but very often practical, useful and fun.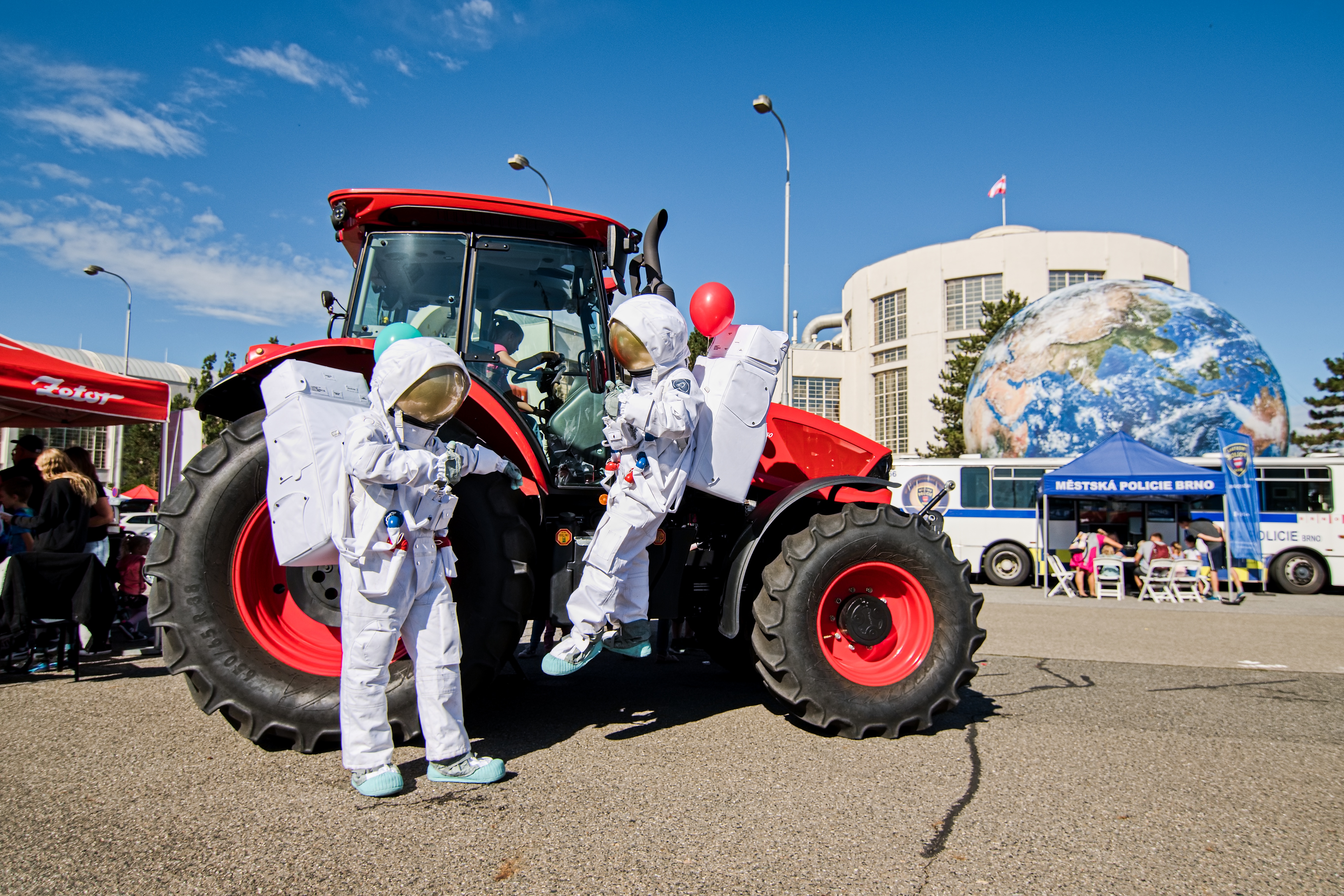 The ZETOR brand was represented at the event by the ZETOR Gallery, an unconventional museum sought after by lovers of agricultural technology and families with children. Right next to the stand, all visitors were attracted by the latest tractor from the ZETOR portfolio. The FORTERRA HD 150 model was also freely accessible, so everyone could at least for a moment put themselves in the role of a tractor driver, see what is hidden under the hood, and examine the entire cab in detail. For the youngest visitors, there were pedal tractors with a slalom course, coloring books, and playful quizzes with a sweet reward.
According to the organizers, 10,000 science-loving visitors came to see that Brno is full of science and there is definitely no boredom with science and scientists - especially the Friday, which was dedicated to schools was almost "bursting" at some moments. You can see more photos from the event below.