The company is committed to high quality in the process of development and production as ZETOR engines are valued by customers for their low operating costs and high durability. This has been confirmed by several independent tests, one of which was carried out at Mendel University in Brno.
ENGINES
The range of ZETOR engines includes 80 to 150HP 4-cylinder engines with 8 and 16 valves and stroke volume of 2,900 and 4,100 cm3. The engines are offered including after-treatment, i.e. a system capturing dirt and pollutants produced during fuel combustion. Mass production covers different types of engines and emission standards – STAGE IIIA and STAGE IV. As for certification, we have all the approvals required both in the EU and the US. In general, the engines find a wide range of applications on the market – apart from farming, they are used in mining machines, cableways, towing devices, spraying machines, etc.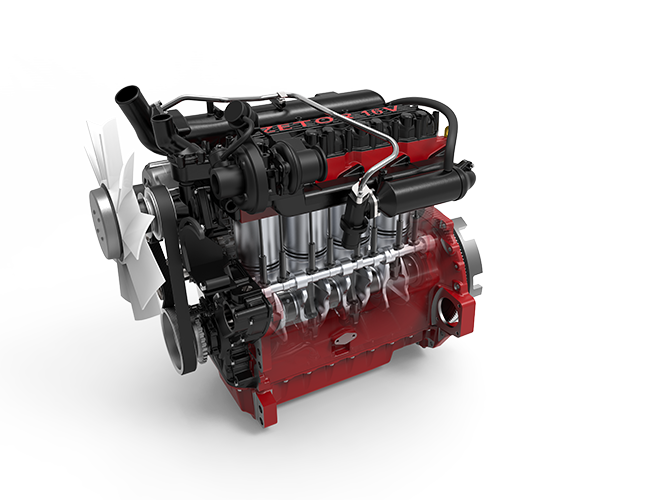 The most sophisticated system is the STAGE IV engine solution. It uses a combination of an active DPF (diesel particulate filter) and an SCR system (selective catalytic reduction). The entire STAGE IV emission solution delivers customers benefits in the form of optimized torque. As compared to competitors, ZETOR's STAGE IV solution features less electronic elements (e.g. no Common Rail) and brings cus-tomers fuel savings of up to 20%, depending on the operation performed. The presented advantages were verified by an independent test conducted at Mendel University in Brno. The results of the measurements show that the current engine even meets the STAGE V ready emission standard, confirming that it is a unique and unrivalled solution. In terms of development, work continues on a 50HP 3-cylinder engine and a 170HP 6-cylinder engine with a displacement of 6,234 cm3.

TRANSMISSIONS
Another ZETOR TRACTORS' product range are transmissions, which are used in both ZETOR tractors and other manufacturers' tractors. Transmissions are offered separately or as part of the powertrain, including the engine and axles.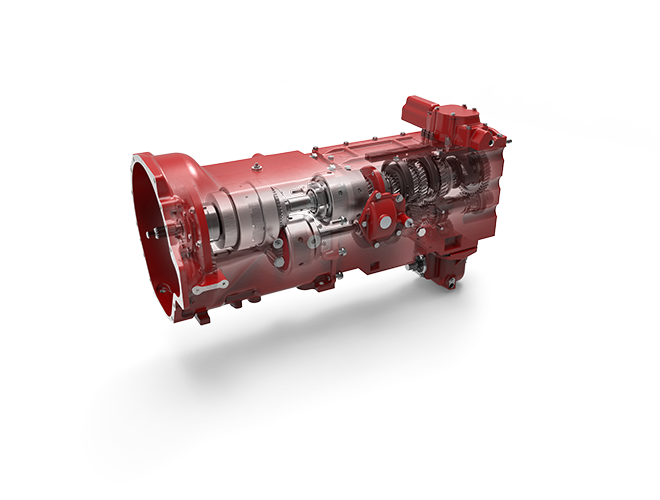 "The engines and components produced undergo thorough testing so that customers always get the highest quality. And it is precisely the development and manufacture of engines and transmission units that makes us so different from competitors," says David Kollhammer, Strategy Director at ZETOR TRACTORS a.s.
ZETOR components can be supplied to partners according to their requirements and technical specifications.