The decision to buy a tractor is usually preceded by an analysis of the models available on the market. Being able to see them all in one place, meet representatives from each company or see some of these modern machines at work is one of the best ways for customers to choose a machine that meets their needs and requirements. That is why exhibitions and trade fairs, after the Covid downturn in the past years, have once again enjoyed increased visitor interest this year. ZETOR TRACTORS has participated in dozens of such events this year, with the main aim of being as close as possible to its customers and showing them the best of its current portfolio. Today we look at the trade fairs in Croatia and Poland, which are slowly but surely closing this year's exhibition season.
Gudovac Fair 2022
The autumn international fair was held near the city of Bjelovar at the beginning of September. More than 500 exhibitors from 12 different countries came to the north of Croatia for this year's 29th edition. The fair focused on agriculture, crafts, and livestock production. The program thus included, for example, a national showcase of livestock, family, and eco farms, followed by seminars on forestry technology or heating and renewable energy. The exhibition lasted a total of 3 days and over 30,000 people came to see it.
The ZETOR brand was represented at the fair by IDM Čotić, the new distributor of ZETOR tractors on the Croatian market. The MAJOR CL 80 and PROXIMA CL 100 models were presented to all visitors and potential customers, accompanied by a presentation of ZETOR ORIGINAL PARTS. These are manufactured according to the original documentation and their quality is identical to that of the new products, thus ensuring that even older ZETOR tractors can function perfectly again.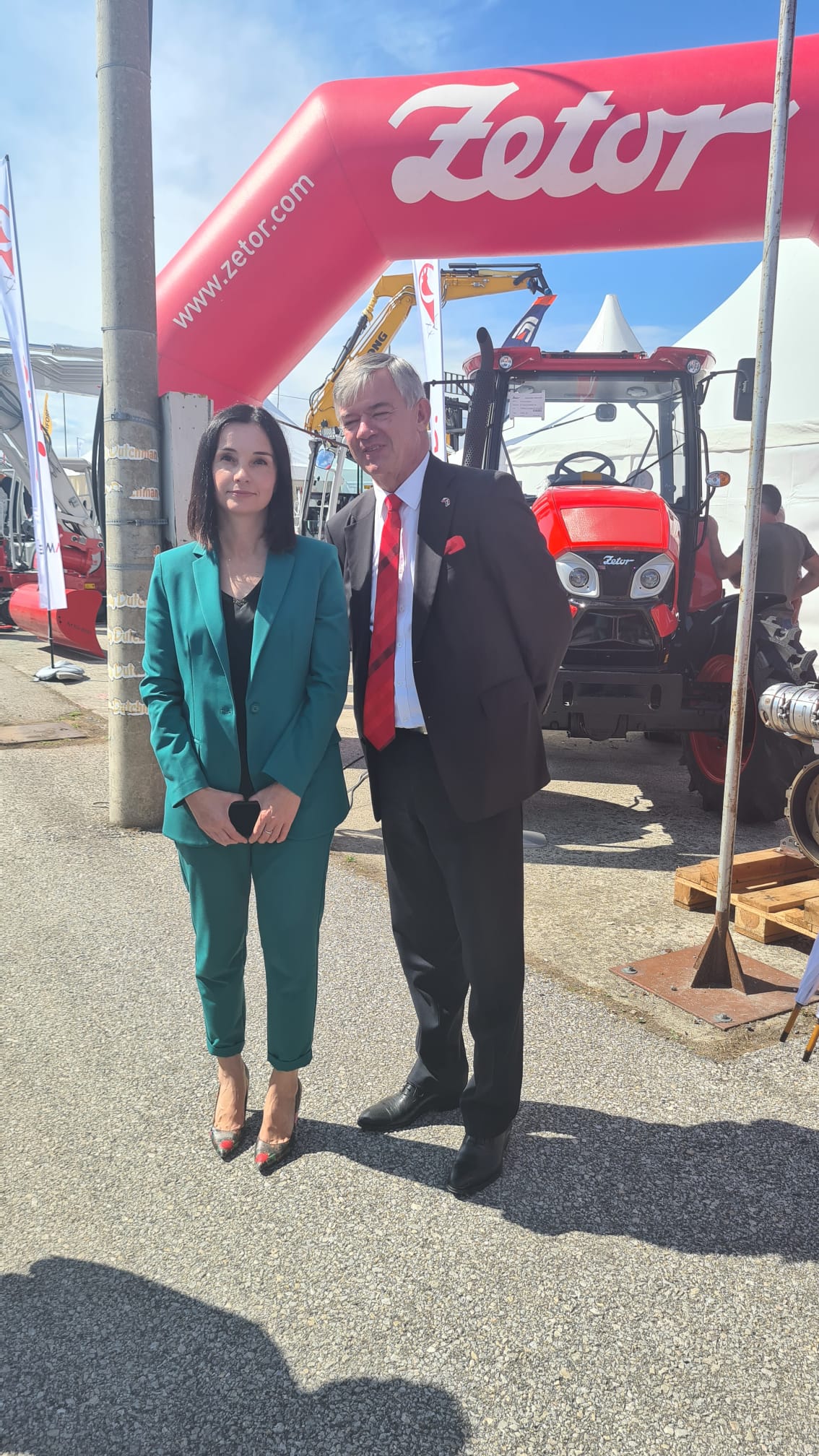 AGRO SHOW Bednary
For the twenty-third time, exhibitors and visitors arrived at the airport near the town of Bednary in eastern Poland. Their destination was one of the largest international agricultural exhibitions in Europe - AGRO SHOW Bednary. It took place from 23 to 25 September and, together with sunny weather, it once again brought an interesting program. In addition to the presentation of agricultural equipment, various demonstration rides of machines were prepared, accompanied by expert seminars, press conferences, and competitions.
ZETOR's participation at the exhibition was ensured by our subsidiary ZETOR Polska Sp.z o.o. A complete portfolio of ZETOR utility tractors was prepared for the visitors and could be freely viewed. Thus, MAJOR CL, CRYSTAL HD, FORTERRA models in HSX and HD versions and the most popular ZETOR tractor - PROXIMA model in HS and CL configuration with front loader were presented. On top of that, the fans had the opportunity to buy a souvenir in our ZETOR fan shop.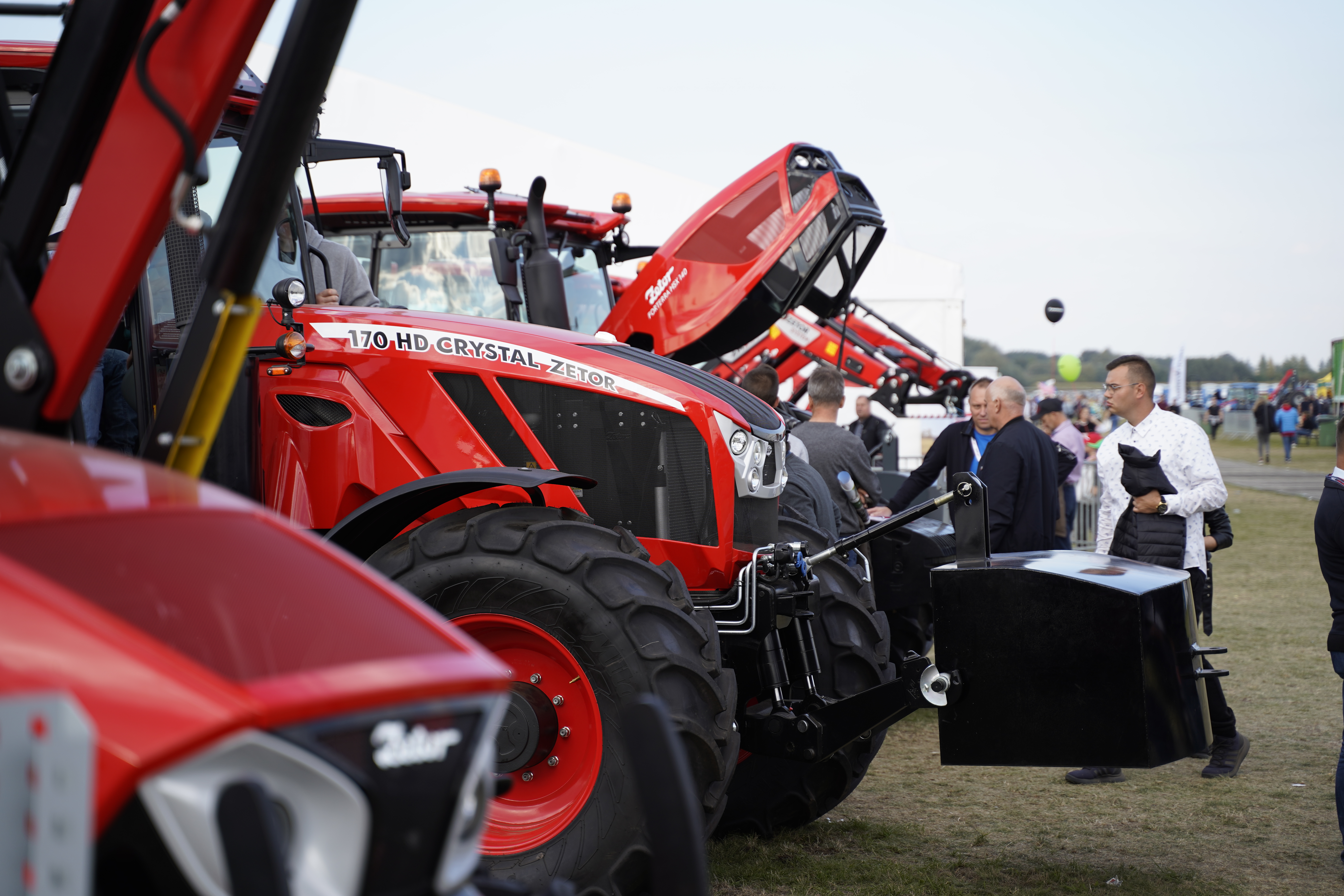 "We are very satisfied with the number of visitors who came to our stand and were interested in ZETOR tractors. I believe that they enjoyed the whole exhibition as much as we did and we are looking forward to seeing them again next year," said Robert Szewczyk, Marketing Manager of ZETOR Polska.
This year's AGRO SHOW Bednary was attended by 641 exhibitors who occupied over 131 thousand square meters. Among about a hundred foreign companies that presented themselves in Bednary, there were also several companies from Ukraine. As an expression of support and solidarity, the organizers prepared a special national Ukrainian stand for them, which was very popular, as was the whole exhibition. More than 70,000 visitors visited the fair over the three days.