A new design of the PROXIMA series has been introduced at the AGRO SHOW trade fair, taking place from 19th to 22nd September in the town of Bednary in Poland. The tractors are to enter serial production by the beginning of next year; however, their domestic debut is to be on 5th October at the Czech Ploughing Championship.
"PROXIMA is among the most popular model series, which is why we've decided to apply a new design inspired by the MAJOR models to it. The design is once again based on the concept of the Italian studio Pininfarina and we're definitely looking to use it for other model lines as well," said Jakub Hurta, the Marketing Manager for ZETOR TRACTORS a.s.

In addition to the new design, the PROXIMA tractors feature many additional improvements, including a unique hood angle and new roof shape, which allows the tractor driver a better view from the cabin, even of loads when working with front loaders. The A/C and heating system have been innovated, which has significantly improved its effect. Additionally, new material strength improving technologies were used in the production.
The new design was introduced on the occasion of the 15th anniversary of the PROXIMA line. It appeared for the first time in 2004 as a successor of older models. PROXIMA PLUS came three years later with a front and right axle intended for heavy loads, closely followed by PROXIMA POWER with a new electro-hydraulic reverse gear shifting system. Additional changes were implemented in 2011. The main technological innovation was to introduce mechanical hydraulics with third-point draw rod regulation.
The tractors are currently available under the names PROXIMA CL, PROXIMA GP and PROXIMA HS with power ratings from 76 to 117 HP. The new design will gradually be applied to all three models, as well as other model lines.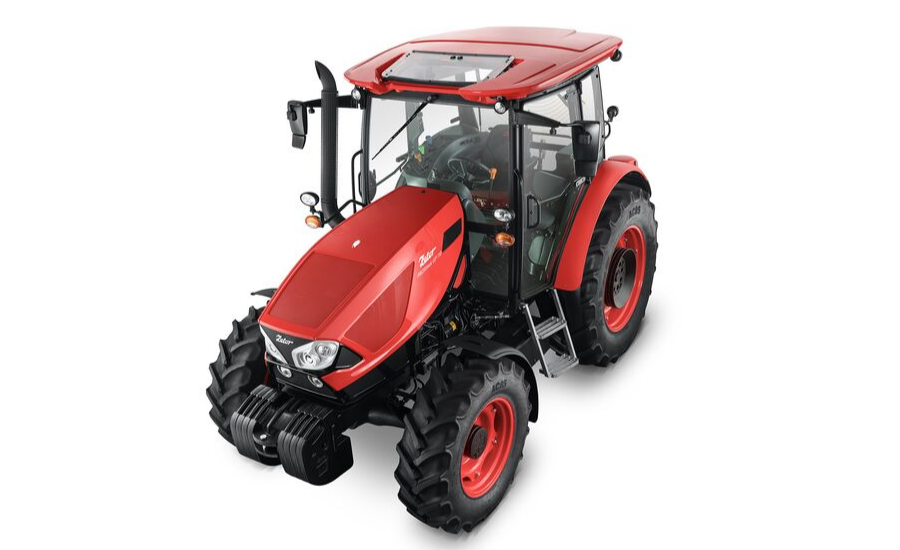 "PROXIMA tractors will find applications in both small and mid-sized agricultural businesses, in forestry or communal services. These are universal tractors with simple controls, ideal for virtually any work, light or heavy-duty. They also excel when working with front loaders," added Jakub Hurta.
The PROXIMA model series will be presented in its new design to Czech customers on 5th October at the Czech Ploughing Championship in Žabice, which is one of the locations of this year's ZETOR TRACTOR SHOW.
In addition to PROXIMA, the AGRO show has also featured the COMPAX compact tractor line and the PRIMO lawnmowers, which will be seeing their pilot market release in Poland. The COMPAX tractors will be used especially during summer and winter maintenance of municipalities, company and sport sites, as well as in gardening. They are available at power ratings from 25 to 37 HP. The ZETOR PRIMO HT 20 tractor lawnmower features 19 HP and its primary purpose is maintenance of grass surfaces.