In mid-April, the Romanian distributor of S.C. ZETOR TRACTOR SRL started the tour of our tractors in yet another country. ZETOR tractors were introduced at the jubilee 25th Agraria trade fair.
The Agraria trade fair was not only the first trade fair at which the ZETOR tractors could be seen in Romania, but it also belongs among the most important fairs in the Transylvania region and the center of the country in general. Annually, it is visited by more than 23 thousand attendees and ZETOR was among three hundred exhibitors presenting their machines to local farmers.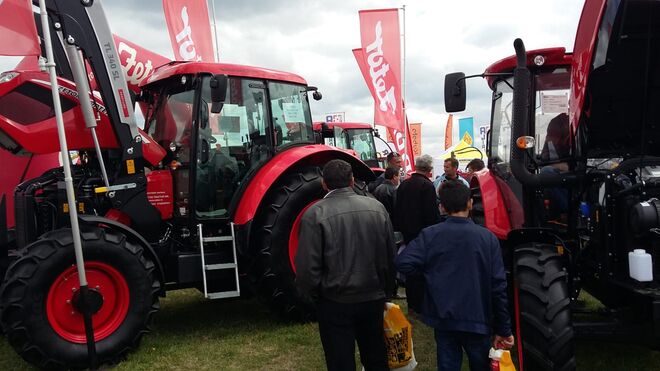 "This year we focused on the presentation of three models which, presumably, could best fulfil the needs of Romanian customers. At our stand, therefore, we introduced the new design of the MAJOR CL 80, the PROXIMA HS 120 and the FORTERRA 140. It was the new MAJOR model that was the most successful with more than 1500 visitors to the stand. Moreover, the visitors made extensive use of our consultant's services. He is at our customers' disposal to solve their problems and be consulted regarding working methods," says Kristina Drienovski from company S.C. ZETOR TRACTOR SRL.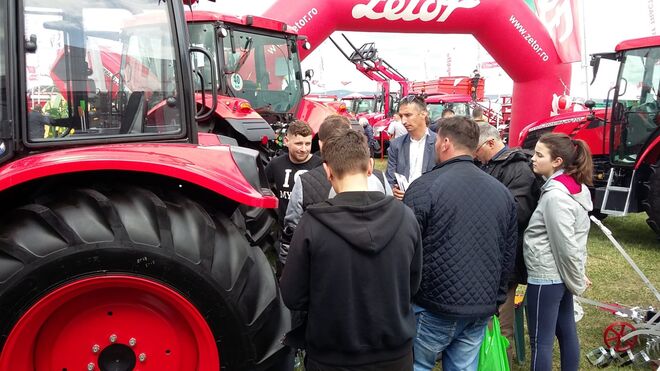 The ZETOR tour of Romanian trade fairs, however, is not even close to its end. Farmers can look forward to them all the year round – specifically, to the Agro Pitesti, Agriplanta and Timagralim fairs in May, to the Agromalim and AGRO BRAILA fairs in September, and, finally, to the INDAGRA fair in late October/early November.