From January 23 to January 26, 2019, AgromashEXPO took place in Budapest. It is the biggest farming show in Hungary. As a tradition, the ZETOR brand was present at the event. In addition to other products, the brand presented its most powerful tractor, the six-cylinder ZETOR CRYSTAL.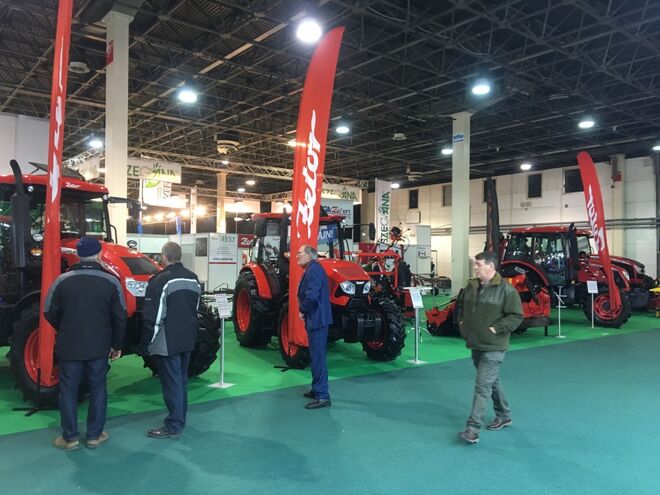 The show covered the area of 40,000 square meters displaying products related to farming presented by 350 exhibitors from various countries. During the three days, the exhibition grounds and the pavilions were visited by nearly 50,000 visitors while thousands of them searched for ZETOR stands which displayed MAJOR CL 80, PROXIMA CL 90, PROXIMA HS 120, FORTERRA HSX 140 and of course the legendary CRYSTAL with its latest representative HD 170.
'We understand exhibitions as one of the key activities to present brands and products as they have a great added value. We can meet our customers face to face, thus receiving direct valuable feedback. One of the benefits of the show is also related to business: the show in Hungary takes place in the period before starting our spring activities. And spring is the period when farmers finalize their purchases of machinery for the new season. ZETOR has been participating in the exhibition on a regular basis since 1996 and we would like to continue the tradition in the future,' says Petr Konštacký, Business and Marketing Director, ZETOR TRACTORS a.s.
The ZETOR brand has been present in Hungarian market since 1960s. For ZETOR, Hungary is one of the most important markets. Over the decades, the Brno tractor manufacturer has supplied over 20,000 tractors to the country. Currently, the brand is represented on the market through its partner ZETOR WEST HUNGARY, Kft., which covers the territory of the whole country, developing its own dealer network. Among the favourite tractors in the country are universal PROXIMA tractors. They help Hungarian farmers mainly in breeding and also in all-year-round activities including cultivation.