ZETOR tractors continue to be displayed on exhibitions abroad. From February 13 to February 16, they took part in the National Farm Machinery Show (NFMS) in Louisville, Kentucky, USA.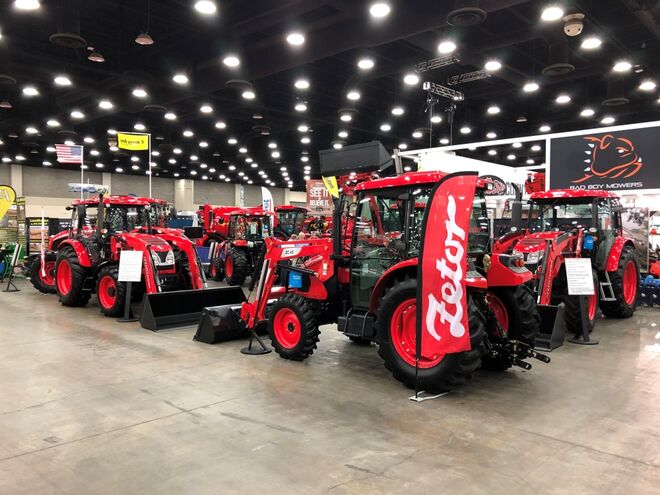 NFMS is one of the largest farming shows in the USA. Every year, it is visited by more than 300,000 visitors. There are 920 exhibits. At the show, ZETOR presented tractors of the following model ranges: MAJOR, PROXIMA, and FORTERRA. The American public was also presented with MAJOR HS 80. And it was just MAJOR HS which attracted the audience with its new design that was launched for serial production last summer. Other model ranges of ZETOR tractors will follow the trend – at the turn of 2019 and 2020, ZETOR plans to introduce new model range PROXIMA in the new design.
"North America is an important market for ZETOR. The brand has been present there for 40 years. For this reason, we cannot miss the opportunity to support tractor sales. Therefore, we participated in this show for the fifteenth time. Customers appreciate our tractors for their power and robustness, easy control and service and low operation costs. Last year, we succeeded in increasing total sales in North America; thus strengthening the position of the brand on the market," says Mike Boucher, Director of Sales & Operations, ZETOR NORTH AMERICA.