Let us take a look at what has happened in the past few weeks in the ZETOR world.
ZETOR TRACTOR SHOW started in the Baltics
In June, ZETOR TRACTOR SHOW came to the Baltics. On three shows, ZETOR tractors were presented in Latvia and Estonia. The visitors could test the tractors and watch them during work with aggregations within the "green program" (mowing and tedding, baling and transporting). Part of the Latvia show was also a competition in tractor pulling; in Estonia, on the other hand, there was a race with front loaders. For more on the individual stops within ZETOR TRACTOR SHOW, visit here.
With oldtimer ZETOR to Sweden
Martin Havelka travels round Europe on his renovated Z25. In early August, he returned to the Czech Republic from his three-week journey to Sweden, covering over 3,000 km with his nearly seventy-year-old tractor. He travelled to Sweden through the Czech Republic, Poland and the port of Swinoujsce at average speed 33 kph and consumption 12 l/100 km, in good mood and with a nice suntan (it was really hot weather with no rain). He went as far as to the Orust Island, 100 km far from Göteborg. For more information see here.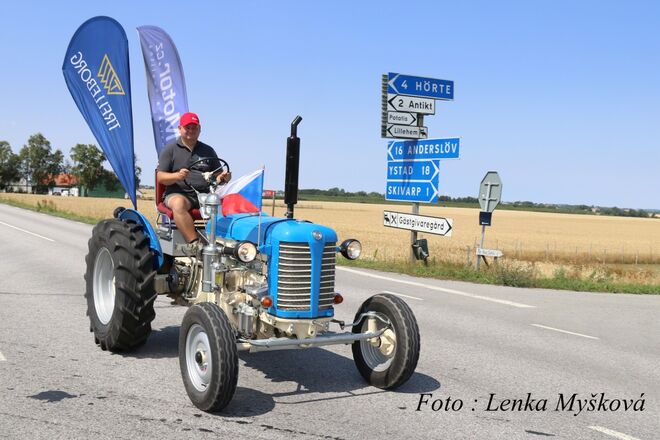 ZETOR in Kentucky, US
During Czech Farming Days in the USA, ZETOR tractors showed what they can do. In Kentucky, the visitors could test MAJOR and FORTERRA models at an event supported by the Czech Embassy in Washington, D. C. The event was not only about shiny tractors on display, the machines were presented during work on the field during cultivation and seeding. See here.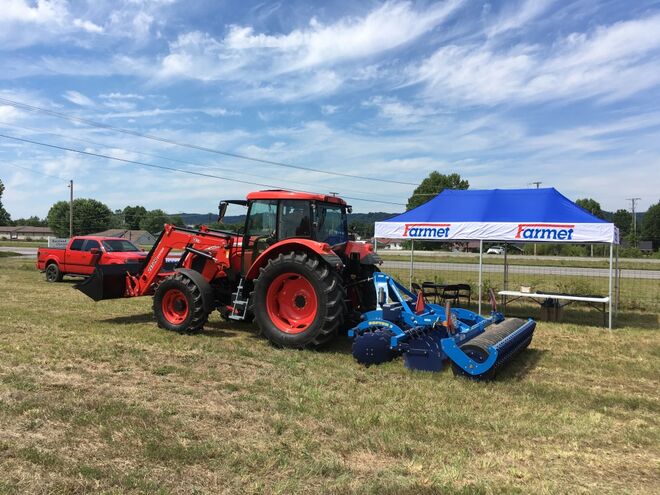 New exhibit in ZETOR GALLERY
As part of their study program, students from the first, second and third grade of Secondary Professional School in Nové město na Moravě renovated ZETOR 6520. Now you can see how handy they are in ZETOR GALLERY. Here you can find photos from the event of the donation of the tractor to the gallery.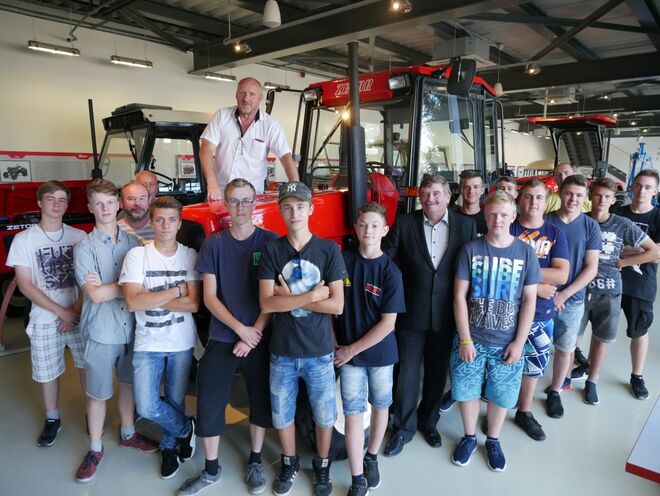 ZETOR tractors painted different colours
In an original way, ZETOR POLSKA has awarded their dealers who exceeded their sales limits at the turn of spring and summer. Interwax Company was awarded a silver FORTERRA HSX 140 for the 1000th tractor sold. A white FORTERRA HSX 130 was given to AGROMASZ Company who sold 1,300 tractors during the 20 years of their cooperation. Kunert Sp. Jawna Company was given dead grey FORTERRAfor selling 1,500 ZETOR tractors since 1996. And finally, ROLMECH Sp. z o.o. Company received black FORTERRA HSX 140 for exceeding 2,000 sold tractors. For more information see here.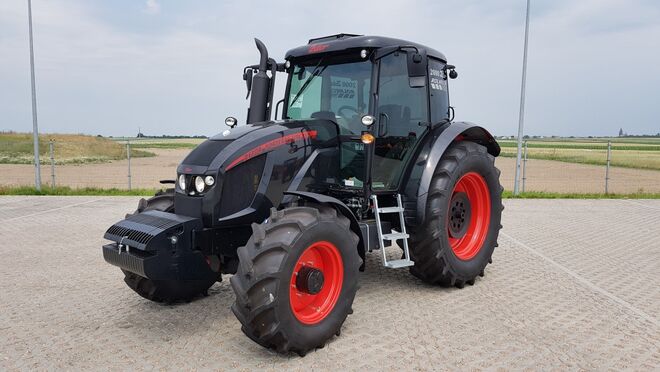 ZETOR France on a new address
Now, you can find ZETOR France on a new address in Val de Moder, France. The company moved its seat to a newly renovated premises, thus increasing the comfort of their services. The new address is: 44 rus d'Engwiller, La Walck, Val De Moder. Obviously, also the contact address of ZETOR France changed, you can find all updated contact data on their website: www.zetor.fr. E-mail contacts of staff remain the same. See here for more info.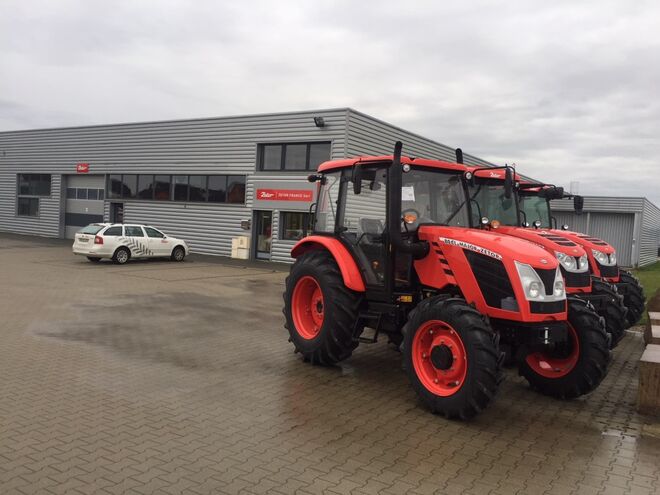 Tractor exhibition in Ukraine
In June, Ukraine hosted International Field Days of Ukraine. The ZETOR brand could not be missing, presenting their tractors in "heavy duty" (with different aggregations at work). The visitors could see MAJOR 80, PROXIMA HS 110, and FORTERRA HD 150. PROXIMA was there for a good reason – tractors of this model range are among the most popular in Ukraine.