Martin Havelka is a legend among Czech tractor fans. For three years he has been undertaking adventures with his nearly 70-year-old model ZETOR Z25. This year he took his longest journey to Sweden. Despite the extremely hot weather, he accomplished to finish the whole three-thousand-kilometer-long journey.
Martin Havelka hopped in his legendary model Z25 thus starting his long journey in mid-July in his hometown Škrdlovice by Žďár nad Sázavou. Accompanied by his family and dog, he headed northwards, with the average speed 33 kph and consumption 12 l/100 km. After several days of travelling through the Czech Republic and Poland, his ZETOR reached the Baltic sea. This was the site of his very first adventure which he took two years ago covering almost 800 km; this adventure made him famous both in the Czech Republic and abroad. Thus, this part of the journey was not unknown to Havelka. However, the premiere for his tractor started in the Polish port Swinoujsce, where he took the ferry to Sweden.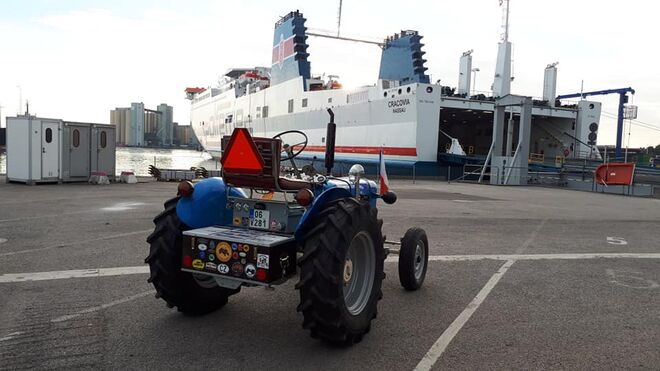 The traveller from Škrdlovice spent eleven days in Scandinavia during which he covered more than 1,200 km from the port in Trelleborg along the north-east coast. Along the way he became acquainted with the varied countryside, he had seven meetings with local collectors of oldtimer tractors and people somehow linked to the ZETOR brand, and he also visited the ZETOR museum in Ystad. "The most distant destination was the island of Orust – 100 km north from the city of Göteborg – where we visited the farm of a collector of ZETOR 25, Mr. Christen Olsson, the owner of more than 30 pieces of ZETOR 25 in the first export version and respected professional on historical ZETOR tractors in Sweden," says Havelka.
He was invited to visit Sweden by Magnus Larsson, local collector of ZETOR tractors; together, they planned the journey last your during the tractor meeting in Lazy nad Morzem. Havelka claims that ZETOR tractors are popular in Sweden, "A lot of people have them, for example on the Orust island, 70 per cent of all tractors were ZETOR. You can also see some unique pieces in the museum. ZETOR definitely has a good reputation here." He also had words of praise for local traffic as drivers are used to meeting farming vehicles there. "There are lots of farms and tractors, whether new, modern or older, are simply present on roads so everyone counts with them," he adds.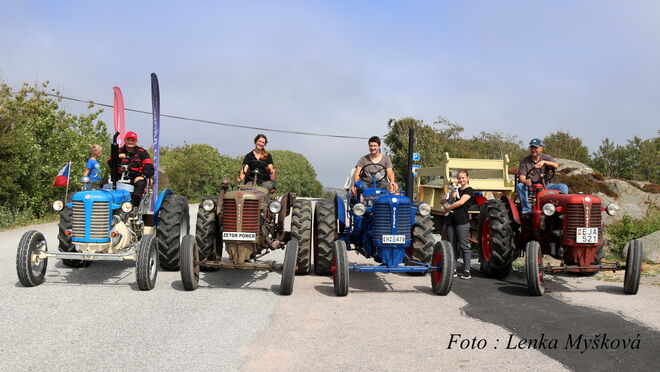 The only obstacle on the long way was the weather. His ZETOR Z25 is not equipped with a cabin; therefore, the driver is not shielded against the weather. Ironically, the expected problems with rain in Sweden were in vain as the weather was extremely hot, just like the tractor. However, this could not stop Havelka from conquering Scandinavia, even though he compared driving the tractor to sitting on a heated stove. In the end he described his journey with humour and commented his record in the following words, "It was really hot and sunny with no rain so I got a very nice suntan." The tractor lover completed his demanding journey at a tractor exhibition in Janov by Svitavy. He returned home on Saturday evening. And yet, he is already planning his next adventure: for the third time he will travel to the highest located mountain road in the Alps in Grossglocknerhochalpenstrasse, Austria. He will start the journey in September.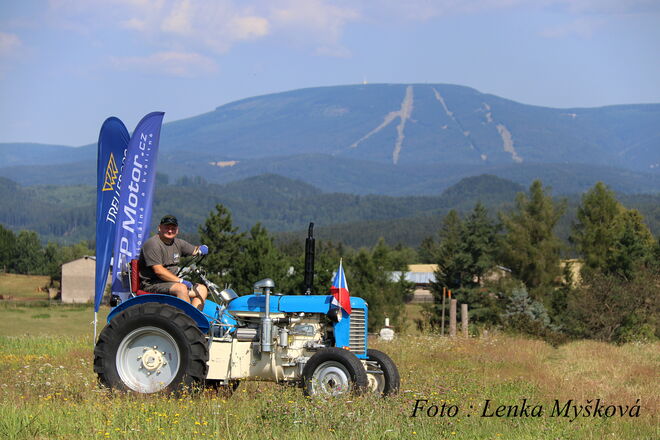 On model Zetor Z 25
The first ZETOR Z 25 tractor was produced on March 15, 1946. The challenge was not easy – to design a cheap tractor with low weight suitable for mass production. Zbrojovka Brno was the best to complete the task, so it subsequently took over the production of farming wheel tractors Z 25. In 1949, the tractor was innovated offering many iconic features: improved dashboard including thermometer, comfortable soft seat with upholstery, hydraulic three-point hitch, optional cabin, differential lock, and adjustable front and rear wheel track. This was Zetor Z-25 A which is also used by Mr. Havelka. He bought his tractor in 2010 and it was of course subject to renovation. This took over a year. Originally, it is ZETOR 25 A, which was rebuilt in 1968 in STS Hodonín into an "H" version. The renovation carried out by Mr. Havelka returned the tractor as close to its 'A' shape as possible. There are only minor adjustments related to safety and endurance during long journeys, for instance better steering hinges or trunk for carrying things.