Come and see what has been happening in the world of ZETOR over the past few weeks.
ZETOR Headlines AGROEXPO Fair Trade
ZETOR tractors have been very popular in Ukraine, which is why they couldn't miss the AGROEXPO trade fair. Over 2,000 of the 40,000 visitors to the expo made a point to drop by the ZETOR stall this year. The presentation was done by AGROEXPO, which also represents other brands; however, our brand had the highest representation on the Ukrainian market due to the potential of ZETOR. The visitors were introduced to the model lines MAJOR, PROXIMA, and FORTERRA. FORTERRA 135 was presented in operation using a Ukrainian-produced disc harrow.
Breaking Stereotypes in Moldova
The ZETOR brand has built its reputation on its engines that powered Sigma water pumps in the 70s and 80s. Recently, however, it has been reinforcing this position using its main products – tractors. It also regularly attends to the MOLDAGROTECH trade fair, which takes place in both the spring and autumn. In spring, the model ZETOR HORTUS placed second at the trade fair in the tractor category. At the October fair, the models FORTERRA and PROXIMA were presented to 20,000 visitors.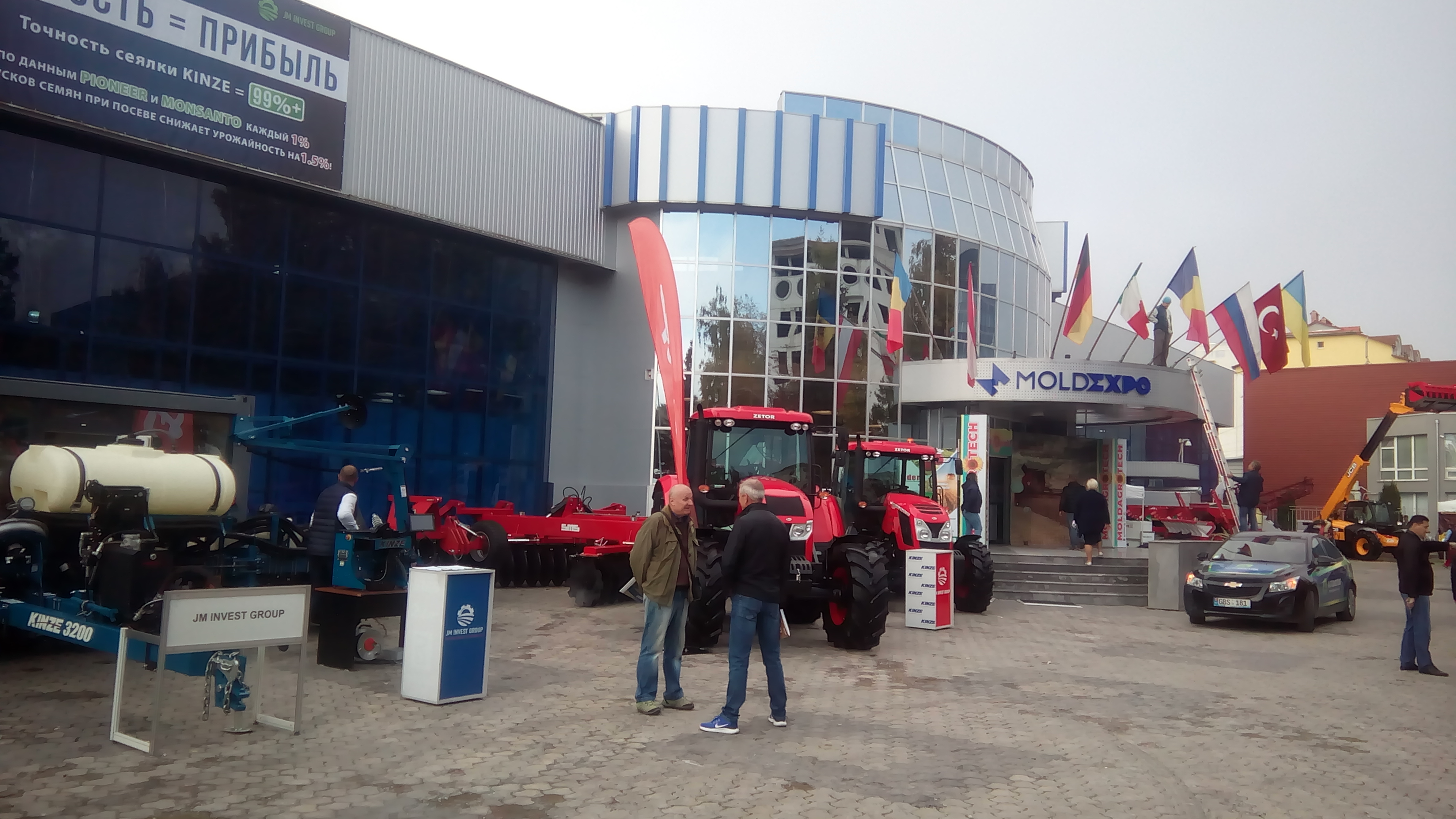 Spooks at ZETOR GALLERY
In the last evening of October, ZETOR GALLERY was taken over by spooks and other supernatural beings. About 200 children and a similar number of adult visitors were greeted by Little Red Riding Hood, a witch, and a sprite. The children had a magical evening, making paper pumpkins, ghosts, bats, scary masks, and competing in a fairy tale trivia quiz. A Halloween atmosphere was cast over the entire ZETOR GALLERY. Tractors too were watching over all the festivities thanks to eerie eye stickers. There were also pumpkins and artificial cobwebs complementing the decorations.
2020 Calendars Added to the E-shop Assortment
Have you already purchased next year's calendar? You can order the ZETOR calendars right now at our e-shops. The calendars are a new, unique joint project between ZETOR and the brand's fans and customers. The creation of the calendar was preceded by a photography contest with hundreds of entries, 54 of which ended up on the title page of the calendar. The photos in the calendar depict the tractors taking on everyday tasks, with most coming from our customers in the Czech Republic and Slovakia. The overall winner of the contest is included as the photo for the month of October. It shows a ZETOR FORTERRA 130 HD tractor taken by Monika Musilová from the company Hanácká zemědělská společnost Jevíčko a.s. (an agricultural company based in Jevíčko in the Haná region) working in the dairy and meat product centre in the village of Biskupice u Jevíčka.