In recent weeks, there have been several exhibitions, shows, and fairs, where visitors could get acquainted with the current portfolio of ZETOR TRACTORS. Participation in all that events would not be possible without the participation of our dealers, distributors, and partners. Many thanks to all of them for their hard work, which allows ZETOR to be close to its customers again. Today we bring you a selection of the most interesting events where ZETOR tractors were on display.
International Agricultural Fair Ką pasėsi
At the turn of March and April, the international agricultural fair Ką pasėsi took place in Lithuania. It is the largest exhibition focused on innovation in the agro-industry in the Baltic States. As every year, an accompanying educational program awaited visitors. More than 70 speakers shared their latest knowledge at 42 seminars. They provided information on sustainable farming solutions, support measures for rural development and agriculture, and opportunities for science and business cooperation.
ZETOR was represented at the fair by Specagra UAB. The company has been specializing in the sale of ZETOR tractors on the Lithuanian market for over 13 years and since 2018 it has also been a distributor for Estonia. The ZETOR FORTERRA HSX 140 with a new black mask was displayed at the stand. This model is the best-selling ZETOR tractor in Lithuania. In addition to the exhibited model, the stand itself also attracted attention. And rightfully, as it was voted the most beautiful stand at the entire exhibition.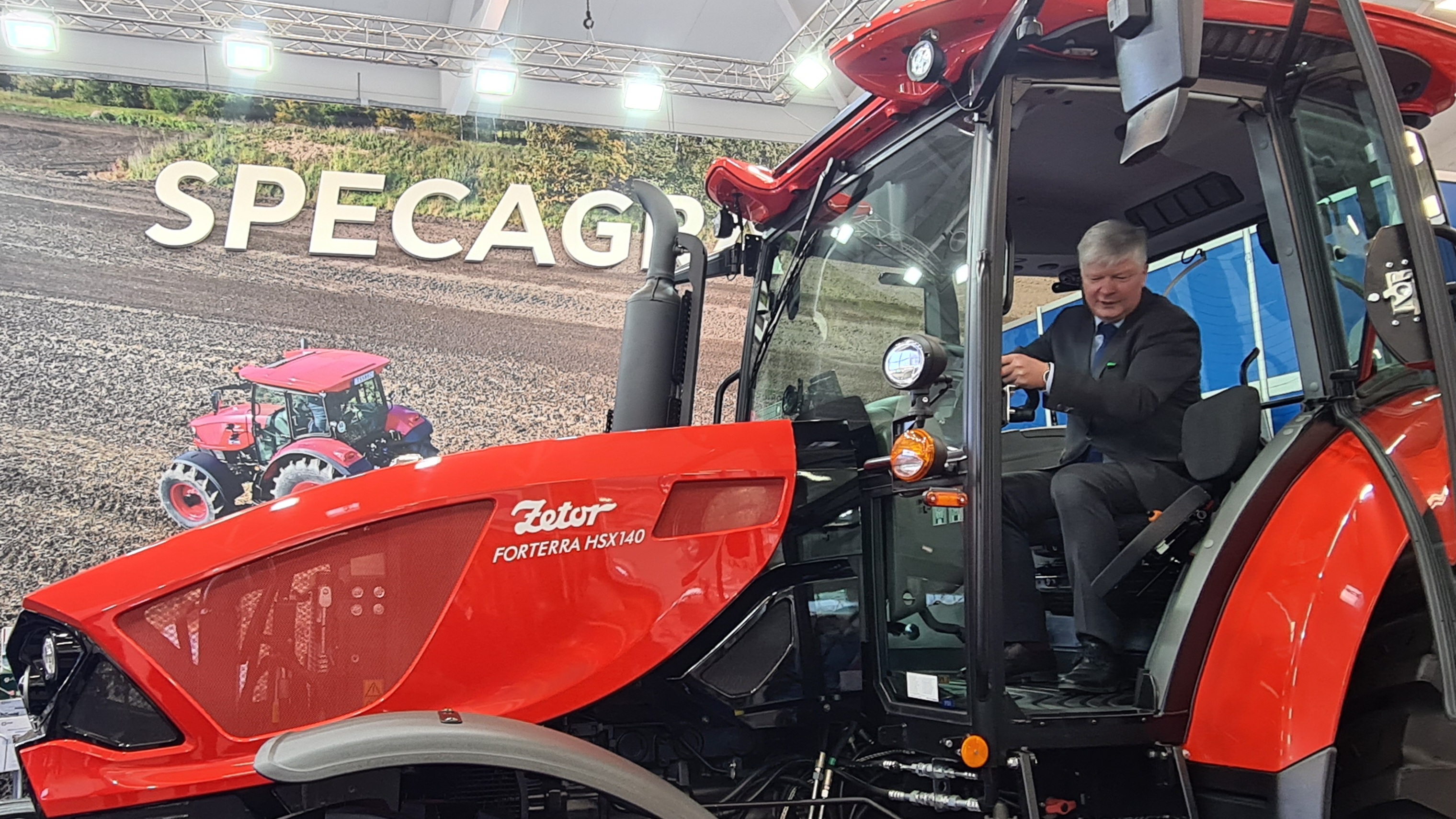 The fair was attended by 300 exhibitors and the total number of visitors exceeded 55,000. ZETOR tractors will be presented in Lithuania again at the end of June at the Agrovizija exhibition.
AGRICO sales and exhibition days
The list of interesting events has to include those that took place on the home soil of ZETOR - in the Czech Republic. At the end of April, it was possible to see ZETOR tractors in Týniště nad Orlicí as part of the AGRICO 2022 Open Days. The AGRICO company sells and services agricultural, forestry, municipal, and garden equipment. Every year, it organizes a two-day sales exhibition on its premises, where visitors can see all the equipment that the company sells. Both the professional and lay public enjoy the event.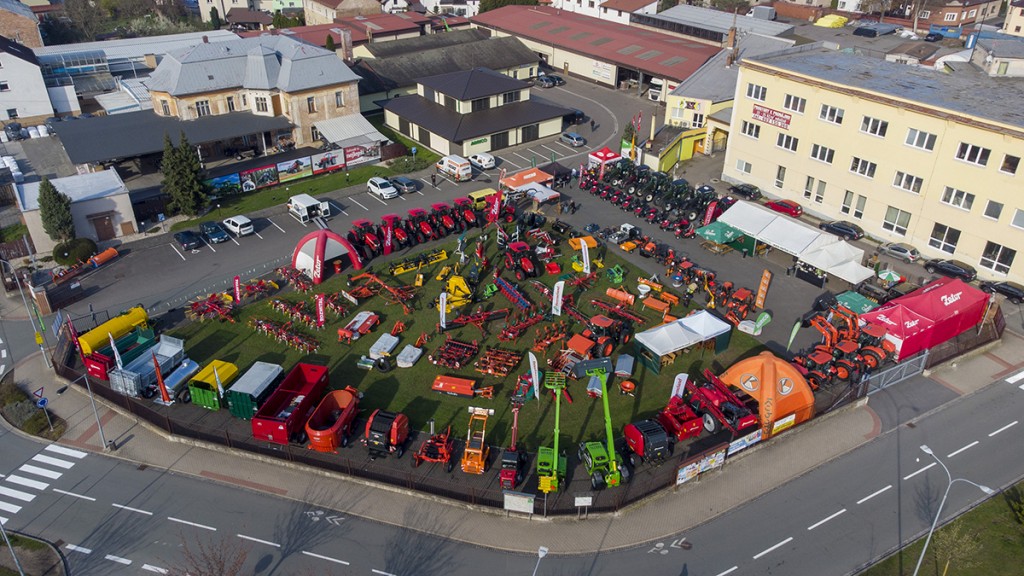 The 19th edition was held after a two-year pause caused by a coronavirus pandemic. That together with the favorable weather, certainly contributed to the high attendance of the event, which was definitely satisfying for the organizers. Mentioning satisfaction, ZETOR customers had to feel the same. The complete portfolio of tractors from 80 to 170 hp was on display, including the PROXIMA model, which is the best-selling ZETOR on the Czech market.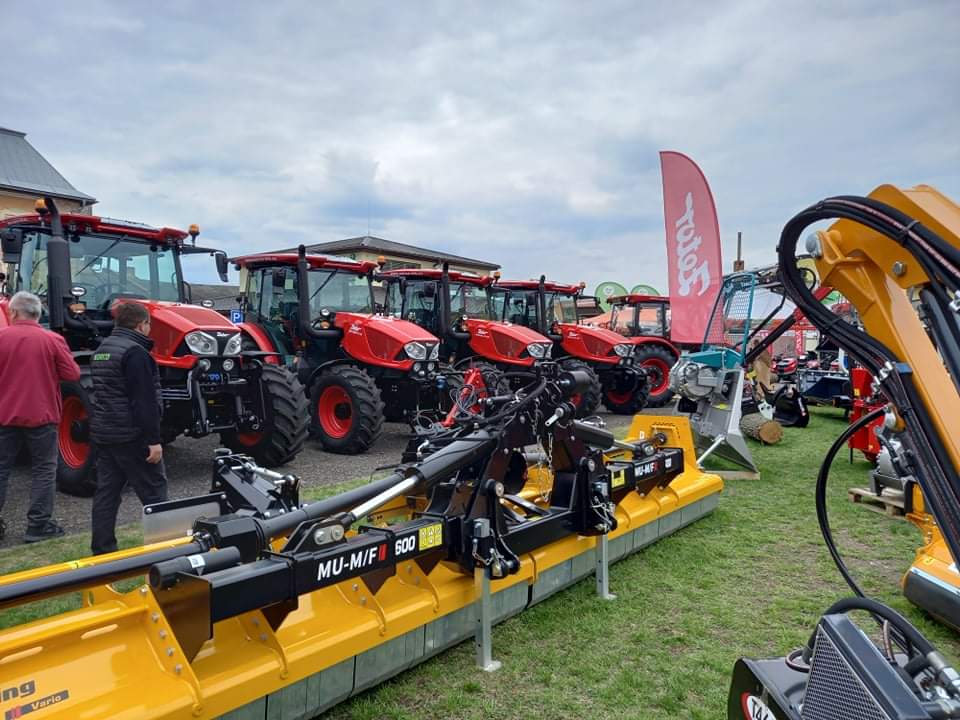 As a part of the accompanying program, everybody could admire the craft and skill of Radek Smejkal, artistic carver and representative of the Echo Carving Czech Team. You can see his work in the photo gallery below.