The innovated ZETOR CRYSTAL reached its first success immediately after being premiered at 'Země živitelka'. The judges including renowned professionals in the area of farming awarded the tractor the prestigious Golden Spike Prize.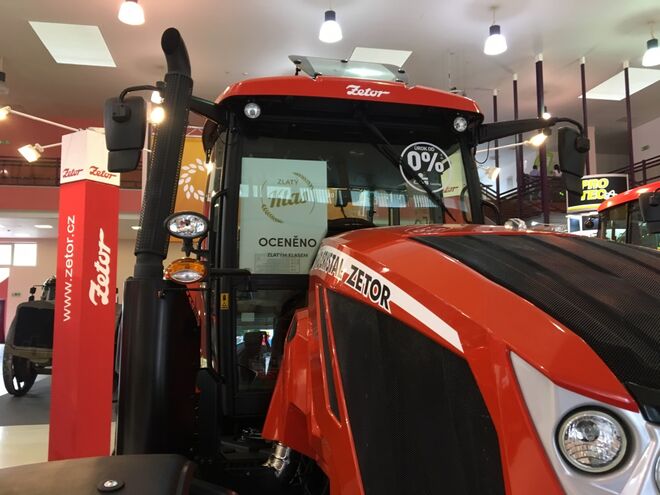 The farming show 'Země živitelka' is traditionally connected to the Golden Spike competition. ZETOR TRACTORS a.s. took its chances with the innovated ZETOR CRYSTAL HD which was presented to the general public on the first day of the show. The tractor became popular not only with the visitors to the ZETOR booth but also with the professional judges.
'ZETOR CRYSTAL is the most powerful tractor in ZETOR portfolio. It has been 50 years since the introduction of the first model. The new generation of CRYSTAL is typical for its strength, robustness and low maintenance and operation costs. We are happy that both the visitors and the judges were positive about progress we have made in the development. We appreciate the award and wish that CRYSTAL tractors could prove even the most demanding customers how tireless workers they are for another 50 years,' says Marián Lipovský, Managing Director, commenting on the award.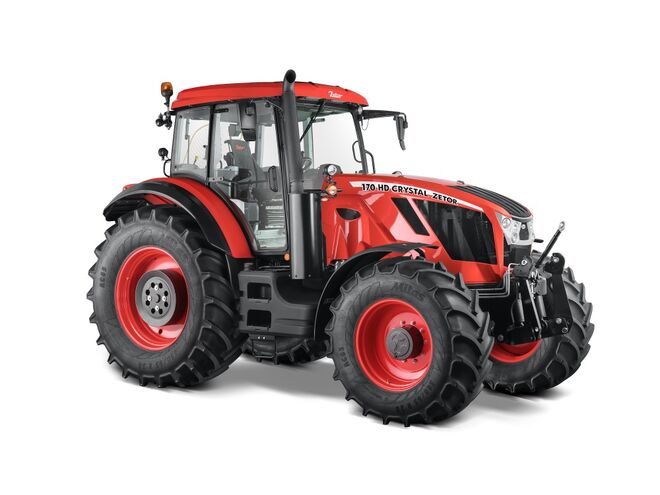 CRYSTAL succeeded in winning the Golden Spike Award already in 2015. This model was popular with the customers mainly for its reliability under any circumstances. The new CRYSTAL HD draws on this model offering improved parameters which only declare that the tractor is a real hard-worker. The new generation is equipped with a 6-cylinder Deutz engine with displacement of 6.1 litres and maximum power of 171 hp. The engine with long life and low consumption meets STAGE IV emission standard. Another important feature is the economical ZETOR ECO 40 transmission which reaches economical 1,750 rpm at maximum speed. The tractor is equipped with independent front axle suspension, electronic control of external hydraulic circuits, multifunctional panel and other features; see here.
The Golden Spike is a traditional competition called by the Ministry of Agriculture of the Czech Republic. The exhibits which are enrolled in the competition are judged by professionals mainly in the area of farming and related fields: representatives of the Ministry of Agriculture of the Czech Republic, professional education, research institutions, inspection office of the farming and food complex and the Exhibition Grounds České Budějovice a.s.