From March 2019, the UTILIX range is going to be extended by a new mechanical tractor – UTILIX CL. The new tractor will be available in two versions: with and without cabin. Just like the current HT model, CL model will be produced in two different powers: 43 and 49 hp.
"The tractor will differ from HT models mainly in transmission which will now be fully mechanical with 16 forward and 16 reverse gears. The reason to extend the current offer is the demand coming from countries like Czech Republic, Slovakia, and Poland which demand UTILIX in fully mechanical version," says Petr Konštacký, Sales and Marketing Director, ZETOR TRACTORS a.s., whose team is responsible for the TYM project.
"The new tractor is now being tested in ZETOR TRACTORS a.s. as it is needed to check compatibility mainly with equipment such as front loaders, trailer air brakes, front PTO, etc."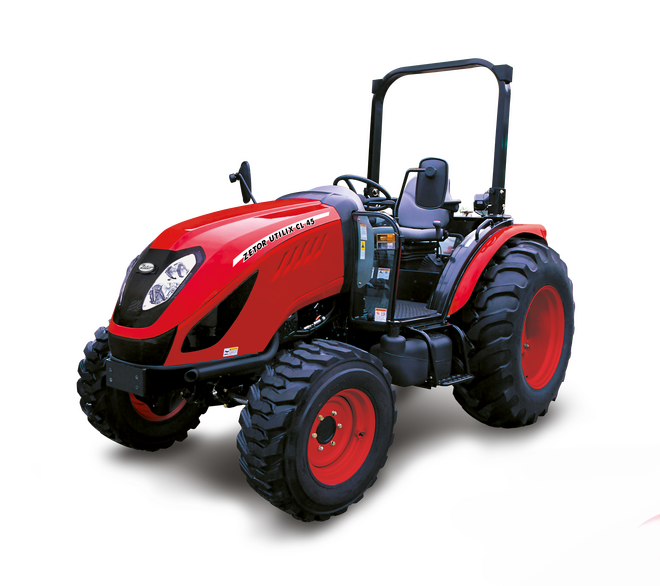 We will publish more detailed technical information on UTILIX CL once it is launched.
UTILIX tractors were premiered on AGRITECHNICA in 2017. Their sale started in 2018. They are universal tractors which are widely used not only in agriculture and on farms but also in road maintenance, in planting, horticulture and by hobby farmers.