ZETOR could not miss one of the first trade fairs in Ukraine this year, where it presented all the model ranges currently offered on the market.
At Grain Technologies 2019 in Kiev (UA), along with more than five hundred exhibitors from a total of 23 countries, ZETOR has presented all the current tractor models. The ZETOR exposition itself was almost 200 m2.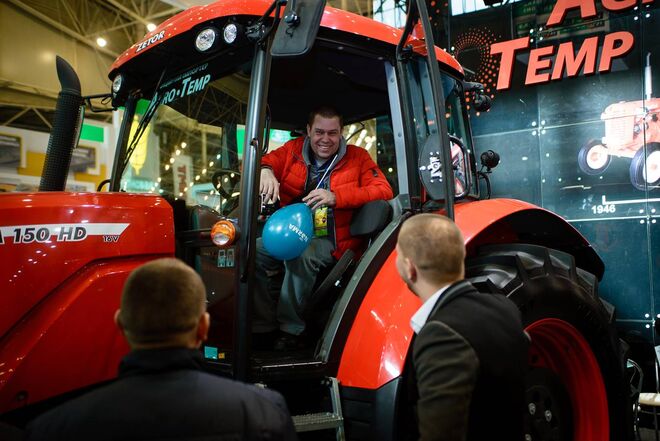 "At our stand, we have registered more than 250 clients from across the country. Once again, trade fairs have proven to be a great opportunity for us to establish relationships with potential clients." says Olga Zinchenko from ZETOR´s distributor Agro-Temp Company.
Every year, at Grain Technologies exhibition, are presented latest trends and current developments in the agricultural world. In addition to the exhibitions themselves, visitors can also attend presentations and educational seminars. More than 18,000 visitors attended this year's event. Another similar event will be the Agro 2019 exhibition from 4 to 7 June in Kiev.