At "Země živitelka" exhibition, a significant farming event of this summer, ZETOR CRYSTAL was the biggest attraction of the tractor manufacturer from Brno. The tractor attracted attention the professional judges who awarded the tractor the prestigious Golden Spike prize. The ZETOR booth was visited also by the Czech Prime Minister, the Minister of Agriculture and the Minister of Finance. The visitors could see all six model ranges from the brand's portfolio including MAJOR in the new design, UTILIX, and HORTUS.
Just like every year, tractors and accessories of the ZETOR brand could not miss this year's "Země živitelka" show. The Brno tractor manufacturer presented the latest representatives of all its model ranges, including ZETOR MAJOR in the new design and FORTERRA HD 150. Their mass production started only this June. The new generation of CRYSTAL, which had its world premiere at the show, became very popular with both the public and professionals. This was proved by the fact that ZETOR CRYSTAL HD won the prestigious Golden Spike Award. The prize was awarded also to the previous generation of the model which was launched in 2015. The new CRYSTAL HD draws on the previous model offering improved parameters such as maximum power of 171 hp, ECO 40 transmission with the range of gears of 30/30, maximum lifting capacity of 10 t, multifunctional control panel, and improved safety features of the system and the tractor as well.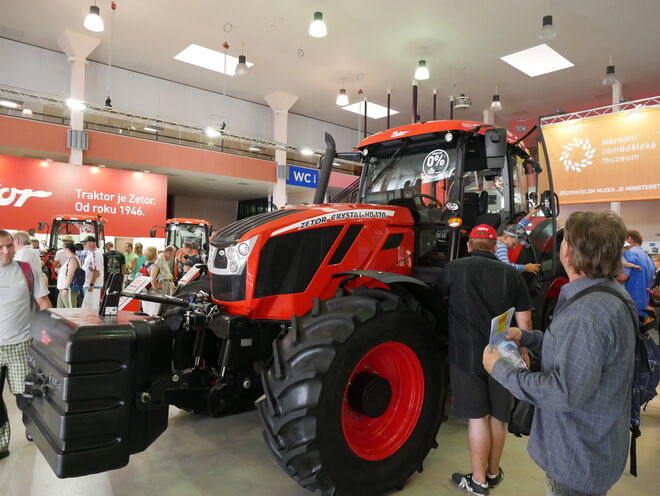 'ZETOR CRYSTAL is the most powerful tractor in ZETOR portfolio. It has been 50 years since the introduction of the first model. The new generation of CRYSTAL is typical for its strength, robustness and low maintenance and operation costs. We are happy that both the visitors and the judges were positive about progress we have made in the development. We appreciate the award and wish that CRYSTAL tractors could prove even the most demanding customers how tireless workers they are for another 50 years,' says Marián Lipovský, Managing Director, commenting on the award.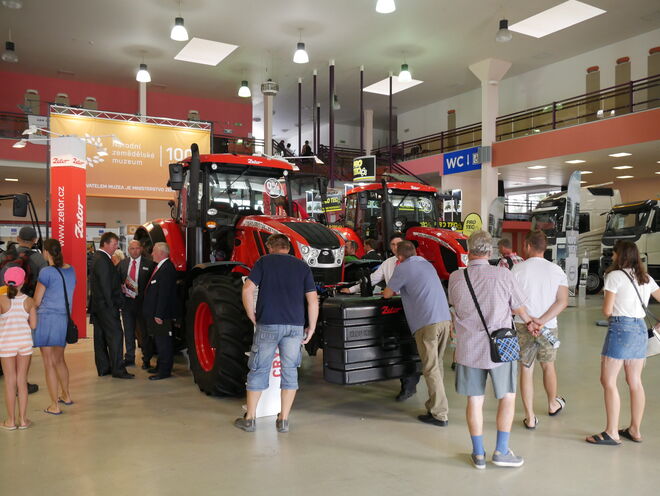 Attendance of the show this year was high again. The exhibition was visited by about 100,000 people in five days, including both laymen and professionals, who could not miss the latest innovations of the iconic red tractors and their accessories or generally tractors from all over the farming world respectively. The ZETOR booth was visited by a delegation of important Czech politicians, including Andrej Babiš, Prime Minster, Milan Štěch, Chairman of the Senate, Miroslav Toman, Minister of Agriculture, Alena Schillerová, Minister of Finance, and Ladislav Skopal and Bohumír Dufek, Assistants, Ministry of Agriculture.
We would like to thank all visitors who came to see ZETOR tractors. We are looking forward to seeing you at another event.