Ondřej Rybář, who was the chief coach of Czech biathlon national team until this spring, was given a practical gift "par excellence" – he received ZETOR MAJOR CL 80 tractor directly from Jiří Hamza, President of Czech Biathlon Union, on the occasion of informal meeting of the national team, their supporting team and partners of Czech biathlon in Hnanice near Znojmo.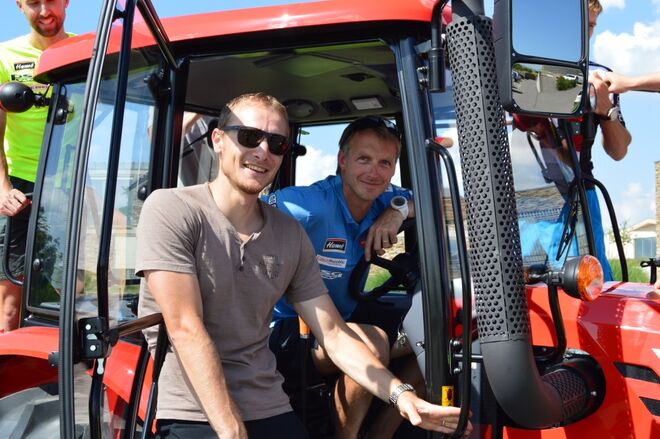 Ondřej Rybář is a proud owner of three older tractors of the Brno traditional brand. On his farm in the Liberec region, you can find ZETOR 25, ZETOR 3011, and ZETOR 4011. In an interesting way, his collection was extended by a fourth piece. Prior to 2017 World Championship in Hochfilzen, Austria, Mr. Hamza made a bet with Mr. Rybář: if the national team wins the Championship, Mr. Hamza will give Mr. Rybář a tractor. As Gabriela Koukalová became the World Champion in sprint, Mr. Hamza had to act. Despite a slight delay, he kept the promise and gave Mr. Rybář ZETOR MAJOR CL 80.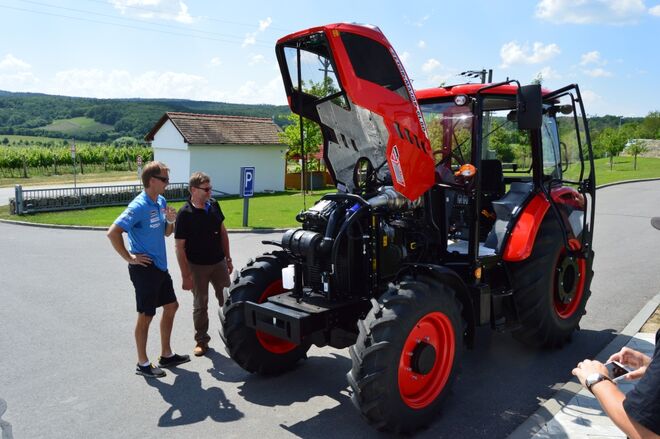 Mr. Rybář was truly happy. The moment of receiving ZETOR tractor was a big but pleasant surprise. The tractor was provided by MOREAU AGRI VYSOČINA retailer who trained Mr. Rybář in controlling the functions of the tractor. However, it was obvious at the first sight that Mr. Rybář is a true tractor operator: he was familiar with controlling and driving the tractor. He immediately went for a short drive to try the tractor out. His enthusiasm shortly turned into worries about how he is going to transport the MAJOR CL tractor from Hnanice near Znojmo to his hometown which was 300 km far away. On his farm, he will mainly use the tractor for dragging wood from the forest and in road maintenance. Mr. Rybář was also interested in the height of the tractor because, as he informed, he would probably have to reconsider the building plan of his house, first building a barn to shelter his new beautiful tractor.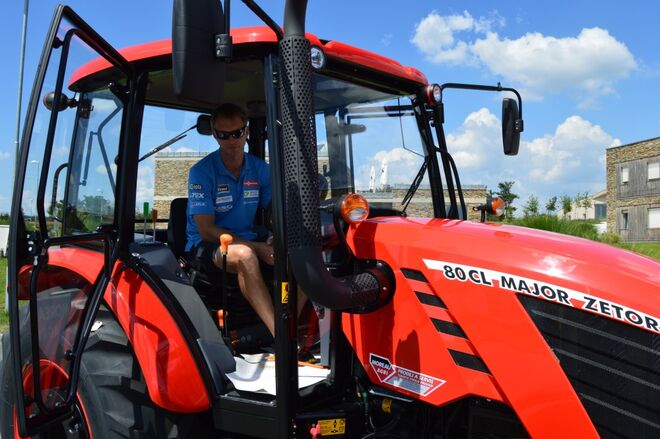 The tractor attracted attention of other athletes who decided to test it. ZETOR was able to carry the weight of the unique moment while carrying the whole national team without any problem.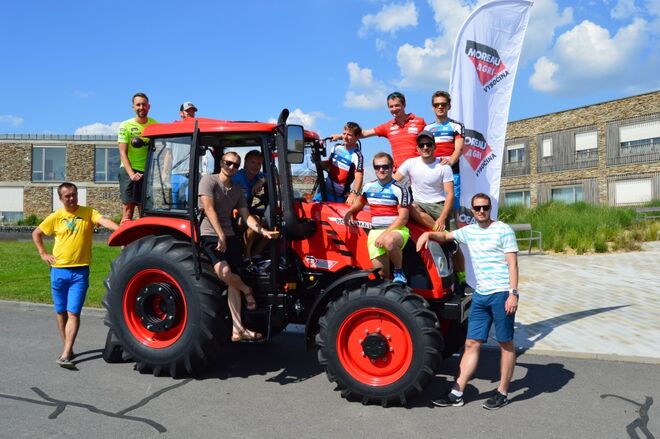 Apart from Ondřej Rybář and the President of Czech Biathlon Union, the event was also attended by members of the national team including Ondřej Moravec, Veronika Vítková, Michal Šlesinger, and the coach of women's national team, Zdeněk Vítek.
ZETOR TRACTORS a.s. wishes to our biathlon athletes good luck and successful career and Mr Rybář a lot of operation hours with the new ZETOR tractor without any problem.