The tradition of the ZETOR brand is strong not only in Central Europe but all over the world. Although most sales are focused on European markets, we are very pleased to see the legendary red tractors roaring in the fields in countries that many of us consider exotic. One such example is Vietnam. A country where ZETOR has a historically good reputation and where agriculture is the cornerstone of the local economy. It employs over 20 million people, more than a fifth of the population of this Asian country. That may be one of the reasons why Vietnam is one of the world's leading producers and exporters of many agricultural products such as coffee, pepper, rice, cashews, and tea.
The above-mentioned good reputation is tied to the distant past. Specifically, to the period 1960-1980, when ZETOR supplied its tractors to Vietnam. During 20 years of cooperation, up to 2,000 machines were imported into the area. They were excellent to use, especially in rice fields.
In 2018, ZETOR returned to this market when it established cooperation with a local partner, GOLD MAX CO., LTD. As part of its business strategy, the company focuses primarily on the 50-110 hp performance segment, which is the most popular in Vietnam. The company builds on its energy and passion to help farmers find ways to work more efficiently and effectively. They organize several times a month small events for local farmers, where they focus on the specifics of the region. They also take part in major shows and trade fairs a few times a year, but it is these smaller local meetings that allow them to better understand the needs and wishes of individual customers and at the same time introduce and show them the benefits of ZETOR tractors.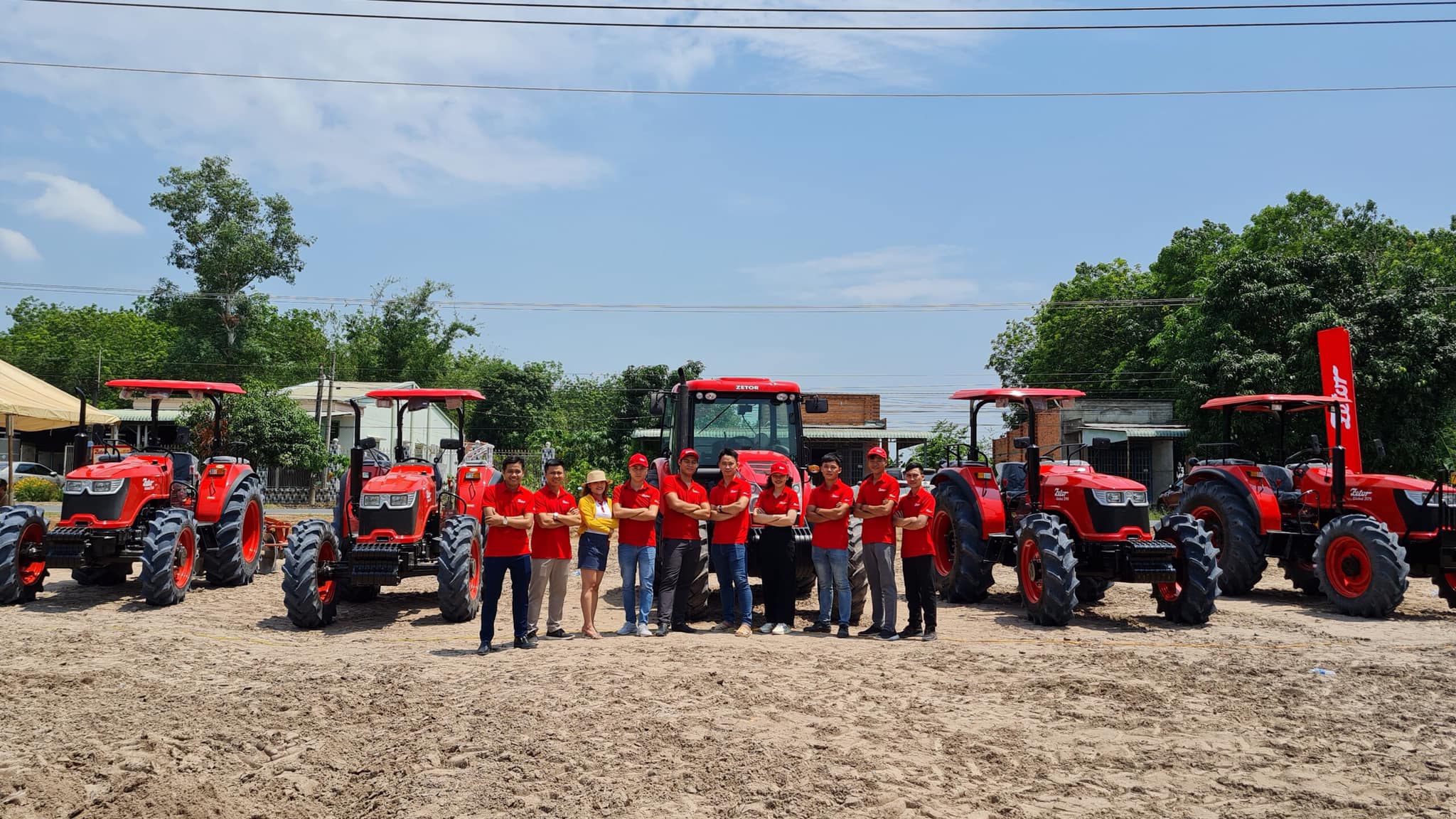 One such event took place in the Tay Ninh province. It is located in the southern part of the country and local farmers are mainly growing cassava and sugar cane. To do this, they use machines with an output of around 80 horsepower and more. Therefore, the ZETOR GLOBAL 2160, ZETOR GLOBAL 2175, ZETOR GLOBAL 2190, and ZETOR PROXIMA 120 models were presented to farmers at the event. Participants had the opportunity to try out tractors together with a disc plow and disc harrow, which are among the most used aggregations in the area. The demonstration event was attended by 60 guests and ZETOR tractors received many compliments.
Check out how it all went in the following video and photo gallery.