For decades, ZETOR has been associated with red colour. However, since the turn of summer, you can find ZETOR tractor in unique colours in Poland. What is the reason? In this original way, ZETOR POLSKA Company appreciated and rewarded four of its dealers who have reached significant business success.
"In respect of sales of ZETOR tractors, the year 2018 has been very positive for some of our dealers. From May to June, four of them succeeded in exceeding the limit of sold tractors. In Kalisz, we have prepared a reward for them in the form of differently painted FORTERRAs HSX which were given to them on the festive occasion," says Arkadiusz Fułek, Director, ZETOR POSLKA Sp. z o.o.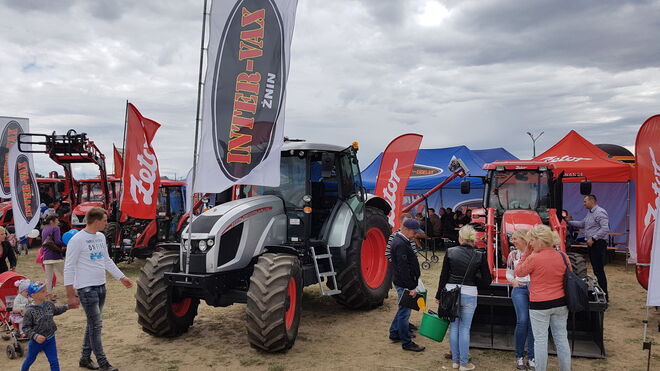 The awarded Companies were as follows: Interwax with registered office in Żnina, cooperating with ZETOR POSLKA since 2002. Interwax was awarded silver FORTERRA HSX 140 for selling the 1000th ZETOR tractor. AGROMASZ from Rzekunia in Poland was another awarded company, cooperating with the Polish affiliation since 1998. During the 20 years of cooperation, AGROMASZ succeeded in selling 1,300 tractors and was awarded FORTERRA HSX 130 in white colour. Kunert Sp. Jawna Company with registered office in Poladowa reached even higher level selling 1,500 ZETOR tractors since 1996. It was awarded FORTERRA in dead grey colour. And, finally, ROLMECH Sp. z o.o. from Płońsk was awarded FORTERRA HSX 140 in black colour for having sold 2,000 tractors since 1997.
"The awarded dealers surpassed big numbers in sales. We really appreciate their work, customer care as well as settling complicated situations. We are very happy that they have chosen the ZETOR brand for their cooperation and that we could thank them in this unusual way. I believe that our mutual cooperation will continue and develop. We hope that their success will be a motivation for sellers both in Poland and other countries in the world where ZETOR brand is represented," says Lukáš Krejčíř, Finance and Sales Director, ZETOR TRACTORS a.s.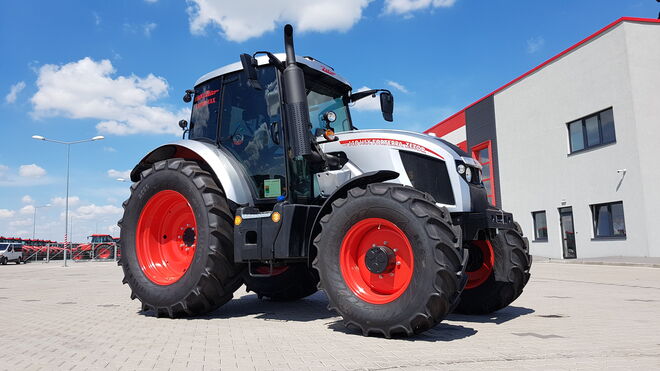 The FORTERRA HSX model was selected for paint in different colour. The reason was the new generation of FORTERRA HSX was the latest innovation in the first six month of the year. It is equipped with a new ECO 40 transmission which saves operation costs at higher and maximum speed (at the speed of 40 kph, the tractor operates in economical 1,750 rpm) and it also employs front axle suspension, which improves driving comfort, and new system of brakes etc.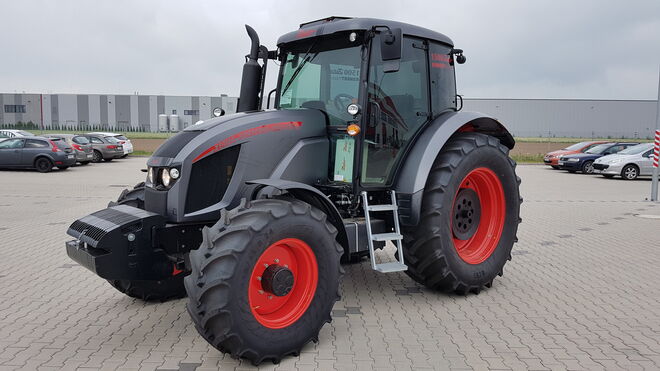 "Our aim was to appreciate the hard and successful work of dealers and in return give them something unique which attracts attention of people. The special paint is a perfect idea – it attracts attention of everyone on the field just like anywhere else. We were in contact with the dealers to discuss the paint, so the respective colours are their own choice. For example, AGROMASZ Company chose colours which are in compliance with their company colours. Available information says that the tractors will be used as demo tractors which will be presented at dealers' promo event and in their registered offices. The tractors are exclusively owned by the dealers and they can use them anyway they like," explains Arkadiusz Fułek, Director, ZETOR POLSKA Sp. z o.o.
ZETOR POLSKA is going to continue in similar activities in the future awarding cooperating companies for their benefit and reached results.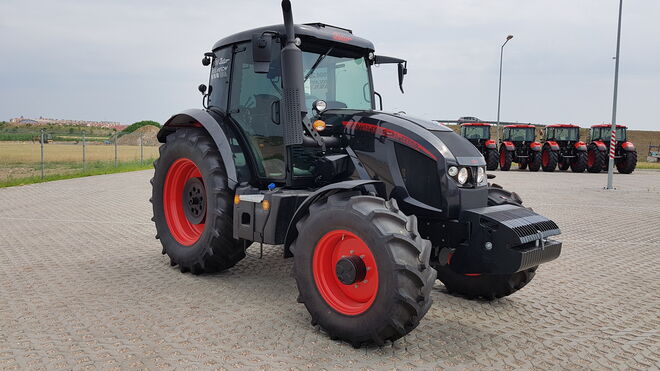 In mass production, ZETOR tractors still remain red. In tractor business, one of the distinctive features to differentiate between brands is the colour. The original ZETOR tractors produced since 1946 were dark green, which was the result of huge warehouse stores of the army camouflage colour in Brno Arms Factory where the tractors started to be produced. In the 1960s, the two basic colours of ZETOR tractors were red and light blue. Red tractors were designed for export into western countries and the Middle East; light blue tractors were meant for domestic market and countries of the Eastern Bloc. In 1980s the colour of ZETOR tractors was unified and the tractors were produced in the combination of red and black in different ratio. The typical colour of current tractors is red including wheel rims.
Among special colour versions in recent history, there were FORTERRA HSX in Greek national colours which was given by ZETOR TRACTORS a.s. to a distributor in Greece as an act of appreciation of 60 years of cooperation; or a limited edition of red and white ZETOR tractors which offered in limited numbers in Poland as a part of the celebration of the 25th anniversary of the Company's presence on the market.