A new portion of news and interesting facts from the ZETOR world. Do know how many components are needed to compose FORTERRA HD? Do you want to watch an interesting video about CRYSTAL HD 170 or find out in which movie the main part was played by MAJOR CL 80? Then you can spend a few minutes of your time to explore our traditionally untraditional section.
We all can imagine a tractor. But do you know how many parts and components such machines are made of? For instance, FORTERRA HD 150…can you guess? It is made of 2,475 parts which are completed in ZETOR's assembly line.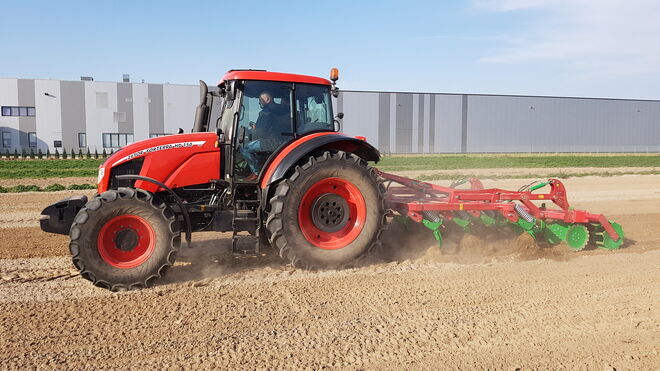 And we will tell you one more thing of interest about ZETOR. Our premises in Brno-Líšeň includes three buildings, assembly hall, central spare parts warehouse and a building which houses machining, mechanics, R&D and offices. The total used area is 175,000 m2. However, in the past, ZETOR stretched over one million m2. As a result of supporting production and assembly effectiveness, the area was reduced.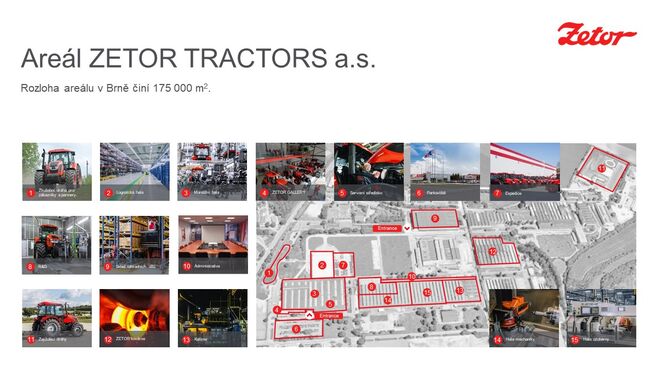 Interested in CRYSTAL HD? Have no time to read extensive technical reviews? Still would like to get overall information about the tractor? Then save three minutes of your time to watch the following video that was made by our colleagues in AGROZET that we cooperate withc. If you like the video, do not forget to give like or post some words of support for our colleagues. They will appreciate it. :)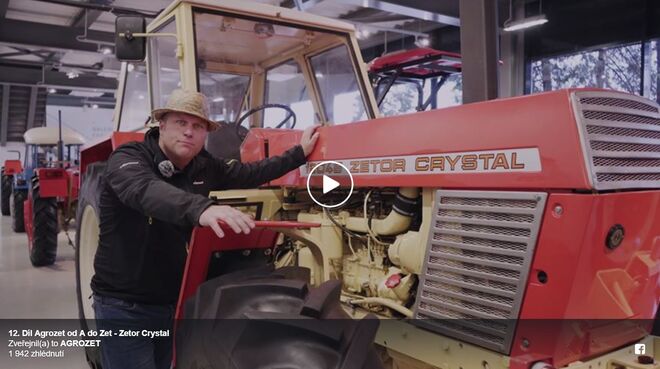 MAJOR CL attracted Polish farmers so much that they included in the cast of popular Polish comedy "Miszmasz Kogel Mogel" And that is not all. One more role in the movie was given to yet another model of our tractor. Can you guess which one? You will find out if you watch the movie ;-)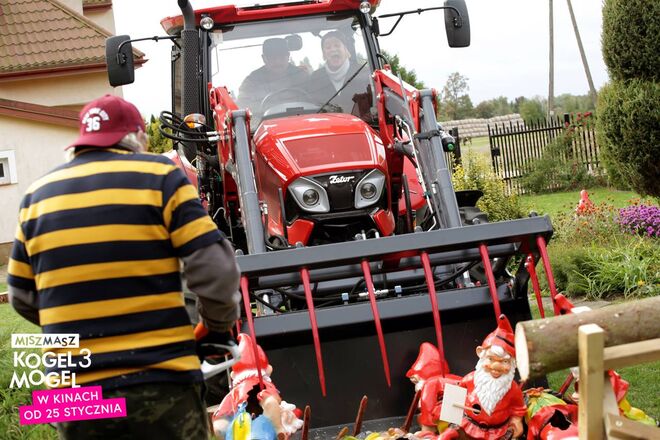 Have you visited ZETOR GALLERY in Brno? Not yet? Do not wait any longer and come for a visit. The exhibition area displays the long history of ZETOR tractors including both historical models and current production. The great thing is that you can sit in the tractors, take pictures freely and have look under the bonnet. The exhibition also includes interactive features to make it all even more attractive. The show can be enjoyed by children and adults for only a symbolic admission. To read more, click here.
BONUS: And in the end, a small quiz. Can you guess which exact type of ZETOR tractor is shown in the picture? You can find the correct answer below the image.