Welcome to the latest selection of things that might interest you from the world of ZETOR. Have you been to the new exhibition of unconventional ZETOR tractors? Would you like to see your tractor in next year's calendar? Or are you looking for a way to make its appearance more special? Then read on!
Can you spot a ZETOR tractor from a mile away thanks to its red coat and ruggedness? You might be surprised to know that red hasn't always been its traditional colour. Various visual and functional differences have appeared over the history of ZETOR's production, such as the half-track ZETOR 25, the ZETORBUS, and a model in the Greek national colours. An exhibition at the ZETOR GALLERY in Brno-Líseň, which is open to the public until October, is currently showcasing unusual tractors.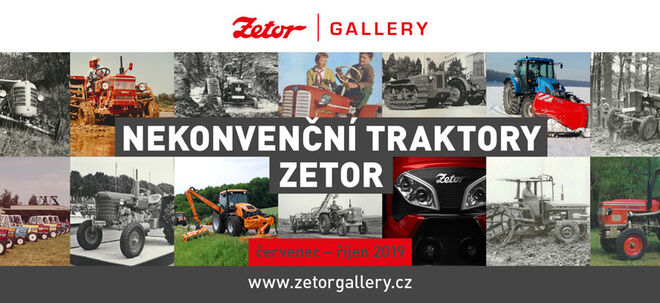 With half of the year gone and the summer holidays upon us, it's that time of the year again: time to start working on next year's calendar. But this year, we also want to involve you, our customers. Using the online form, sends us some photos of your tractors in an everyday setting – whether it's out in the field, in the garage, or on the road. Selected photographs will be published on the calendar's cover page, and one lucky customer will be offered the chance to have their photo taken for one of the months.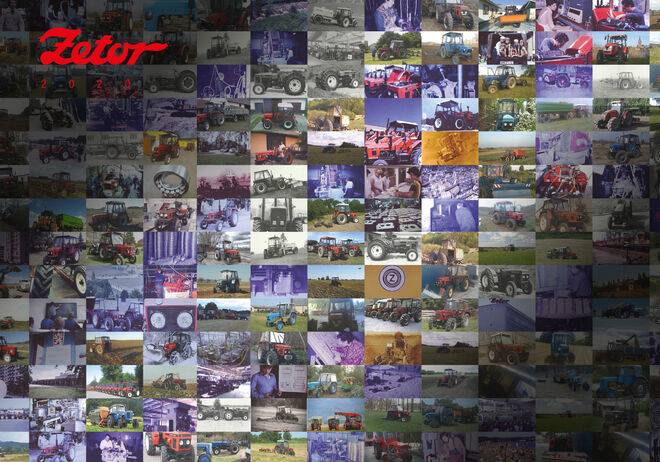 Can tractors be works of art? Our talented fans prove that they can. We pay attention to the visual aspect when applying a new design, but the connection with artwork continues to fascinate us.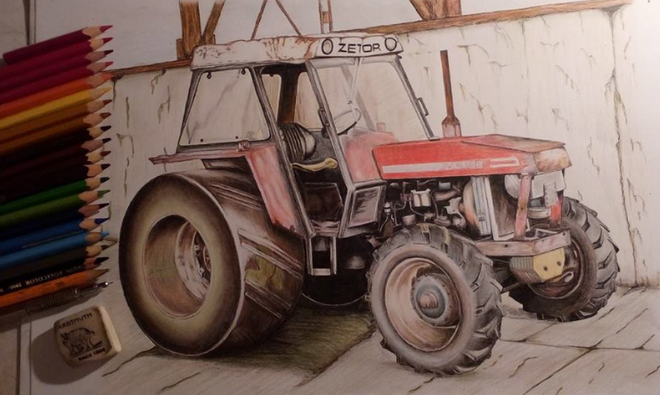 We are sure that you take the best possible care of your companion, whether in terms of technical maintenance, or its appearance. If you are looking for more ways to decorate your tractor, have a look at our range of new stickers in our e-shop.

ZETOR cannot let major global trade fairs pass it by! And the Royal Highland Show, where practically all of ZETOR's product portfolio was on display, was no exception. The CRYSTAL HD 170 model even caught the eye of the film-makers from Grassmen TV, a well-known portal which makes entertaining videos with an agricultural theme.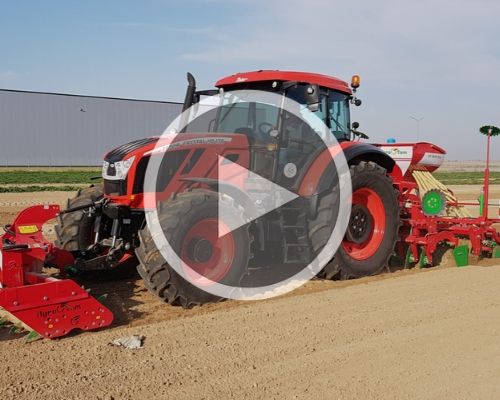 BONUS:
It is no secret that ZETOR tractors are often indispensable companions for livestock farming. Thanks to a challenge on Facebook, we discovered that they can also be helpers out in the field and even beds for pets. And how do your animal friends like ZETOR tractors?