We bring you a new point of interest from the world of ZETOR. Get yourself a trip to Helsinki for ZETOR tractors and good food, go behind the scenes of taking photos of this edition of calendars, or get inspired for an original tattoo.
Are you a fan of ZETOR tractors, good food and are you happy to travel? Then you have to visit the renowned Restaurant ZETOR in Finnish Helsinki. The original space, where the Z 25 tractors create the atmosphere, and the rustic menu is a guarantee of a unique experience. At Trip Advisory, the company has over 900 reviews rated 4 out of 5, more here.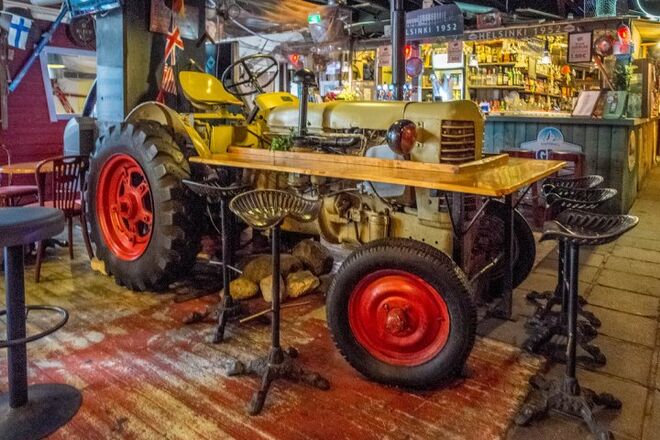 Do you remember the legendary toy Z 25? The metal tractor has existed since 1957 and is still here with us. The legendary toy is equipped with a 3-speed gearbox and a reverse gear, handle the steering wheel and the handbrake with the lever. See how the original toy is made and if you want to buy it, you can buy it at our e-shop.
ZETOR is introducing calendars for the year 2019. The four-page limited version delivers lightweight stories of how you can use the ZETOR tractors. A 12-page product version then introduces wherever we can meet ZETOR tractors. See how the calendars for the year 2019 were in progress or you can now order the calendars at the e-shop.
Meet the self-propelled sprayer AGRIO SAMEC 3500/24. It is a machine that uses the ZETOR 4-cylinder engine with a power of 100 kW and the cabin is taken from the FORTERRA model series. Agrio is no longer a product, but in European fields you can meet SAMCEM even today.
Tattoos are moving around the world, and in this art no barriers or taboos should exist. And when you absolutely love ZETOR , your ink is solved. :) Do you have your "ZETOR" tattoo? Show it off to us at zmedia@zetor.com
Bonus: Can you solve our ZETOR QUIZ? Find the right answer here.