ZETOR has once again exposed the tractors in public and we bring you a rich photo gallery and brief information where the machines were shown during September and October. The high number of visitors convinced us that fans and customers could not wait to touch the tractors in real again.
AGROEXPO 2021, Ukraine
In late September, the Agro-Temp Company, an authorized dealer of ZETOR farming machines, took part in the biggest farming exhibition in Ukraine 'AGROEXPO-2021'. Visitors were mainly attracted to ZETOR CRYSTAL 170 HD, the most powerful tractor in the brand's portfolio. The scene was spectacular indeed: the tractor had its own area, stage and brandwall. In addition to the brand's flagship, on display were also PROXIMA Plus 110, PROXIMA Power 120, FORTERRA 135, FORTERRA 150 HD, and UTILIX 45. Presenting tractors of different power segments made visitors familiar with the differences among the models. The show was successful also in respect of sales, mainly thanks to the thoroughly trained salespeople who were able to give full assistance to prospective customers as well as general information to all visitors. The availability of meeting rooms ensured comfortable business talks in privacy.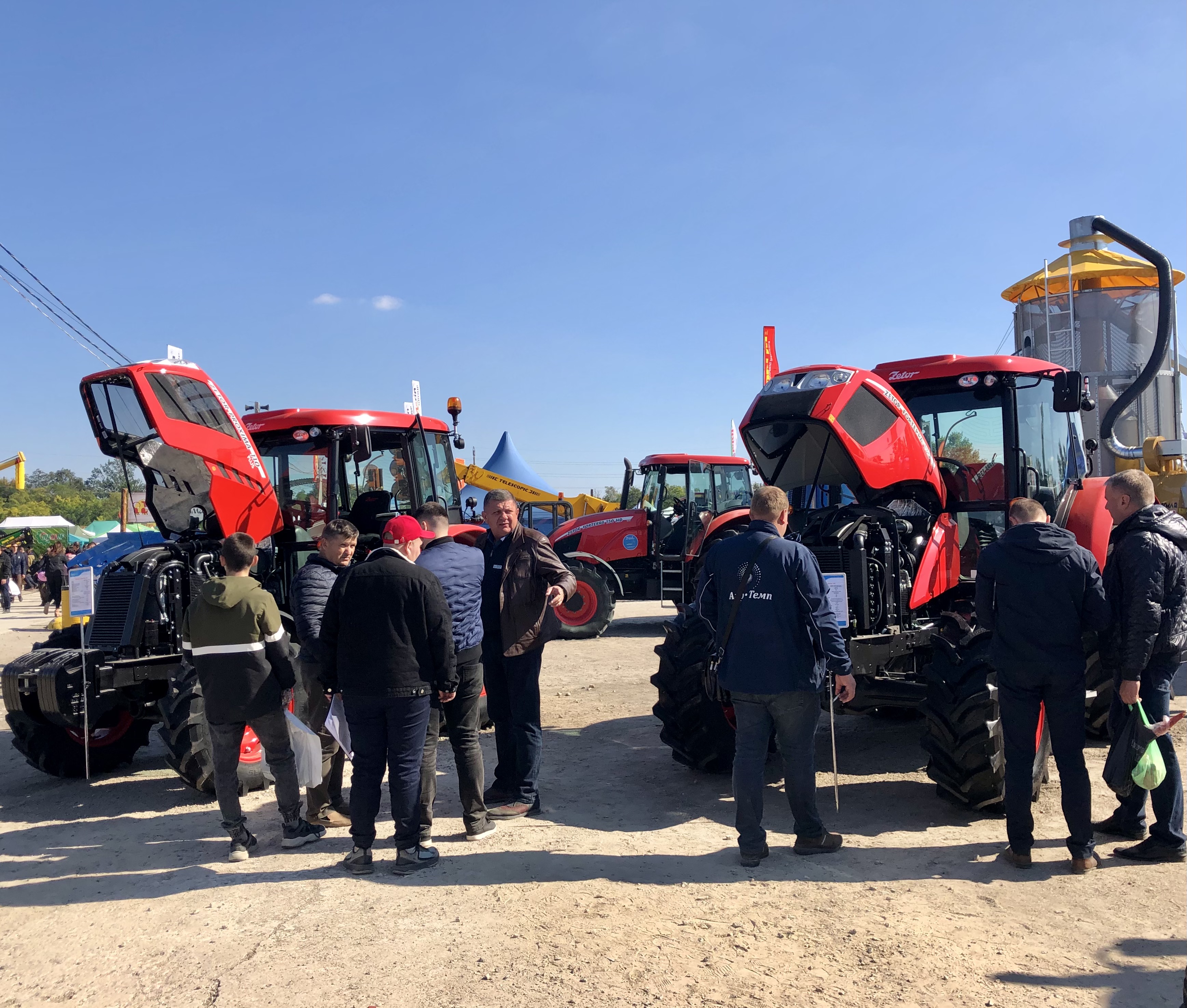 ZETOR Demo Show, the Netherladns
The first three September days hosted a farming demonstration show under the patronage of the ZETRAC B.V. Company, who is our traditional dealer in the Netherlands. This event was held outdoors, following an 18-month pause. Thus, the public could for the first time see product innovations of the ZETOR brand over the past two years. Displayed were tractors of the MAJOR, PROXIMA, FORTERRA and CRYSTAL model ranges. The show attracted around 10,000 visitors! ZETOR's product portfolio was assessed in a very positive way and appreciated for the steps that the Zetor Company has taken in recent years. Visitors were attracted by the modern design, comfortable and spacious cabin and other technical features. We are really happy about the positive feedback. Representatives of the ZETRAC B.V. Company feel very positively about the event; they believe it was high time they could present all innovations that ZETOR has to offer.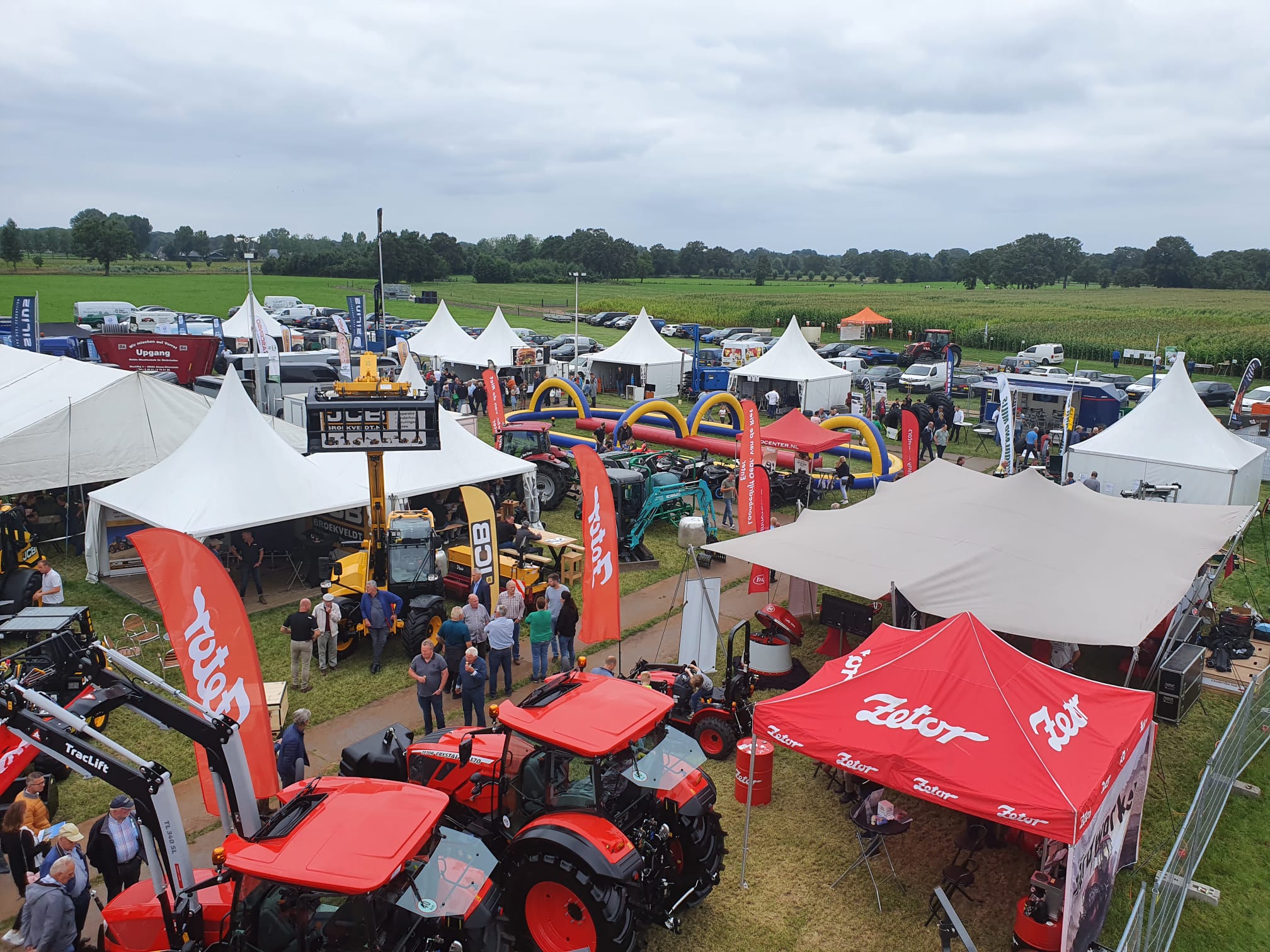 Farmer's Day, Kámen, Czech Republic
Farmer's Day is a national exhibition and demonstration of farming machinery that took place in mid-September in the town of Kámen. ZETOR tractors could not miss the show. The two-day event was open on September 15 at the local airport and part of the opening was a 'Horticulture and Municipal Machines' demonstration. At the Farmer's Day show, ZETOR presented the strengths of their tractors in the power segments of 80-170 hp of the MAJOR, PROXIMA, FORTERRA and CRYSTAL model ranges. The show included also harvesting silage corn, potatoes, and forage as well as presenting corn hybrids. In total, there were 141 presenters and around 10,000 visitors. We are looking forward to the next year of the show and meeting the customers and fans of the ZETOR brand.