This summer is important for the ZETOR brand in two respects: On the one hand, it is the start of the long expected mass production of the first tractors in the new design – the MAJOR model range (for more information see here); on the other, July was also the start of mass production of innovated FORTERRA HD.
Mass production of FORTERRA HD with the power from 127 to 147 hp started in July this year; at this moment, first tractors are being delivered to their owners.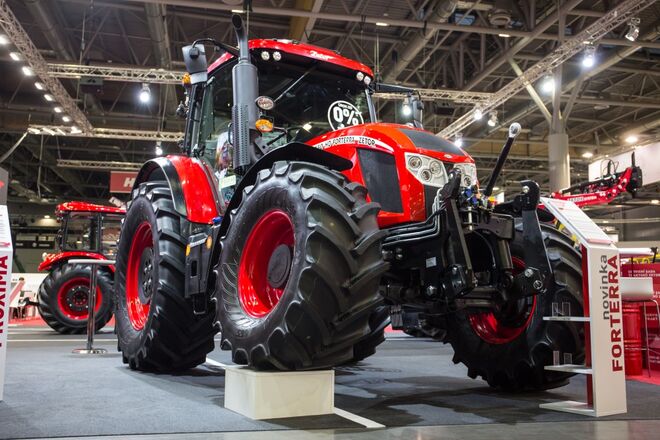 "The year 2018 is a milestone for tractor manufacturers. Since January 1, new legal regulations have been in effect which significantly affect a number of different aspects, mainly concerning safety such as brake systems etc. We have been preparing for the changes for a long time – since last autumn we have been launching innovated models and model ranges. Now I can confirm that our offer to clients once again includes all tractors and it is even wider than before. We were successful in extending the offer by tractors with power from 40 to 70 hp – UTILIX and HORTUS; besides, in September, we will launch the most powerful CRYSTAL," says Lukáš Krejčíř, Finance Director, ZETOR TRACTORS a.s.
FORTERRA HD employs well-established and economical 4-cylinder ZETOR engine in STAGE IV emission standard. The tractor is also equipped with ZETOR ECO 40 transmission with 30/30 gears, three-stage PowerShift, a torque multiplier, and PowerShuttle, electro-hydraulic reverser. The transmission saves operation costs mainly while travelling at higher speed because it operates at 1,750 rmp at 40 kph.
The tractor has the maximum lifting capacity of 8,500 kg. As a standard, ZETOR FORTERRA tractors are equipped with electro-hydraulic regulation of three-point hitch which is highly effective while working with connected devices. To make work in the field easier and more effective, FORTERRA HD is equipped with semi-automatic headland and four-section hydraulic distributor with electro-hydraulic control.
Front axle suspension, independent cabin suspension, new swivel seat and ergonomic multifunctional panel bring higher comfort to the operator in comparison with the previous model. New we brakes with hydraulic control make the tractor much safer.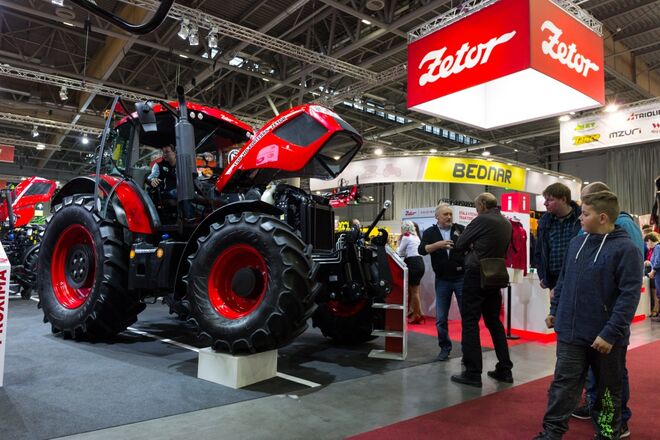 This year, it is the 20th anniversary of the launch of FORTERRA tractors. During that time, over 21,500 tractors were sold in 55 countries of the world. The anniversary was celebrated by ZETOR with a spring competition for the general public on Facebook and also with special labels of a selected tractor which is presented at exhibitions.