Last week we welcomed a very unusual guest in ZETOR. He was full of positive energy, making jokes and wearing a red pompom - yes, he was a clown. Surprisingly, he did not come to buy a tractor. He visited ZETOR for a completely different reason. Most importantly, he was not an ordinary clown, like we all know, for example, from circuses or tv. He was a Medical Clown. The employees of the Technical Department decided to contribute to a good cause and to donate to a charitable organization the financial award that they had received from the company for their responsible approach to preventive protection by vaccination against COVID-19. And their choice fell on the Medical Clown.
This national and international organization has been giving joy and laughter to sick children and their loved ones, seniors, and even medical staff for more than 20 years. There are 86 professional Health Clowns in the Czech Republic, who regularly visit hospitals, nursing homes, and hospices.
The representative of Medical Clown, Mr. Michal Chovanec, received a symbolic check for 15,000 Czech crowns from the director of the Technical Department of ZETOR TRACTORS, Mr. Marek Buchar. The check will certainly help the clowns with their daily activities. In addition, Mr. Chovanec received small ZETOR souvenirs, which will hopefully make children happy and not only them.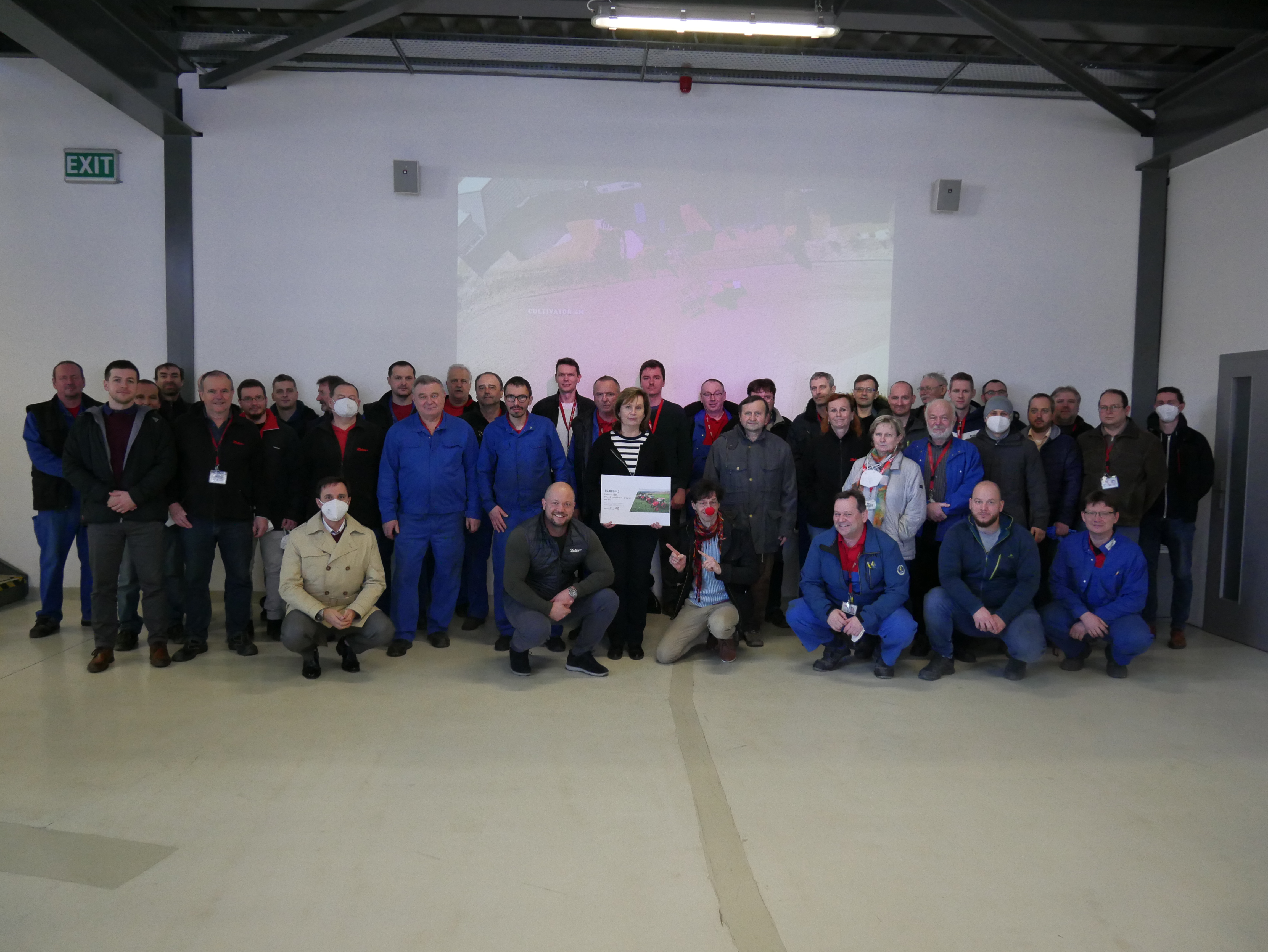 And what exactly do Medical Clowns do? Their mission is to create a relaxed environment in medical facilities and bring joy and a good mood to all the places where there is not much of it. Specially trained Health Clowns have a positive effect on the mental well-being of children and adults and thus contribute to improving the overall health.
Why did the choice fall on the Medical Clown? It was said to be a one-sided decision by all employees in the department, who like how the Medical Clown helps patients go through the treatment process with a smile and humor. Some of the employees even have personal experience with the Medical Clown and could not praise enough his work.
The meeting took place in the beautiful interior of ZETOR GALLERY. The clown really enjoyed his visit and he was fascinated by our tractors. Maybe because his nose was matching the color of our tractors. So maybe he'll buy one the next time he visits.