New year is going to start in a few days, just like Christmas, holidays of joy and peace. Many people might object that the holiday period is just the opposite: full of stress, hurry and the ever-present remorse "Is everything ready yet"? Do not get carried away by this approach! Every day of the year, not only the holidays, is a blank piece of paper and it is us to decide what to write. Put aside all the daily negative news, mess at home (and sometimes in the head) or the mud that the white snow has turned into and concentrate on the fact that, first of all, joy and piece should be in our hearts.
The end of the year and the beginning of the new one brings the habit of assessing the past period. This year has again proved to be rich in various events, challenges, changes and new experience. To us, it was most importantly the year of the 75th anniversary of the brand. Despite the difficulties, we wanted to have a proper celebration, just like ZETOR deserves. We believe it was a success.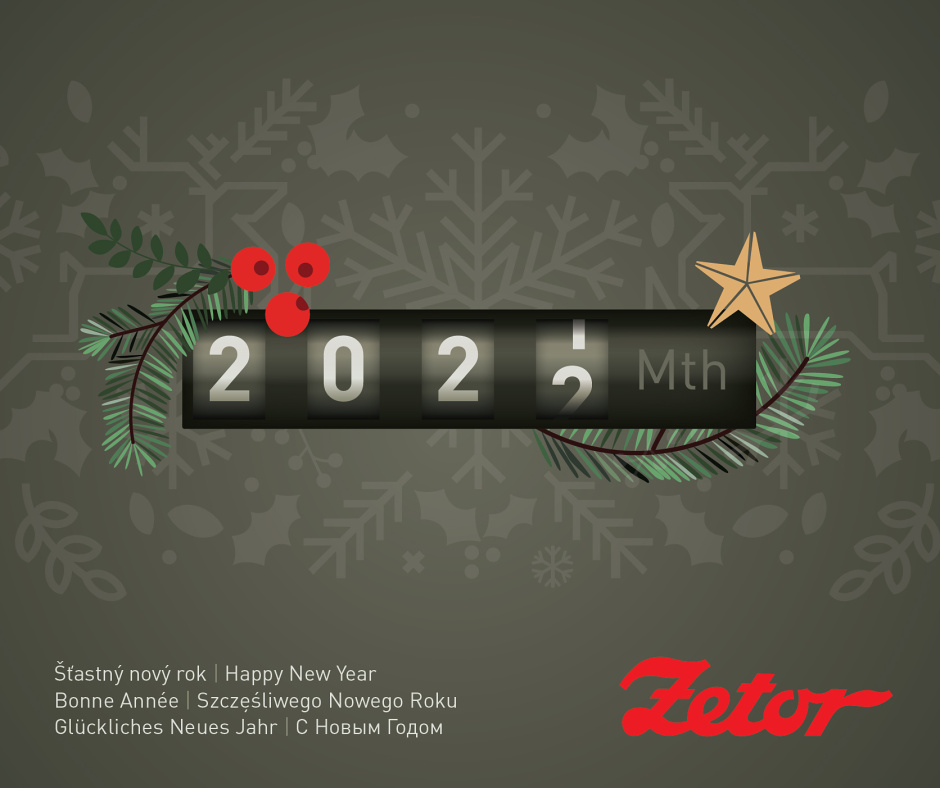 Balancing the past year is often connected with expectations about the upcoming one: what we would and would not like it to look like. We make resolutions that sometimes cause frustration when they are not met. It is human's nature to focus on future, make huge plans and build castles in the air. Then we might be too busy to realize that we are losing the now and here. And that's a shame.
We wish every moment of the year 2022 to be filled with whatever makes you happy.
Have joyful Christmas and a happy New Year.