The family farm of two brothers, Jiří and Radim Hložek, is located in the town of Vážany nad Litavou (25 km south of Brno). Part of the farm is 189 hectares of lands, half of which is owned by the brothers. The farm specializes in crop growing. They grow wheat both for food and forage, barley and since 2018 also grass and alfalfa for hay and haylage production. Previously, also rapeseed and pea was grown.
Vážany nad Litavou is a town with long farming history. The farm itself used to keep several farming animals before the year 1990; however, there was no soil to farm. There were only small pieces of lands which were not suitable for the cooperative farm of that era. 'In 1970s, we used ZETOR 25 A and then, from 1986 on, ZETOR 4011 which was bought by our father somewhere close to the border with Austria in a very bad technical condition. Yet, the tractor was repaired and put in operation,' the story goes. After 1990, situation started to be better. The farm was equipped with new machinery: they purchased ZETOR 5718, ZETOR 5245 and finally ZETOR 7711 Tunis. Later on, those tractors were gradually replaced by new ones (Z 521 and Z 5340).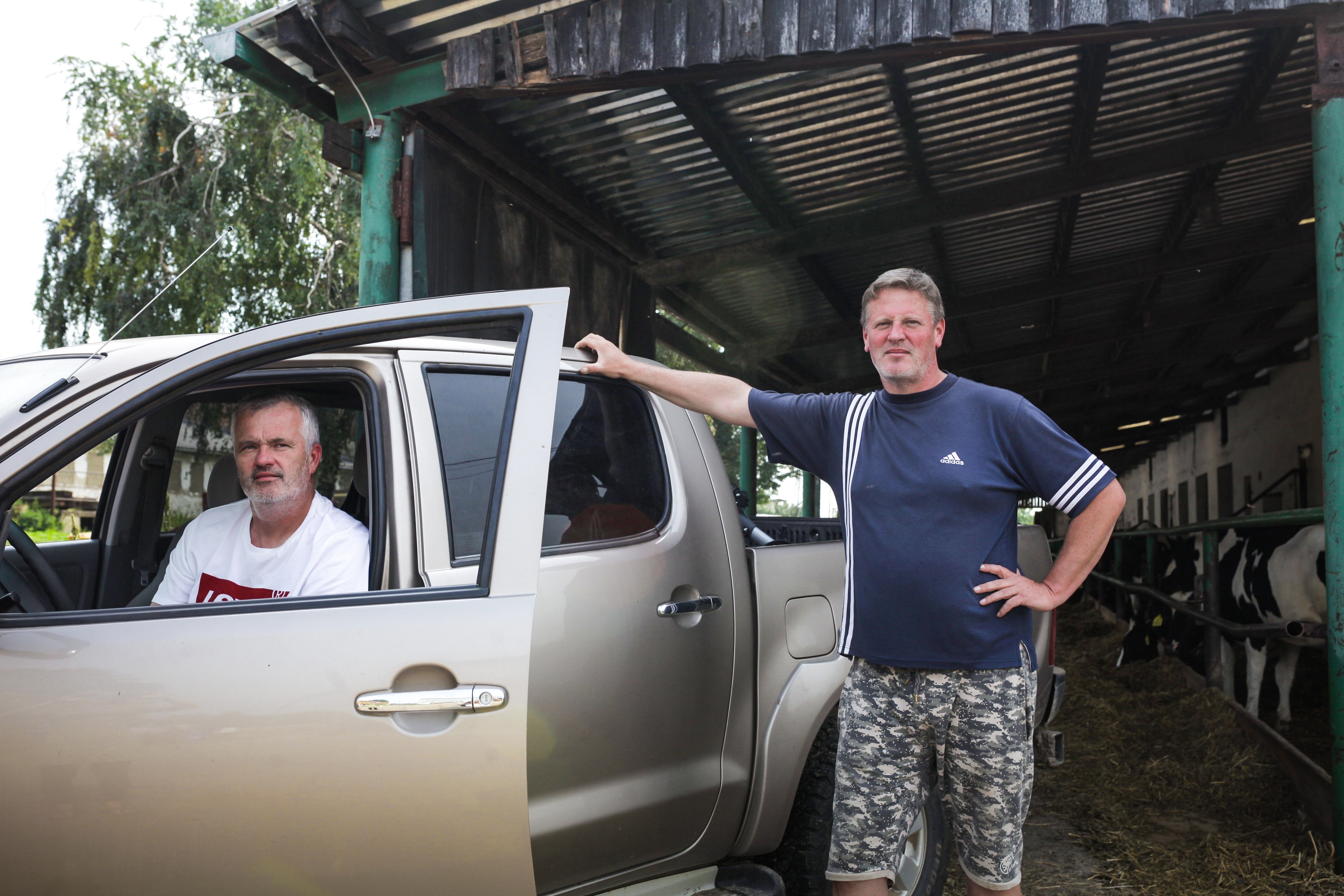 Another milestone in the farm's history was the year 2004 when the area of lands started to grow larger. This required new farming machinery with higher power. 'In 2005, we bought new ZETOR FORTERRA 11441 on lease from an authorized dealer, Ehl, s.r.o. company. In 2010, we also bought a front loader Trac-Lift 260 SLi. Since that time we have had no problems with handling material, hay and so on.' Due to the heavy job of the tractor (about 900 operation hours per year), the brothers bought another tractor four years later. The new ZETOR FORTERRA 12441 once again proved to be reliable and easy to maintain. It was purchased on lease again, this time from BOHATEC s.r.o. company which is also an authorized ZETOR dealer. Mostly, the tractor works with a sprayer NAPA 24 and spreader RM 071. The latest purchased tractor ZETOR FORTERRA HD 150 from Ehl, s.r.o. company. This time it was a cash purchase. It has been working on the farm since 2015 mainly in heavy-duty field jobs.
The Hložek brothers appreciate ZETOR tractors for low their price, low-cost service, availability of spare parts and straightforward technical design. Their patriotism is another good reason. They say that they have never been let down by ZETOR tractors that can be relied on even in the toughest conditions. And the same is true for the farm: it has been of a great support to the ZETOR brand in various kinds of cooperation and it can truly be called a model farm.