We have recently introduced to you a farmer from Austria who used ZETOR machines in his work. Today we will look at Austria's agriculture through a dealer's eyes. How does the character of Austrian agriculture look like in the area where he works, why did he decide to become a dealer and why did he choose the ZETOR brand? We spoke about all of this with Phillip Manhart, the owner of KFZ-Service Landmaschinen.
We made an appointment with Phillip Manhart during a demonstration event which he organized for his customers, farmers from the surroundings of the town of Horn in Lower Austria near the Czech border. We met a young strong-minded dealer who, from the first moment, does not let anybody doubt that he understands agriculture and has a talent for business. And it's no wonder why! The Manharts, as a family, have a relationship with the soil, their family members grew up in the field and in 2014, Phillip took over a farm of 40 hectares from his uncle, comprising mainly meadows, forests and agricultural land and, in addition, a herd of thirty bulls designated for meat production.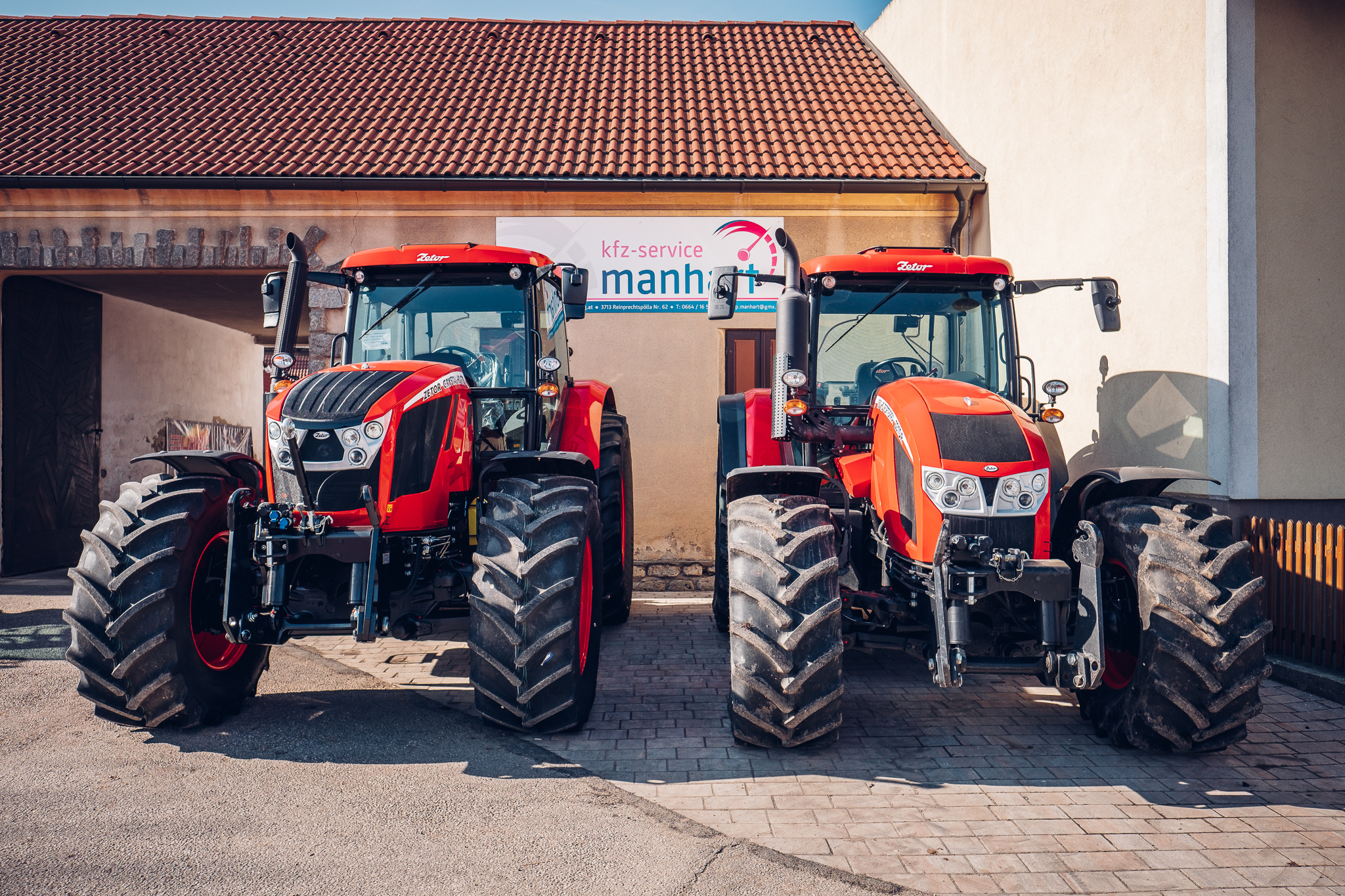 "We founded our company in 2013. Initially, we specialized in the sale of cars, spare parts and services, but with regard to the fact that we are in a region where agriculture has generally a strong position and there is high demand not only for tractors, but also for implements as such, two years later we decided to extend our range with agricultural implements," says Phillip Manhart, who adds: "In the course of time we realized that we could not build sales only on implements and that we must add also tractors to our range of products in order to offer farmers a comprehensive range."
He began to look for a tractor brand that he could include in his sales in 2017. On the basis of his own survey he then contacted a sales representative of ZETOR DEUTSCHLAND GmbH, a company which develops its business activities and builds its sales network of Czech tractors in Austria as well as in Germany and Switzerland. After several months' negotiations, cooperation was established in the Fall of 2017.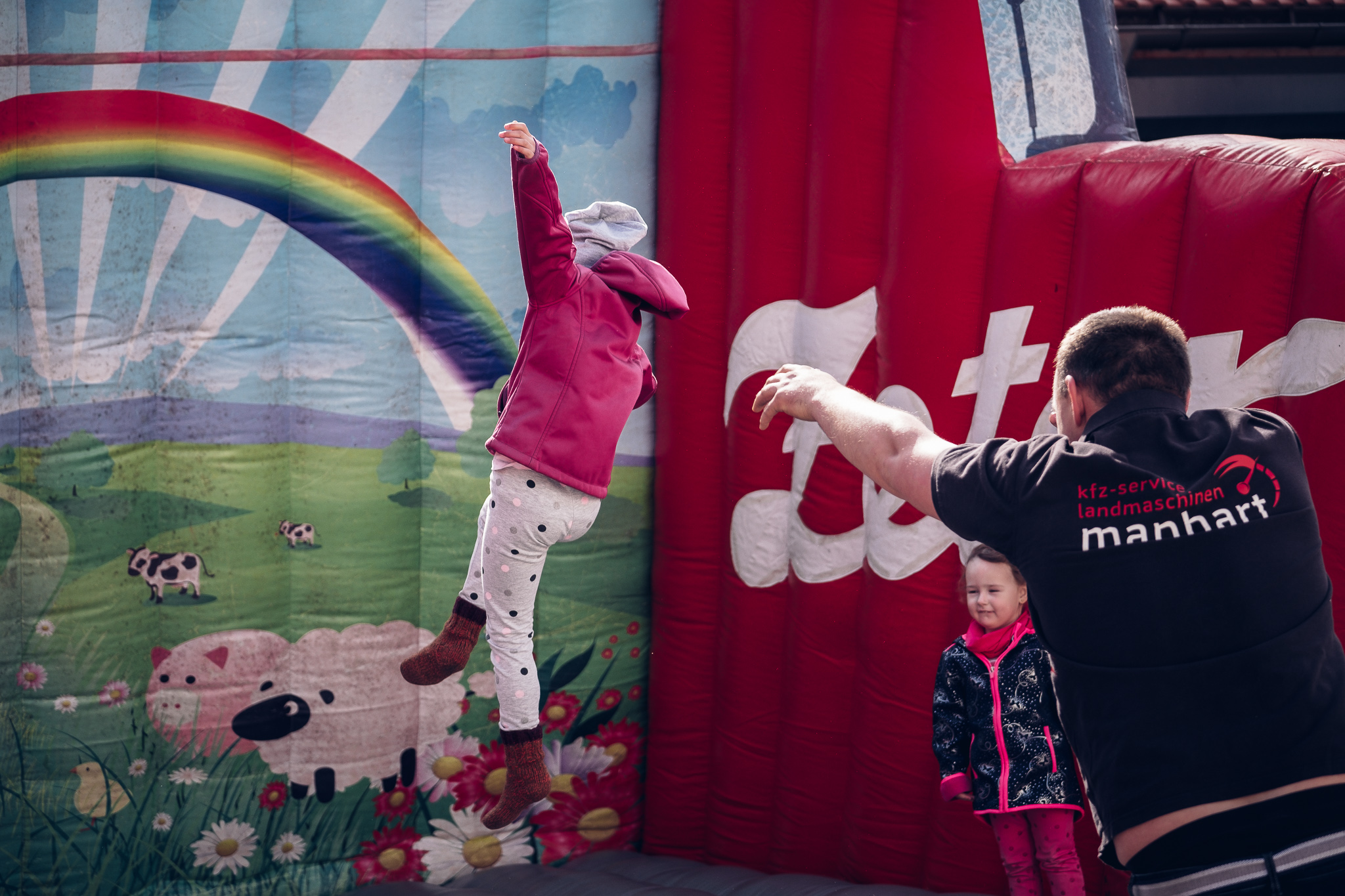 "To begin cooperation with ZETOR was a thoughtful strategy rather than a chance. We realize that in our region there are numerous well-established companies offering traditional brands of tractors and implements. However, we want to offer Austrian farmers an alternative in the form of a reasonable combination of the quality and price of machinery. That is also why our range includes products from manufacturers only and solely from the Czech Republic and Poland," Phillip Manhart clarifies.
As regards tractors, KFZ-Service Landmaschinen only offers the ZETOR brand. Regarding implements, they specialize particularly in machines designed for soil treatment such as ploughs, harrows, and diggers. However, the range also includes mowers, turners, trailers, and others, all of various brands and from various manufacturers with identical countries of origin – the Czech Republic and Poland.
"One of the reasons for cooperation with ZETOR DEUTSCHLAND GmbH was also the fact that in the region of Lower Austria there was no other ZETOR brand dealer, so we could cover the demand for these machines from customers. At the same time, a non-negligible number of older ZETOR tractors operate there and we offer their owners, from the very beginning, servicing and spare parts supplies," the company owner adds.
As regards the company's economic results, these are sensitive data which the owner did not wish to share, but he has disclosed to us that after less than a year of cooperation, the cooperation with ZETOR makes up 15% of the total sales and he feels a higher potential in the years to come.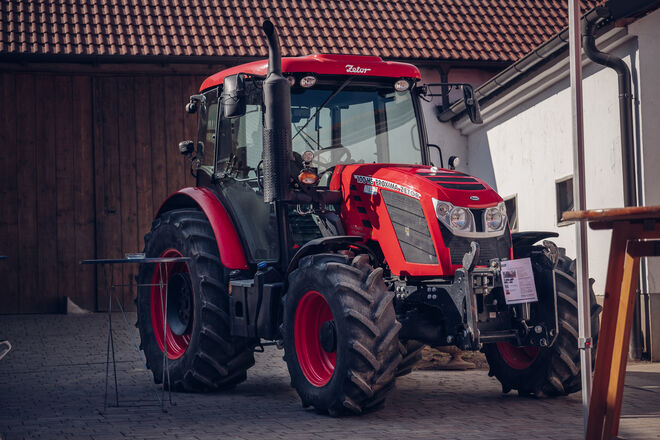 For the area of Waldviertel, where the dealer is active, the growing of potatoes and corn is the main characteristic of the area, while the farmers also deal with the breeding of livestock such as cattle, cows, and bulls there. Waldviertel is a fertile hill country where crops grow well, but they must be more resistant due to the severer weather conditions which dominate the area. "Normally, you encounter small and minor family farms there with an average area of 15 hectares which combine the growing of more resistant crops with the breeding of livestock. They most often use farm machinery for work connected with the removal of manure and delivery of feeds, mowing, and creating fodder stocks, etc.," Phillip Manhart characterizes his traditional customers and farmers.
And how does he gain new customers? He addresses them with the range of a comprehensive program, that is from machines through various types and kinds of implements to the provision of after-sale services and spare parts supplies. He aims to always give his customers good advice in choosing exactly what they need. Depending on the situation, the dealer can help promptly and in real time. Last but not least, he also devotes his time to promote the company and the products they offer. This could be seen also at the demonstration event in which we participated: 6 demonstration tractors aggregated with selected implements, professional explanation and commentary by the owner and service technicians, and the possibility for the visitors to test the machines in the field. A number of machines were on display in such a way that visitors could examine them, along with an accompanying program, refreshments, and attractions for children – all of this indicated that the organizers thought of each detail and, rightly so, they were rewarded with an attendance of over 300 people.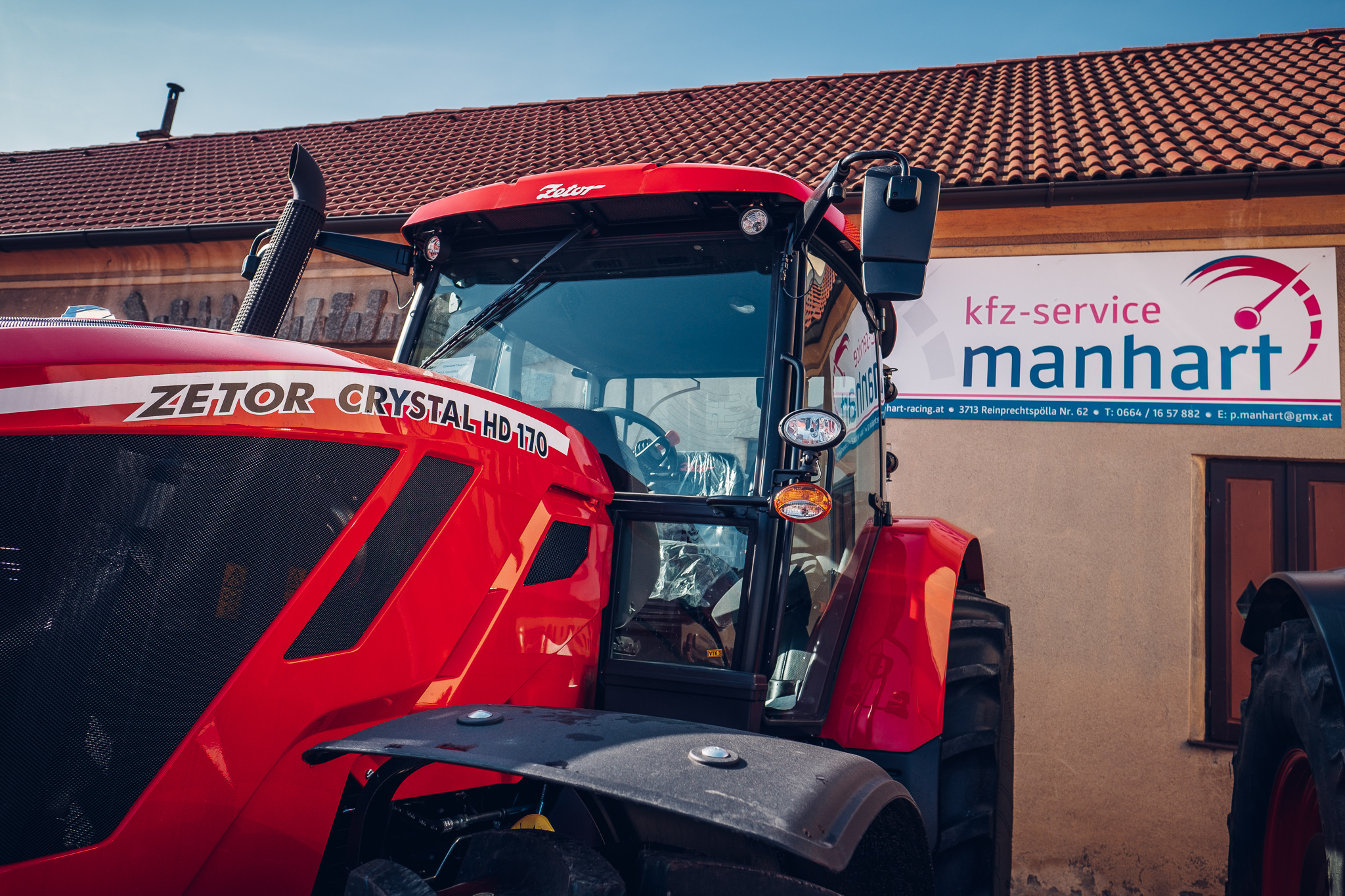 "KFZ-Service Landmaschinen is an important business partner for ZETOR DEUTSCHLAND GmbH for the region of Upper Austria. Also thanks to the professional work of the company the position of the ZETOR brand is built successfully in Austria. We appreciate Phillip's and his people's approach and engagement," says Jan Kuchta, Sales Manager ZETOR DEUTSCHLAND GmbH, about the Austrian dealer.
It was a positive meeting and for all of us it was a nice surprise in all aspects. We waited to see the latter during our farewell, when Phillip Manhart admitted that the family owns a PROXIMA HS 100 with which they look after their own farm. From a dealer to a farmer at the same time, or a farmer to a dealer at the same time? In any event, KFZ-Service Landmaschinen is managed by professionals who understand agriculture and who can always give their customers the correct advice in choosing what they need.