Martin Havelka, the lover of ZETOR tractors, has just finished another of his journeys abroad, traditionally driving his renovated Z 25. Just like last year and the year before, this autumn he again went on the highest located road in Europe – Großglocknerstraße, which lies in the height of 2,571 metres above the sea level.
This year saw the 17th 'climb' to Edelweisspitze – the highest located place where you can get on four tractor wheels. Martin Havelka, travelling on his Z 25 model, covered a great deal of journey again: from the start to the finish, it is nearly 30 kilometres with superelevation of 1,900 metres.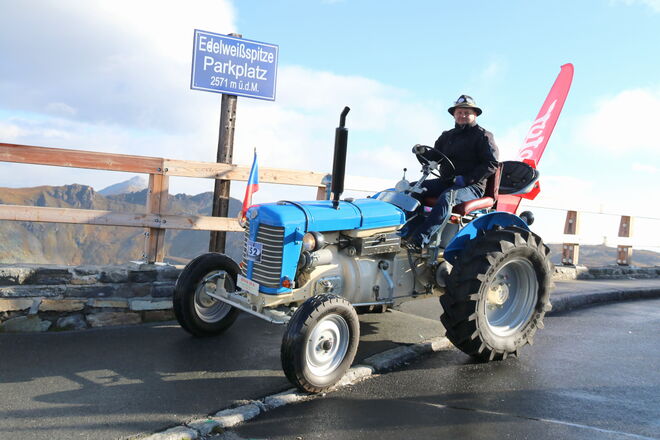 Last year, there were more Czech teams who took part in the event. However, this year, Martin Havelka and his partner, Lenka Myšková, who forms the other part of his crew, were the only representatives from the Czech Republic. At the same time, ZETOR was the only Czech tractor on the road.
'This year, the event was very successful; we even had nice weather. Unlike the two previous rainy years, the sun was shining and it was hot all the time. Again, we went all the wayup to 2,571 metres above the sea level. The only difference was that we did not hurry to get down again as the view was amazing. My tractor worked on 100 % and it reached the top without a single hesitation. Everything went without a problem,' says Martin Havelka, commenting on the event this year.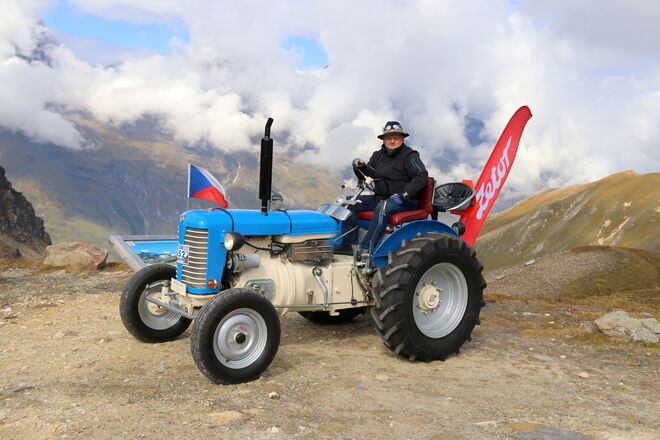 Every year, Martin Havelka and his ZETOR Z 25 undertake several journeys. This year, having been invited by ZETOR collectors from Sweden, they set out for the Orust Island, a three-thousand-kilometre-long journey. The island lies a short way from Göteborg and it was also the first time that the traveller and his tractor went on a ferry. For several times, they have also travelled to Lazy nad Morzem, Poland, and Grossglockner, Austria. Havelka's ZETOR 25 A is a post-war historical piece. In 1968, it was rebuilt in STS Hodonín into model 'H'. Havelka renovated the tractor into the more traditional model 'A' appearance. There are just some partial adjustments relating to safety and durability.