At the moment, ZETOR tractors can be seen at the Slovak Field Days Exhibition, the 7th year of which takes place in Dvory nad Žitavou, Slovakia, June 6-7. For the first time, the ZETOR brand presents there its most recent tractor of its portfolio – the new MAJOR HS. Apart from this premiere, ZETOR is going to present tractors throughout its portfolio.
At the stand of ZETOR TRACTORS a.s. Company, visitors can see tractors of all model ranges. In addition to FORTERRA HD, FORTERRA CL, PROXIMA HS, PROXIMA GP and PROXIMA CL, there will also be the new MAJOR HS, which is going to be presented to the public in Slovakia for the first time. The new tractor is an extension to the MAJOR range.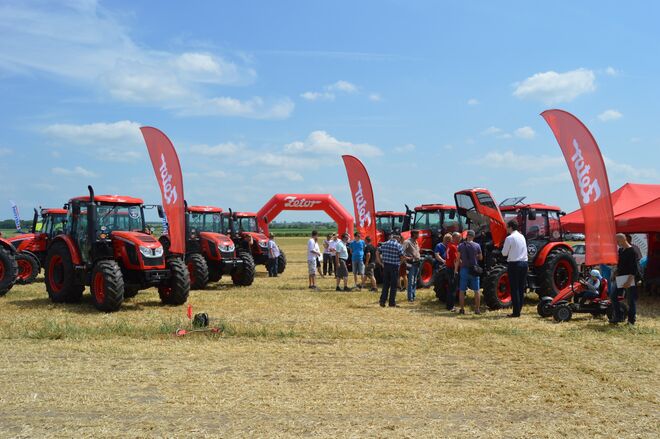 Photo: ZETOR tractors at Slovak Field Days Exhibition
"Our most resent model MAJOR HS has been brought to Slovak Field Days to be presented to the general public in Slovakia. The new tractor is a reaction to the demands and wishes of our customers who are asking for higher comfort while preferring low operation costs at the same time," says Robert Todt, Sales and Marketing Director of ZETOR TRACTORS a.s.
The MAJOR model range was launched in 2013. Due to its versatility, robustness and reliability, the tractor has become very popular with customers. The range is represented by two products: MAJOR CL and the new MAJOR HS. The basic model MAJOR CL is equipped with four-cylinder engine with the power of 61 or 76 hp, mechanical transmission with 12 gears forward and 12 reverse, maximum speed of 30 kph and mechanical hydraulics with manual operation. On the contrary, the new MAJOR HS is a versatile assistant which meets the requirements of more demanding customers who are looking for a comfortable solution, low operation costs and bigger variability of a tractor. The core innovation is a new transmission with the range of 24 gears forward and 12 reverse. The tractor is equipped with two-stage PowerShift and hydraulic PowerShuttle which makes it possible to change the direction of motion under load. If compared to the CL model, the new tractor is faster by 10 kph, reaching the maximum speed of 40 kph. It is specific in its above-standard lifting force, up to 3,300 kg. The cabin offers more storage space, adjustable steering column, passenger seat, and new dashboard. The new MAJOR HS is a versatile assistant to be used both in small and medium farms, whether in plant growing, animal breeding, or road maintenance.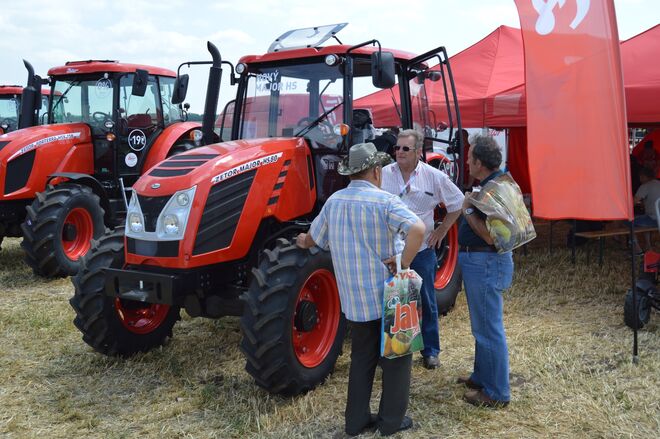 Photo: New MAJOR HS at Slovak Field Days Exhibition
On a long-term basis, ZETOR TRACTORS a.s. Company has been cooperating with ČSOB Leasing Company which offers convenient financing of tractors, ZETOR FINANCE. Representatives of both companies will be available at the stand who will be happy to assist the visitors in issues related both to technical specifications of the tractors and convenient financing.
"In addition to presenting ZETOR tractors and test drives, we want to present also convenient financing and various discounts for all our tractors," says Robert Todt.
Currently, there is a sale for ZETOR tractors – hot summer offer. Depending on the type of tractor, you can save up to EUR 3,518. The Sale is valid for tractor with specified equipment which shall be ordered and supplied till June 30, 2017. For more information, contact our authorised dealers or visit the Company's website www.zetor.cz.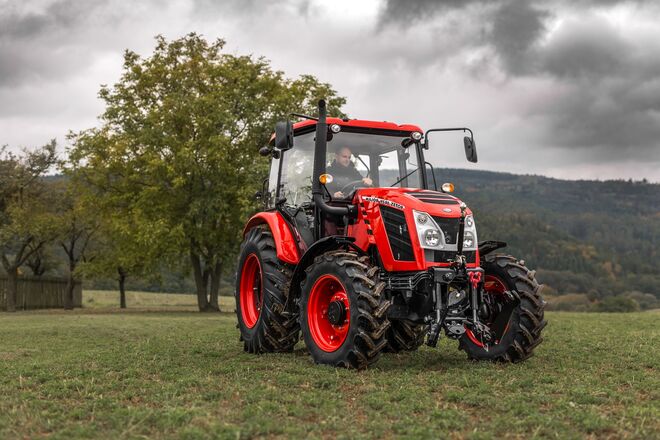 Photo: New MAJOR HS