ZETOR is going to present at the international farming exhibition Agro Animal Show 2018 in Kiev. It is now the 8th year of the show and it takes place on February 21-23. The ZETOR brand shall be represented at the show by the Ukrainian distributor Agro-Temp.
The visitors of the show in Kiev will be able to see tractors from the entire ZETOR portfolio representing the individual model ranges: MAJOR 80, PROXIMA 110, FORTERRA 135 and FORTERRA 150 HD as well as ZETOR SYSTEM components.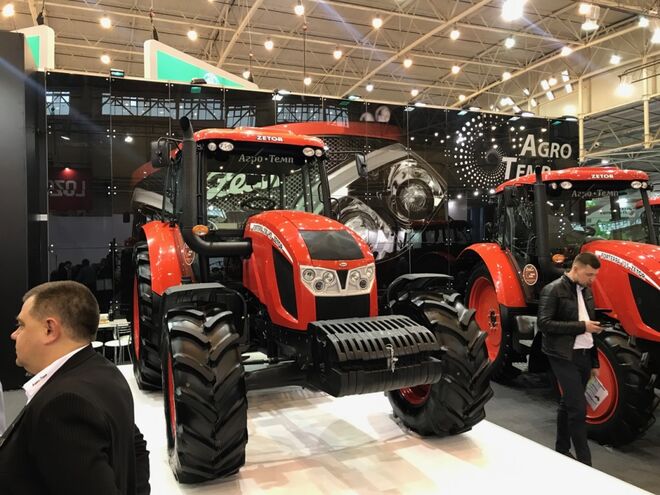 Agro-Temp, the Ukrainian distributor, has been cooperating with the ZETOR brand since 2012. The offer of ZETOR tractors in Ukraine includes tractors with the power range from 80 to 160 HP from the MAJOR, PROXIMA, FORTERRA, and CRYSTAL model ranges; the most popular being PROXIMA and FORTERRA tractors.
The visitors of the show can also see the most popular tractor on the market in Ukraine – ZETOR PROXIMA PLUS. "From business point of view, PROXIMA PLUS 110 tractors with the power of 105 HP sell very well. PROXIMA PLUS has been among the most popular tractors in Ukraine; it is popular both for its technical parameters and universal use," says Vladyslav Bondarevskyy, Business Manager, ZETOR TRACTORS a.s., who is responsible for the market in Ukraine.
Apart from the presentation of farming machinery, the visitors can also expect various discounts for all tractors. While visiting the ZETOR booth, they will also have the chance to have a professional photo of themselves with FORTERRA 150 HD in the background.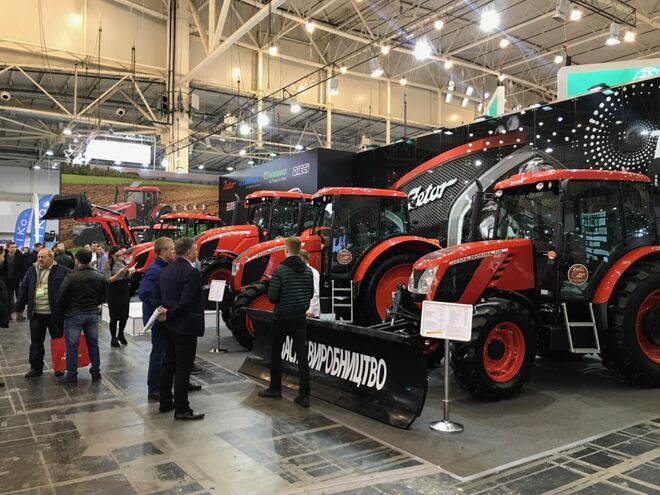 "Everyone is heartily welcome both to visit the ZETOR booth and the entire Agro Animal Show 2018. It focuses on farming machines but there are additional shows presenting breeding and growing. Should you have any questions concerning the tractors or discounts, the assistants at the ZETOR booth will be happy to help you," says Sergey Legostaev, Director, Agro-Temp.
Agriculture is one of the most important sectors in Ukrainian economy, maintaining the leading position in the production and export of a wide range of crop and commodities. Even though the Ukrainian market has been affected by unfavourable geo-political situation, the situation in the area of farming machinery sales has stabilized over the past two years. Currently, there are over 40,000 farms. At the moment, the agricultural sector in Ukraine is among those which are eagerly open to innovation; the sales within the segment of farming machinery components and aggregations have been growing quickly. Annually, about 6,000 tractors are sold in Ukraine within the power range from 100 to 200 HP.