It has been the seventh time that tractors of the ZETOR brand set out for a several-thousand-kilometre-long journey: the popular ZETOR TRACTOR SHOW. From May to October, the tractors are going to visit nine European countries presenting innovations in 60 different places, including Croatia and Austria for the first time. This event is attended by several thousands of visitors every year.
ZETOR TRACTOR SHOW is a unique form of presenting innovations and products from the portfolio of the ZETOR brand. This year, the public can look forward to presentation of new MAJOR HS, or tractors of the PROXIMA and FORTERRA model ranges with STAGE IV emission standard.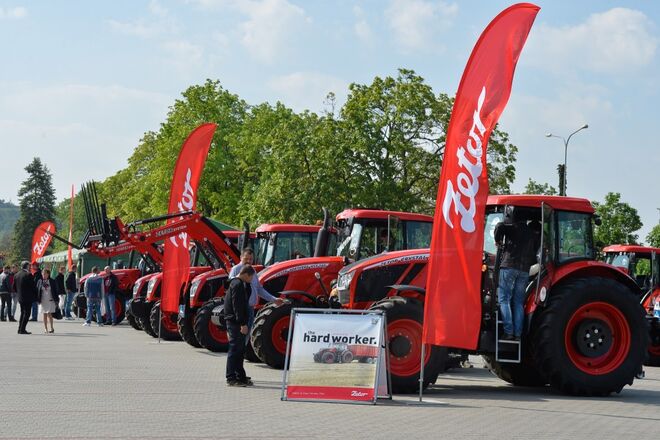 "Visitors can see the tractors during their real activities in aggregations with selected farming machinery. Those interested, will be able to try out ZETOR SYSTEM front loaders," says Robert Todt, Sales and Marketing Director of ZETOR TRACTORS a.s.
Both professionals from ZETOR TRACTORS a.s. Company and representatives of local dealers are going to be available to the visitors at every stop assisting them and answering their questions.
"This year is not only about the presentation of innovations and practical presentation of our tractors; it is also meant as consulting for our customers as part of aftersales services. Right at the spot, they can receive information, advice or tips on how to take best care of their tractor and use the maximum of its qualities and skills," adds Robert Todt.
ZETOR TRACTOR SHOW starts on May 22, in Croatia, in which country ZETOR concluded cooperation with a new distributor early this year. It is going to be the premiere of this event in the country. Subsequently, the show is going to move to Switzerland, Austria, Poland, Lithuania, Sweden, the Netherlands and the UK. The show comes to an end in France, in October. Sixty stops have been planned in nine European countries.
In the entire history of the event, ZETOR TRACTOR SHOW visited over 20 European countries, including nearly 400 stops, and was attended by more than 60,000 visitors.