Brno, November 6, 2015 - ZETOR has introduced its 2016 calendar onto the market. The theme is the Zetor brand's 70th anniversary. Zetor was founded in 1946. The new calendars will include enjoyable features such as beautiful girls and graceful tractor curves and will map the history of the Zetor brand.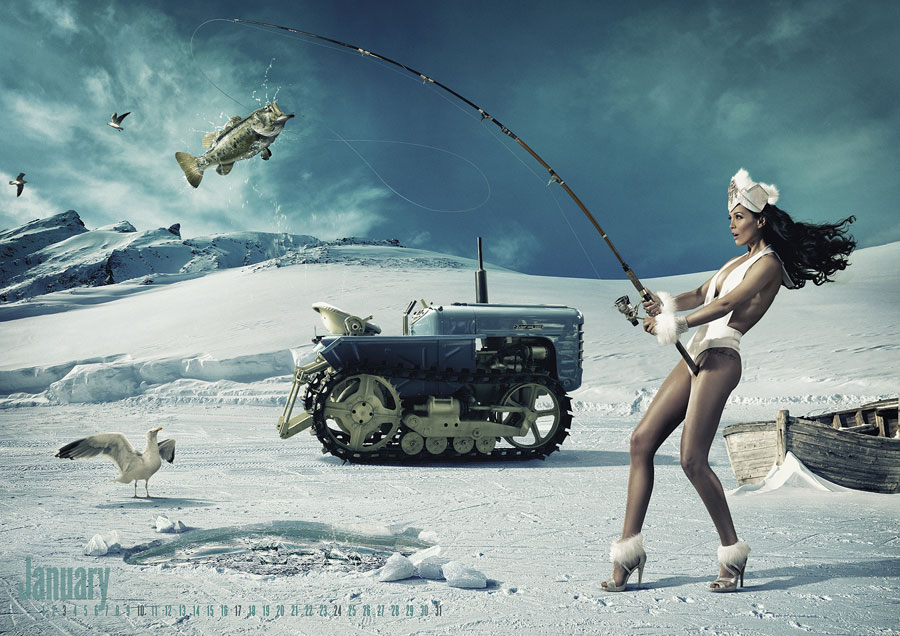 "We're proudest of the limited edition calendar, which artistically and originally highlights the prestige, strength, stability and modern direction of the Zetor brand," says Margaréta Víghová, Director of the Corporate Communications Section.
The professionally crafted cross-section with photographs of iconic Zetor tractor models in a non-traditional environment is certainly noteworthy. This limited edition calendar also highlights the long journey of Zetor and can be characterised in four words: 70 years of innovation.
The calendar photos were taken by Martin Fridner, the photographer of the first Slovak playmate in the Slovak edition of Playboy Magazine. The calendar features Czech and Slovak models Lucie Javorčeková, Silvia Križanová, Adriana Červenková and Kristýna Schejbalová in daring attire. All of the clothing in which the models pose in the photographs has been designed by leading Slovak designer Jana Gavalcová specially for the calendar of Zetor Tractors a.s.
The price of the product calendar with photographs of historic tractors is CZK 199. The limited edition calendar with female models is available for CZK 699. Both calendars are available in Zetor's authorised network, in Brno's Zetor Gallery in the Czech Republic.
A special logo has been placed on the front page of the calendar, which has been prepared to mark the 70th anniversary of the Zetor brand.