We are delighted to see that our work at ZETOR is still recognized worldwide. One example of this is the newly opened Zetor Museum Herman Michiels in the Belgian town of Houtvenne in Antwerp. Visitors could first step into the museum on Sunday, September 3, 2023. The museum is named after its founder, Mr. Herman Michiels, who is also the manager of the Herman Michiels contracting company.
The ZETOR brand holds a special place in Mr. Michiels' heart from his childhood. He inherited this passion for ZETOR brand tractors from his father, who purchased one of them for the first time in January 1966. A few years later, his collection of ZETOR tractors was born, which is absolutely unique in the world. The collection includes more than twenty-five ZETOR tractors. It contains the first model, ZETOR 25, as well as ZETOR Super 35, 50, models from UR1, and Crystal. Most of these tractors have undergone careful restoration, so they are in perfect technical and visual condition.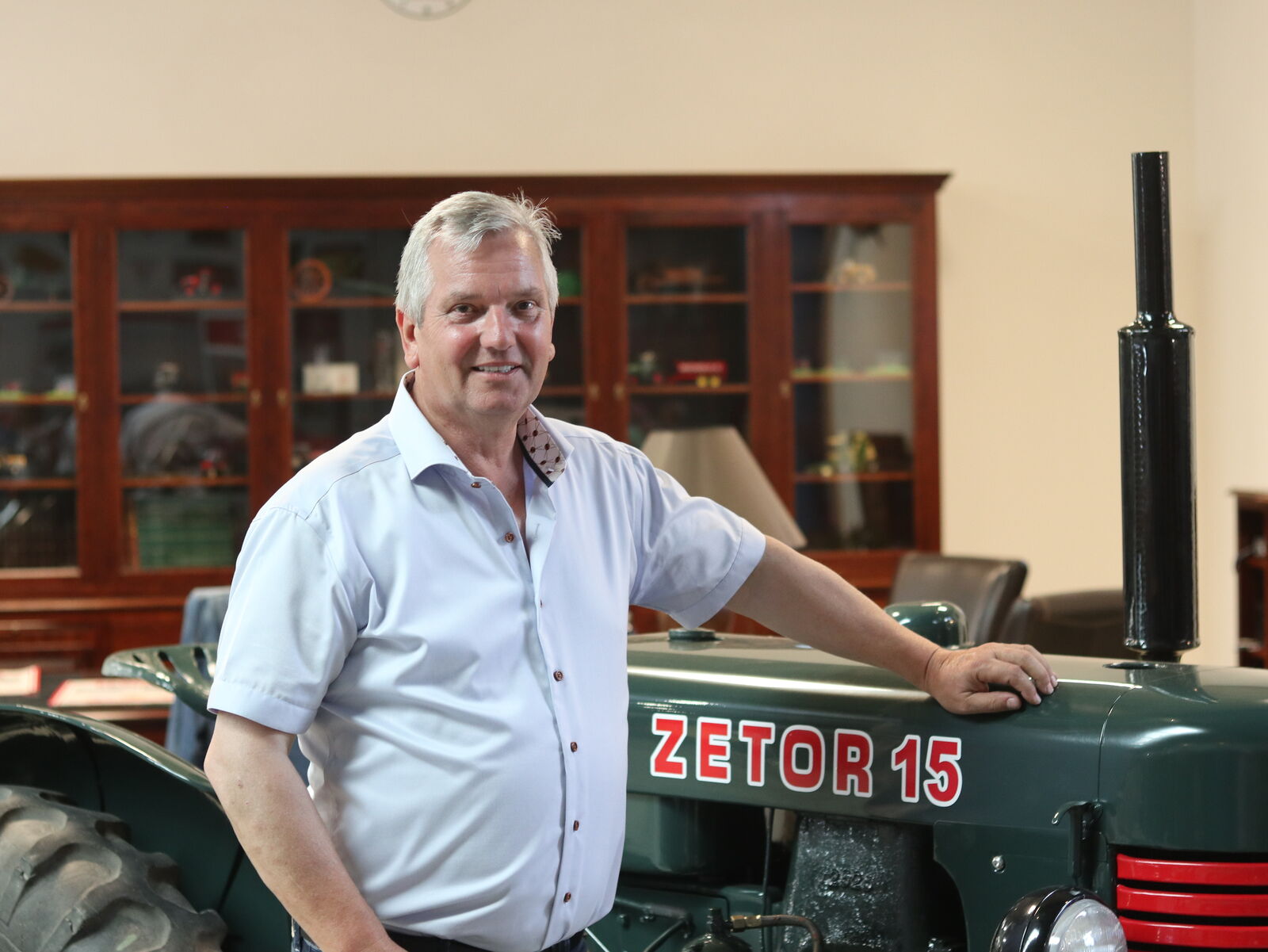 In the museum, you will have the opportunity to explore the ever-growing collection of ZETOR brand products. Promotional materials, operating manuals, spare parts books, models, souvenirs, rare black and white photographs, photos from the Michiels contracting company archive, calendars, timelines, and other unique treasures related to the ZETOR brand.
In addition to the mentioned products, you will also find countless enamel signs, old gasoline pumps, beautifully stocked display cabinets, information boards, comfortable corners for watching movies, and a small museum with small treasures on the mezzanine. Yes, that's right, the Zetor Museum offers a great experience for fans, showcasing the archival treasures of tractors and touching on the time when the ZETOR company was forming.
The ZETOR team greatly appreciates Mr. Michiels' enthusiasm and dedication. It's precisely this enthusiasm that makes the ZETOR brand so exceptional. We are proud to be a part of this amazing collection. We wish Mr. Michiels and his Zetor Museum a lot of success in the future and many satisfied, often returning visitors.
So, what does the Zetor Museum Herman Michiels look like? See for yourself by looking at the following photos!