The ZETOR brand could not miss this year's AGROmashEXPO 2018 Exhibition in Hungary. Apart from tractors from the ZETOR portfolio, for the first time in Hungary, the visitors were presented with MAJOR HS in the new design.
The biggest attraction for the visitors of the ZETOR stand was the latest innovation: MAJOR HS in the new design which was for the first time in history presented at Agritechnica Exhibition in Germany. In addition to this innovation, the visitors could see different tractors with various powers throughout the product portfolio of the ZETOR brand: MAJOR, PROXIMA, and FORTERRA.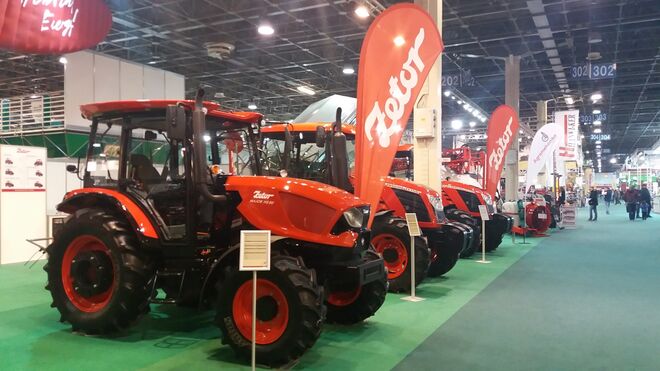 "International exhibitions, like AGROmashEXPO, are important for all sellers of farming machines. They are a great opportunity to present their machines and innovations as well as to start new business relations. We are very happy to have presented the new design of MAJOR HS also on Hungarian market," says Robert Hajabacs, Director, ZETOR WEST HUNGARY, Kft.
MAJOR HS in the new design is the first tractor in the new, modern coat which is ready for serial production. The aim was to create a product with strong aesthetic value, thus giving ZETOR a new iconic vision which reflects the values of the Company. The new attractive ZETOR DESIGN shall soon be worn by all ZETOR tractors.
"In 2015, we presented to the world a new, elegant design vision. Positive reactions of both professionals and public convinced us that the new design presented at Agritechnica 2017, shall take the brand further; the tractor shall not only attract attention as a working machine but also through its look," says Lukáš Krejčíř, Finance Director, ZETOR TRACTORS a.s., commenting on the ZETOR design.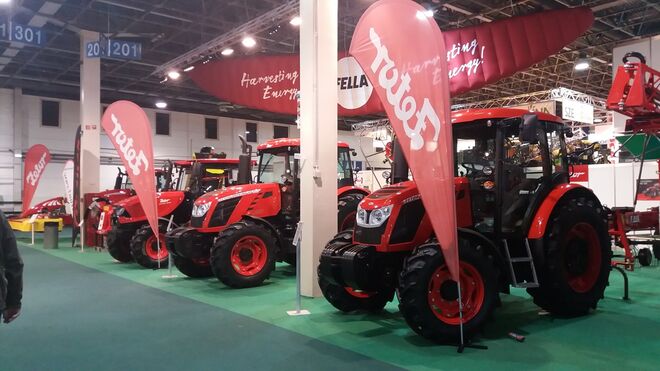 The new face of MAJOR HS is characteristics in distinctive shapes which highlight the dynamics and power of the tractor while expressing emotions and energy. At the same time, utility and workability of the tractor as a working tool have been maintained. Thanks to their new location, front lamps illuminate bigger space in front of the tractor. The adjusted tilt of the bonnet guarantees better visibility of working space around the tractor as well as while working with the front loader. Thus, the operator has better overview of the activities going on around the tractor.
The exhibition in Hungary is among the biggest and most important shows in the country. This year, it took place January 24-27 at the exhibition grounds in Budapest. ZETOR WEST HUNGARY, Kft, the Hungarian importer, has been taking part in the exhibition regularly since 1996.
The ZETOR brand has been active on the Hungarian market since 1960s. Hungary is one of the most important markets for ZETOR. Throughout the history of the brand, over 20,000 ZETOR tractors have been delivered to Hungary. At present, ZETOR WEST HUNGARY, Kft. cooperates with six dealers who cover the whole territory of the country in different regions. Among the most popular tractors, there are universal PROXIMAs which help farmers in Hungary both in cultivation and breeding.