ZETOR TRACTORS a.s. presented the innovations from its portfolio at Techagro Show in Brno. ZETOR attracted attention through its eight exposits as well as through accompanying program such as Gamers corner with Pure Farming game. Between April 8-12, over 110,000 visitors from the whole world had the chance to visit the ZETOR booth. The ZETOR booth was also visited by the Minister of Agriculture of the Czech Republic.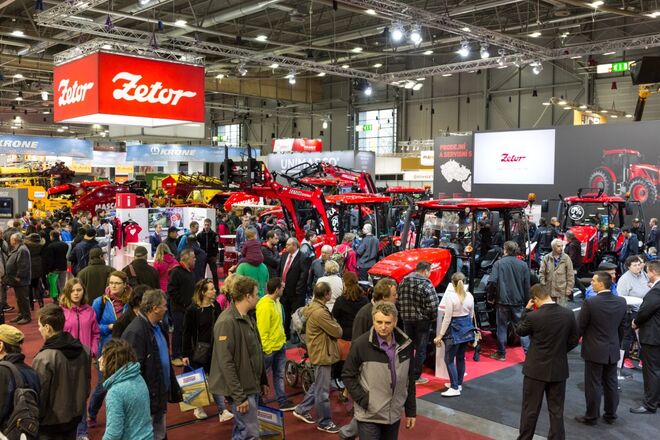 At TECHAGRO Show in Brno, ZETOR TRACTORS a.s. presented its latest innovations. Just like at Agritechnica in Hannover, the biggest attraction was MAJOR in the new design. By creating it, the Company kept its promise given during the presentation of the design concept ZETOR by Pininfarina at Agritechnica 2015. Visitors were also attracted by the HORTUS and UTILIX model ranges as well as by the innovated PROXIMA and FORTERRA. The visitors could also learn more about the displayed innovative 4-cylinder ZETOR engine.
"Just like two years ago, we have been monitoring growing interest in ZETOR products, coming both from fans and new potential dealers and suppliers. The crowded booth was a proof that the ZETOR brand is still lingering in peoples' minds. We were really honoured by the visit of Mr. Jiří Milek, the Minister of Agriculture. Another important guest was the Iranian ambassador. In respect of business, we have encountered hundreds of demands for tractors of all model ranges. At the exhibition, we also concluded several real businesses," says Lukáš Krejčíř, Finance Director, ZETOR TRACTORS a.s. commenting on the positives of this year's participation.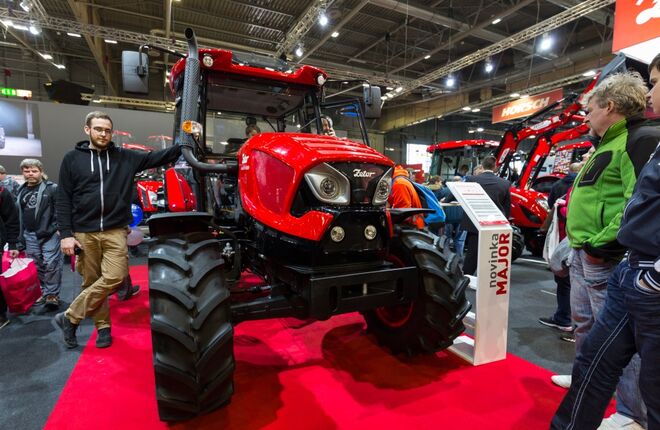 The official presentation of innovations was attended by journalists of significant professional and news media. The Monday press conference part of which was the presentation of innovations was attended by more than 30 journalists from the Czech Republic and other European countries, e.g. Sweden, France, the Netherlands, the UK, Germany, Austria, Poland, Slovakia, and Hungary. The public could also take part in a tipping competition and try the Gamers' Corner with the new Pure Farming PC game which allowed visitors to try what it is like to be a farmer and drive ZETOR tractor.
TECHAGRO is one the three largest farming shows in Europe. This year it was visited by 110,000 visitors both from the Czech Republic and abroad. In the Tractor of the Year 2018 competition organized by the Farming Weekly, FORTERRA HSX 140 won the second place. The next show takes place in two years again and the fans of the ZETOR brand can be sure to see some more innovations and attractions.