ZETOR TRACTORS a.s. Company welcomed Czech and Slovenian ministers of agriculture who visited the premises of the company. Marian Jurečka and Dejan Židan visited the Brno tractor producer as a part of their travel around the Czech Republic. The ministers visited production areas in ZETOR TRACTORS a.s.; they also had the opportunity to learn more about the history and future plans of the brand.
"Both the Czech and Slovenian ministers of agriculture are among politicians who were our dear guests during this year. We appreciate their interest in the ZETOR brand and we are very happy that we could introduce them to our visions and the rich history of ZETOR," says Margaréta Víghová, Corporate Communications Director of ZETOR TRACTORS a.s.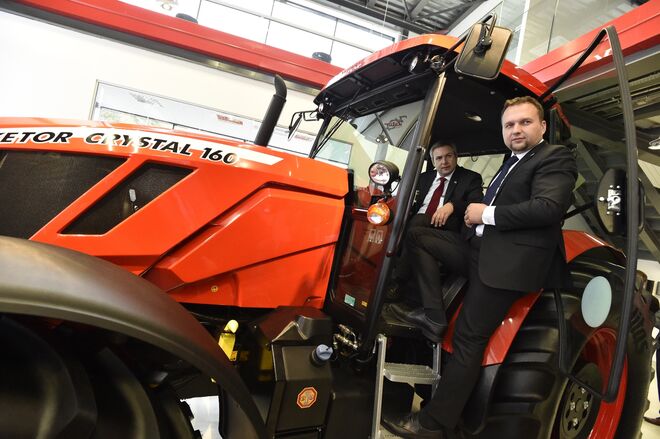 The ministers of agriculture were welcomed by Martin Blaškovič, the Managing Director of ZETOR TRACTORS a.s., in ZETOR GALLERY where Mr. Blaškovič presented the history and future direction of the brand. Marian Jurečka and his fellow minister from Slovenia also visited production area, new logistics centre and development workshops. In the end, the ministers met the top management of the Company. The agenda of the meeting included presentation of the future plans of ZETOR TRACTORS a.s. The ministers signed the visitors book in ZETOR GALLERY and accepted a gift from the top management.
"I think that there is a good cooperation between Slovenia and the Czech Republic. I believe that there is a number of opportunities for its further development. Therefore I am very happy to meet my fellow minister Dejan Židan again, this time in the Czech Republic, and I am able to present to him what our republic offers in the area of agriculture, food industry and farming machines, for example ZETOR tractors which have won good reputation for their reliability," says Marian Jurečka, the Minister of Agriculture.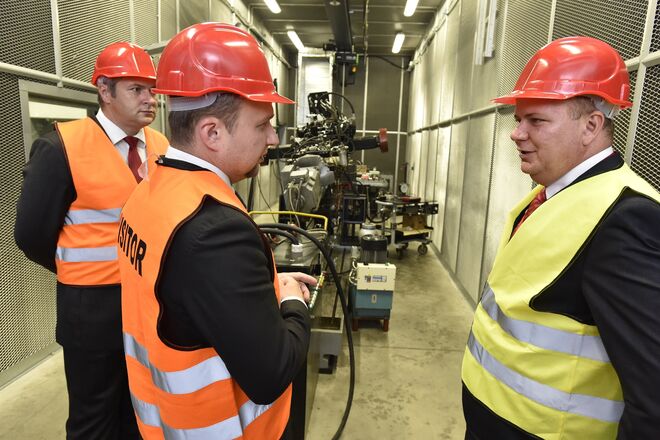 ZETOR TRACTORS a.s. has been selling tractors to Slovenia since 1961. Since the disintegration of former Yugoslavia in 1992, the Company has exported 5,000 tractors to this country. Currently, all model ranges of the ZETOR brand are exported to Slovenia. The biggest demand is for PROXIMA PLUS model which is a favourite tractor of Slovenian farmers mainly due to its size and sufficient power – features which are well employed in the hilly countryside of Slovenia. In the area of tractor sale in Slovenia, ZETOR TRACTORS a.s. has had a long-term cooperation with Gorenje Company.