The International Engineering Fair in Brno witnessed another great success of ZETOR TRACTORS a.s. The Company signed a memorandum on the cooperation with Kovrov Electromechanical Plant (KEMP). By signing the document, both parties confirmed their interest to extend cooperation related to supplies of components and engines. At the same time, a contract was signed on the basis of which ZETOR TRACTORS a.s. shall supply 450 sets of tractors to Russia next year.
By signing the memorandum, both parties confirmed their aim to extend mutual cooperation in the area of supplying components and drive units to the Russian partner. Apart from that, a contract was signed to receive components for the tractors assembled in Russia and offered on the market under the ZETOR ANT mark. Next year, KEMP Company shall receive 450 sets of tractors corresponding to FORTERRA 135 technical specification. The supply of components shall be partially localized, which means that only such parts shall be supplied to Russia that the tractor is composed of. The remaining components shall be contracted by the Russian partner separately. The sets shall newly exclude weights and wheels. Yet, they will still include engines, transmissions, hydraulics, axles and cabin, i.e. the key components of the tractor.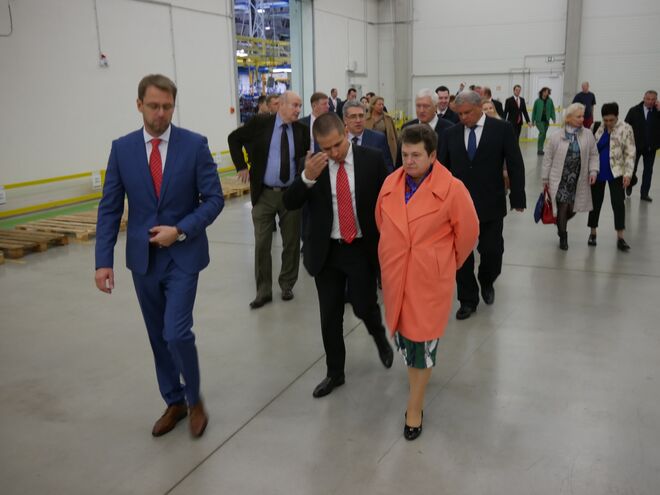 Foto: Visit of the Russian delegation at ZETOR TRACTORS a.s.
"We have been pleased by the extension of cooperation with our Russian partner. We understand the signature of the memorandum as an important milestone in the brand's history and strengthening the positions on a key market, which Russia certainly is. Several months ago, we announced the start of cooperation with KEMP Company and over the year we have delivered over 100 sets of FORTERRA 135 tractor to Russia. Now we are happy to confirm that the cooperation is successfully developing and our Russian partner increases the numbers of components to be delivered. ZETOR is perceived as a brand of farming tractors; however, we also specialize in what is referred to as OEM cooperation, i.e. that we are able to supply our partners with unassembled tractors, or just selected tractor components respectively. An example of this is the aforementioned cooperation with KEMP," says David Kollhammer, Strategy Director, ZETOR TRACTORS a.s.
The memorandum also concerns the intention to cooperate in the area of supplying ZETOR drive units. KEMP Company plans to launch a tractor with 50 hp which would be equipped with ZETOR engine. The partner in Russia also plans to use other engines also outside the farming segment.
The memorandum was signed at the event of the start of the International Engineering Fair in Brno, at the stand of the Vladimir Region which includes also the KEMP Company. Světlana Orlova, Gubernator of the Vladimir Region, and Alexander Vladimirovich Zmeyevskiy, Ambassador of Russian Federation to the Czech Republic, as well as other important guests, also participated in the official event.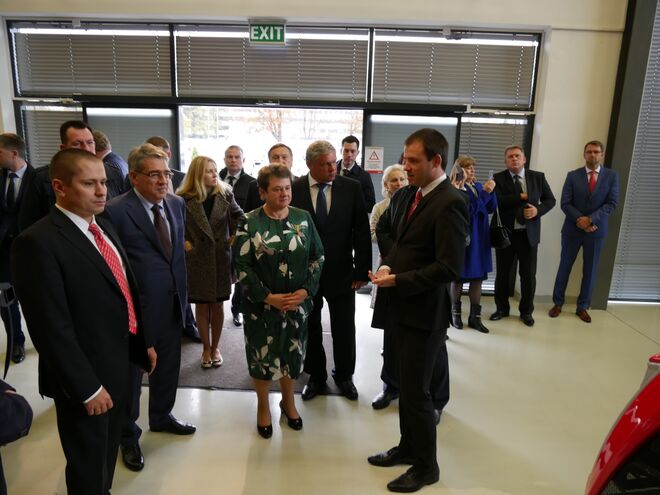 Foto: Visit of the Russian delegation at ZETOR TRACTORS a.s.