'MAJOR CL 80 model is equipped with a four-cylinder diesel engine TCD 2.9 L4 with a turbocharger by DEUTZ AG Company with the power of 75 hp. The emission system has been innovated with a diesel particulate filter (DPF) which together with exhaust gas recirculation (EGR) and diesel oxidation catalyst (DOC) complies with Stage V emission standard,' says Marek Buchar, Technical Director, ZETOR TRACTORS a.s. As a result of high-pressure fuel injection with electronic control (Common-Rail), the engine offers polished and quiet run and economical operation parameters. Thanks to a very good torque reserve, it keeps its performance without the need to downshift frequently.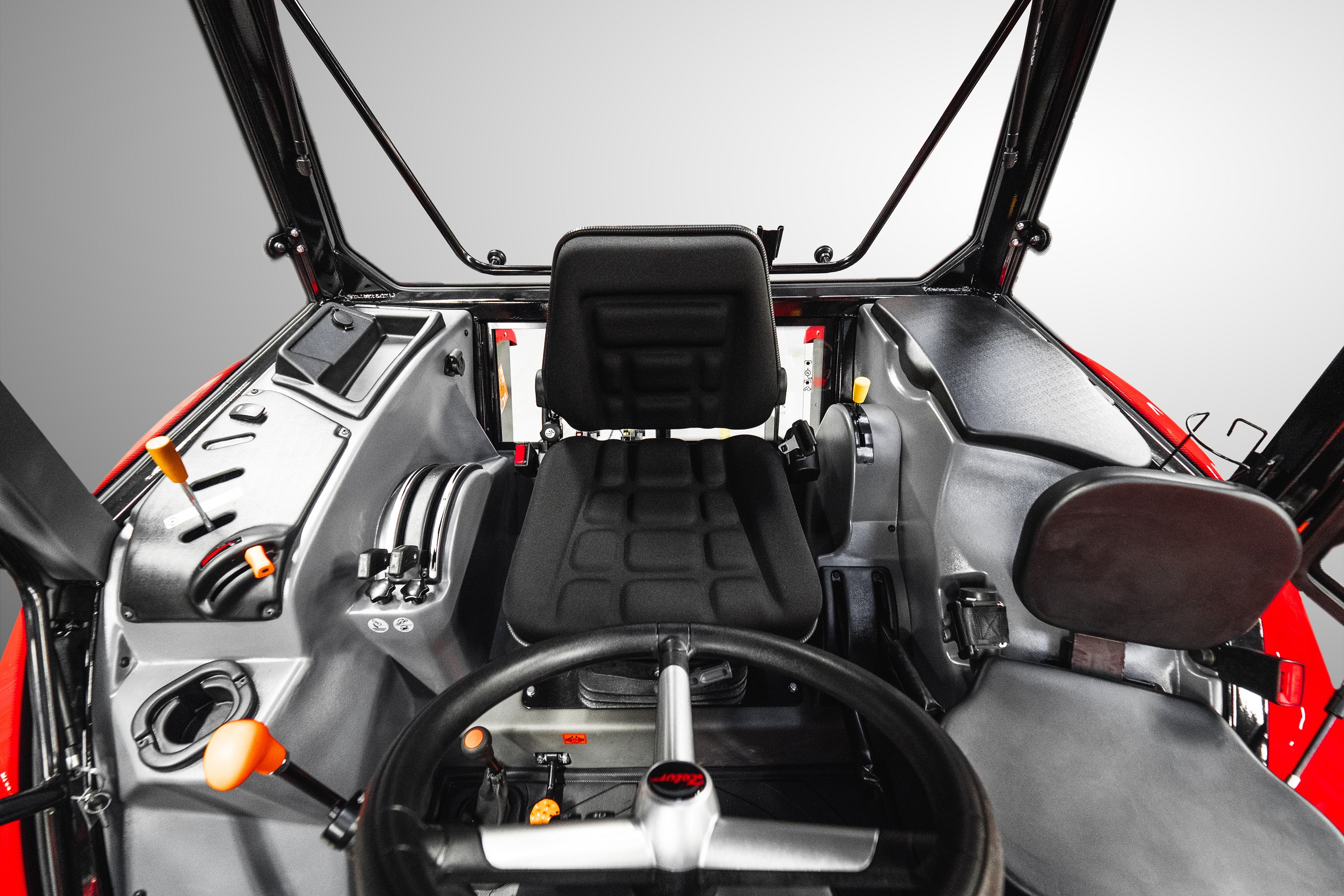 To offer better comfort, customers can now choose from two comfortable and spacious cabin versions. Both have been designed to respect practical use.
STANDARD cabin offers a version with a hard roof and a version with FOPS (Falling-Objects Protective Structures) and a sunroof. To increase overall comfort, as an option, the cabin can be equipped with air-conditioning and mechanical suspended seat with arm rests and head support.
PLUS cabin has standard air-conditioning and just like STANDARD cab it offers a hard roof or a version with FOPS and a sunroof. Seat with mechanical suspension, arm rests and head support can be made more comfortable using pneumatic suspension as an option. Passenger seat is optional, too.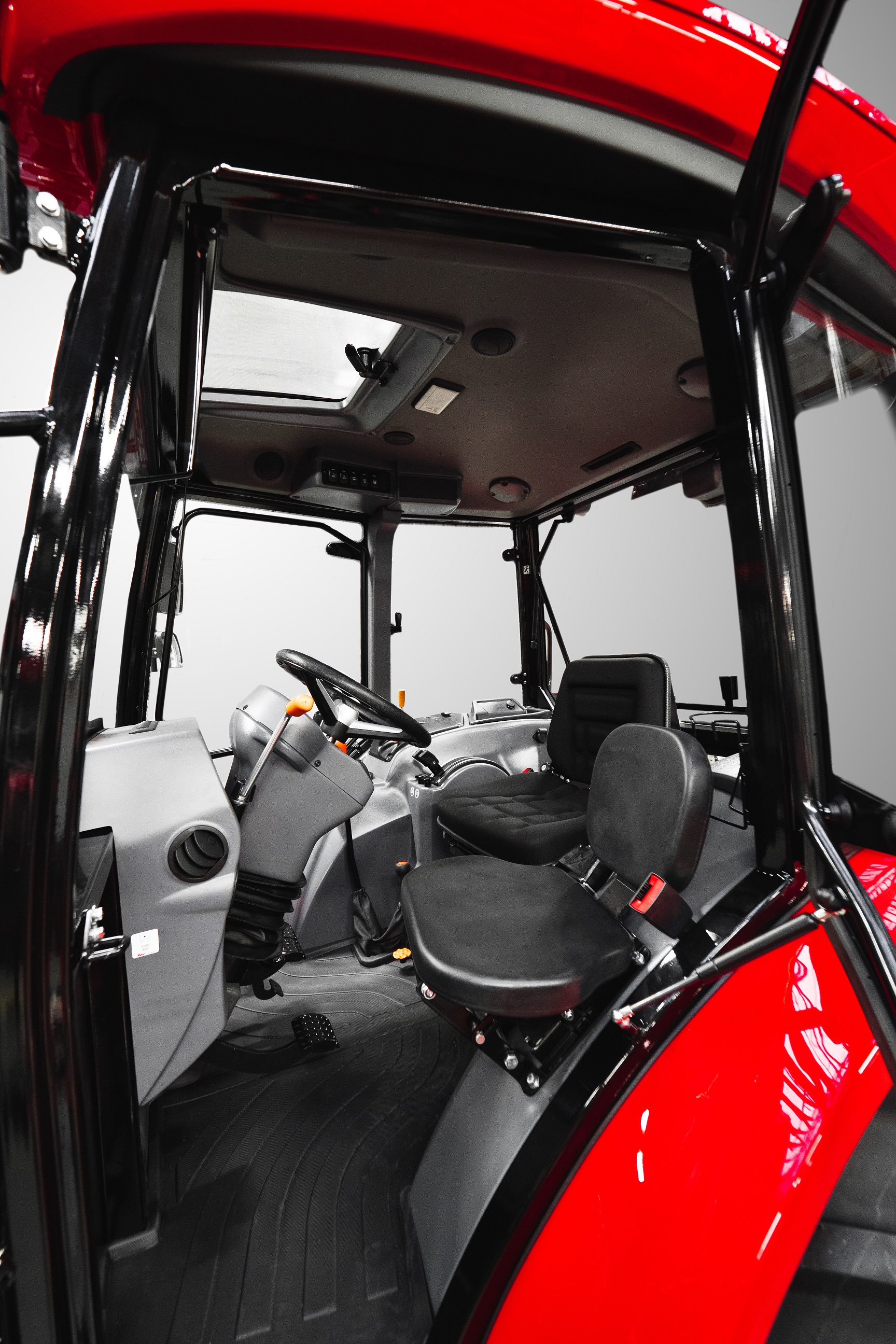 In addition, PLUS cabin offers steering column that can be tilted and adjusted for height, improved ergonomics of rear three-point hitch control and PTO mode, switches identical to higher model ranges, non-slip foot pedal pads and improved system of differential lock control. A new very user-friendly feature is using the same key to start the engine and lock the door. Work with equipment is made easier by universal slots to mount equipment displays, holes for equipment cables or three-pin socket for equipment power supply. Tractors of the MAJOR model range have been proven to work well with the front loader. And now there are also other tools in the innovated MAJOR CL to make work with the loader easier, such as set-up for joystick control and addition of roof low-beam lamps.
MAJOR CL 80 is equipped with a fully synchronized four-gear transmission with three-stage reduction and mechanical reverser offering 12+12 gears. External hydraulics consists of two circuits; oil supply amounts to 50 l/m. The implementation of Stage V engine resulted in design improvements of air brakes, air inlet, engine cooling and mechanical regulation of hydraulics. As an option, the tractor can be equipped with front PTO, front three-point hitch, beacons and different size of tyres.
'Tractors of the MAJOR model range are still universal helpers,' says Petr Konštacký, Sales and Marketing Director, ZETOR TRACTORS a.s. 'They can be used in small and medium farms, for animal breeding and crop growing as well as road maintenance. These tractors are reliable, easy to operate, simple to maintain and popular mainly for their simple design and low operation costs. Still, at the moment the first innovated models are on their way to the customers,' he adds.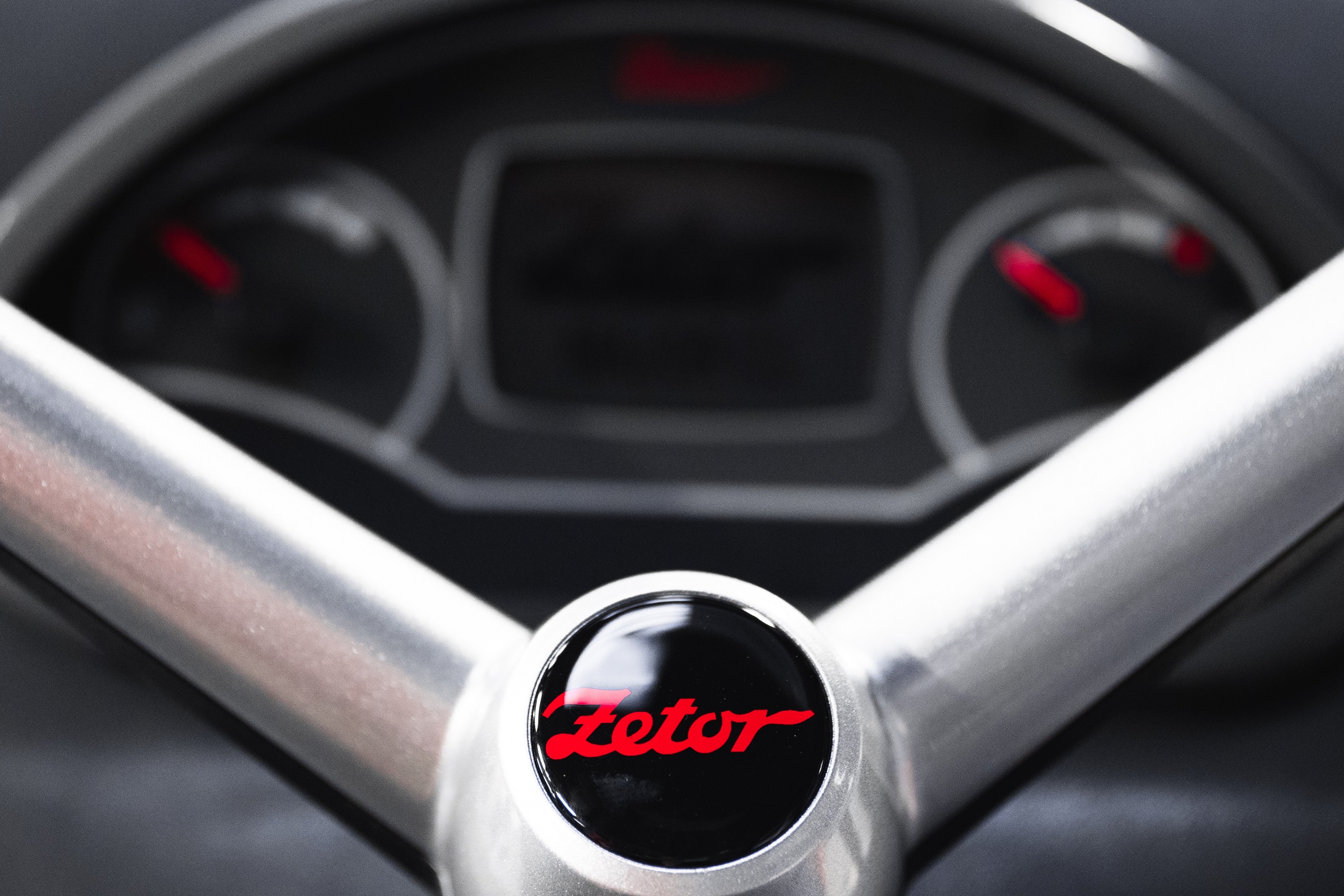 History of the MAJOR model range
Predecessors of the model range which is popular today under the trade name MAJOR started to be produced as part of launching Unified Series I as early as in 1960.
After numerous innovations of Unified Series I, ZETOR launched an updated series in 1992 that offered better performance, reliability and operator's comfort including spacious safety cabin with ergonomic layout.
In 1997, a new range under the trade name SUPER was presented. They were five updated MAJOR models with a change in design that offered modern look, improved hydraulics, higher speed and extended choice of equipment.
Production of MAJOR tractors was terminated in 2006.
In 2013, the legendary model is back to extend the then-current product portfolio by tractors below 80 hp. Demand for the tractor was enormous and MAJOR has been extremely popular ever since. In the Czech Republic and Slovakia, the MAJOR model became the best-selling tractor in 2013 and 2014.
In 2015, MAJOR was subject to a number of innovations; in addition to the 75 hp tractor, a new version with the power of 61 hp was offered to customers.
In 2018, after the world premiere at Agritechnica and Techagro shows, ZETOR TRACTORS a.s. launches serial production of the model range in the design ZETOR by Pininfarina. The new design has very strong aesthetics, proudly showing the new iconic vision of the ZETOR brand.