ZETOR TRACTORS a.s. Company showed its business results for 2016 in the amount of EUR 4 million prior to taxation. Despite positive results, the Brno manufacturer of tractors faces sales crisis which has been affecting markets, producers and dealers of tractors and farming aggregations throughout western countries over the past three years. Compared with 2015, Sales of farming machinery in Europe decreased by 9 %, which is the worst market result since 2009 when Europe and the whole world were subject to economic crisis. In spite of the current situation, ZETOR TRACTORS a.s. Company is successful in maintaining its position in Europe and North America and strengthening it in such territories and countries of the world where it has expanded within the past two years.
The business result of ZETOR TRACTORS a.s. Company copied the development in the area of total sales of farming machines; the Company succeeded in having positive business result even despite unfavourable situation. In respect of sales volumes, the segment of producers of farming machines witnessed its climax so far in 2013; however, sales have been going down every year ever since. If compared to 2015, the year 2016 was worse by 9 %, which represents a decrease in real values by 10,000 machines.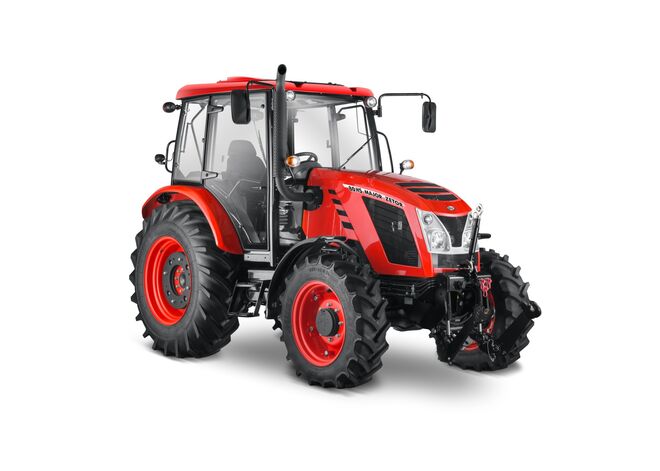 Photo: ZETOR MAJOR HS
"In spite of the decrease in sales, we are successful in maintaining our positions in individual markets, in some areas even strengthening them, like for instance in Germany, Lithuania, Slovakia etc. last year. Another important aspect is that the Company's business result was positive and we keep on investing financial means into the development of the Company. The aims of the Company remain the same: we are still working on the extension of our product portfolio, strengthening positions in western markets and making use of the potential of new markets," says Lukáš Krejčíř, Financial Director of ZETOR TRACTORS a.s.
In 2016, revenues of ZETOR TRACTORS a.s. Company reached EUR 118 million; 3,144 machines were produced and sold, out of which 86 % were exported to over 40 countries. The profit of the company amounted to EUR 4 million prior to taxation. The Company invested over EUR 8 million into the support of R&D, Sales and Marketing.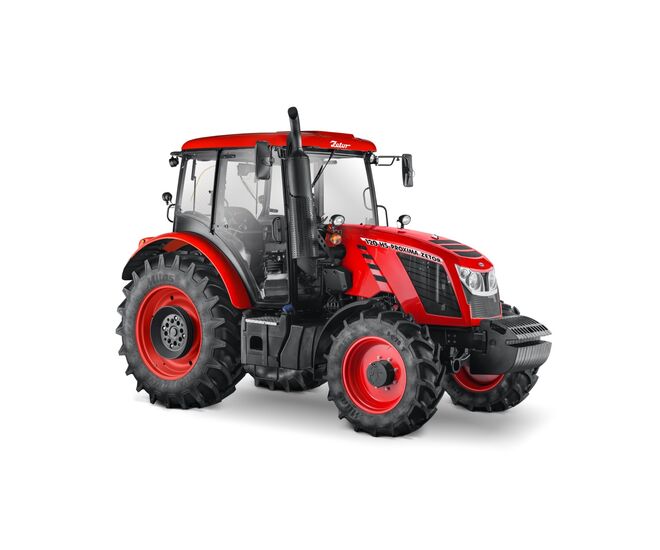 Photo: ZETOR PROXIMA HS
"The phenomena which have been influencing overall situation in markets in a negative way, have remained unchanged for three years: decrease in purchase price of farming commodities, more strict emission standards for machines and related increase in price of new products as well as subsidies policy which means that farmers are still unable to get financial means from such sources," says Lukáš Krejčíř. He also emphasises that, "The area of interest for ZETOR TRACTORS a.s. is to maintain and strengthen its positions in European markets, mainly in Europe and North America. However, the regions has been subject to sales crisis; therefore, we are also making use of the potential of new markets. Since the beginning of last year we have expanded to eight new markets in Asia and Africa, namely Iran, Myanmar, Israel and, most recently, Zambia. We are having negotiations with other partners."
It is still true that the ZETOR brand dominates in the area of countries which joined the EU after 2004, i.e. Baltic states, Central Europe, all the way down to the Balkans. In a long-term perspective, the Czech Republic and Slovakia are among the markets where ZETOR is the most widely sold brand and it was so also in 2016. From the point of view of market share, the brand was also successful in Poland, Lithuania and Hungary. The Company was also successful in strengthening its positions in Germany, even despite the fact that the market was subject to drop by 11 %. The situation was positive also in Austria, the UK and Scandinavia.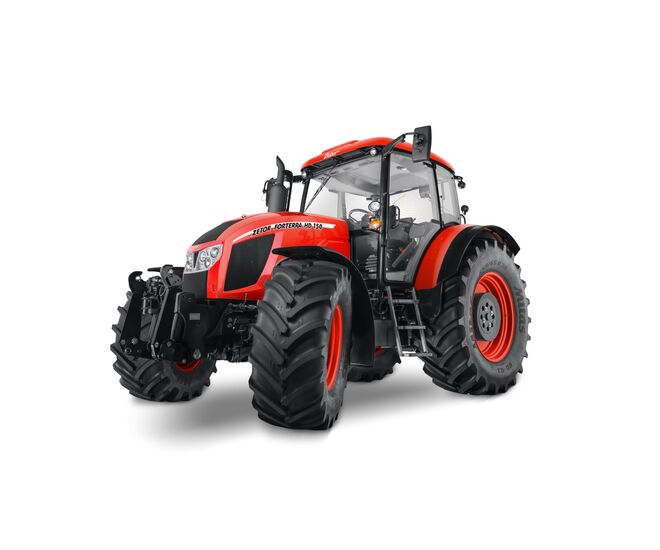 Photo: ZETOR FORTERRA HD
"This year, we are expecting gradual stabilization of markets, i.e. complete stop or at least decrease alleviation in sales in tracked markets. As a part of the plan for 2017, we are striving to maintain and slightly improve the result of 2016. We have accepted several measures which are supposed to ensure reaching our aims; whether it be changes in the Company's management or emphasising strengthening positions in new markets," adds Lukáš Krejčíř.
In the past few months, three new directors joined the team in ZETOR TRACTORS a.s. The position of Sales and Marketing Director has been newly taken by Robert Todt, who has got 20 years of experience from e.g. Russia and China when he was working in Škoda Auto a.s Company. Another new member of the team is Petr Váradi, the new Technical Director, who has got many years of experience in the area of development and design and who has come from Way Industries a.s. Company which is involved in the development of skid-steer loaders. The most recent new member of our team is Quality Director, Milan Kuneš, who has got many years of experience with quality in the area of automotive industry and who has come to ZETOR TRACTORS a.s. from Magna Europe Company. As part of organisational changes, there appeared the new Strategy Division which prepares strategy for ZETOR TRACTORS a.s. Company for the period of the upcoming 10 years. The Director of the new division is David Kollhammer, the former Technical Director of ZETOR TRACTORS a.s.
ZETOR TRACTORS a.s. employs 660 people in Brno and another 90 members of staff in six affiliations abroad: in the USA, the UK, France, Germany, Poland, and India. Currently, the Company is searching for 40 new members of staff, namely for operator positions such as metal machining operators, grinder operators or assembly operators.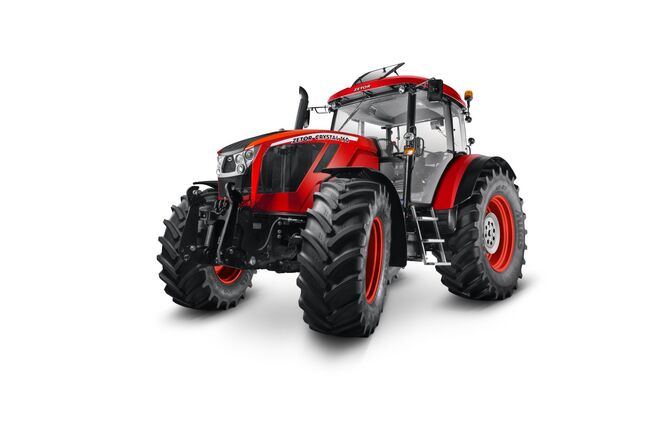 Photo: ZETOR CRYSTAL