Brno, 6th March 2015: Starting this February, ZETOR TRACTORS a.s. is expanding its MAJOR model series. The reported newcomers are the MAJOR 60 with an engine power of 61 horsepower, and MAJOR 80 with an engine power of 75 horsepower. With this step, Zetor is reacting to the popularity of this model series among customers, offering them a wider choice. The introduction of these new products also expands the ZETOR portfolio in terms of engine power.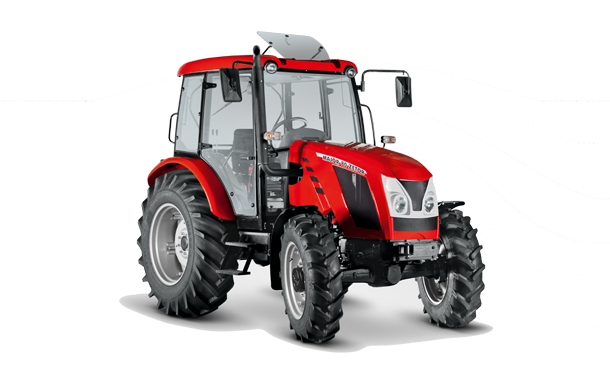 Serial production of the MAJOR series was launched in 2013. Customer interest in this model far exceeded expectations. In the first year, 400 more tractors were produced than the original estimate when production began. The success of the model series was confirmed in 2014, enjoying consisting high popularity among customers. In Central European countries, the MAJOR models are among the best-selling tractors.
The new products in the popular MAJOR model series preserve the components customers were most satisfied with; they are reliable tractors requiring low maintenance with a long lifetime.
"MAJORS offer a spacious cab with a low volume of noise, minimal speed starting from 1.4 km/h at rated speed, low fuel consumption and a powerful hydraulic pump. We believe that all these aspects and the excellent price to performance ratio will maintain the popularity of the MAJOR series among customers" said Adam Žert, Director of the Sales and Marketing Section.
The new tractors also expand the ZETOR brand portfolio in terms of engine power, offering three model series with products ranging from 60 to 150 horsepower output.
Major 60 and 80 are equipped with a four-stroke compression ignition engine with the Common Rail fuel injection system, turbocharger and DOC catalyser. They use the four-cylinder TCD 2.9 L4 engine from DEUTZ AG, which meets the requirements of STAGE IIIB emission standard. The gearbox has 12 + 12 speeds and the tractors' maximum speed is 30 km/h. Majors are also fitted with wet disk brakes with mechanical control. The interior hydraulics feature mechanical regulation and the lifting force is 2400 kg. The external hydraulic system has 2 circuits and the oil feed is 50 l/min. The tractors are offered with front-where drive.