ZETOR continues in its expansion to new markets which was started in 2016. One of the first successes this year is starting cooperation with our Vietnamese partner, GOLDMAX Company. The territory of Vietnam is going to be supplied with tractors of MAJOR, PROXIMA, FORTERRA, and CRYSTAL ranges. The tractors were presented to the local farmers at ILDEX exhibition which took place in Ho Chi Minh City in March.
In Vietnam, farming is one the powerful sectors; the country located in South East Asia focuses mainly on growing rice, coffee, cotton, natural rubber, sugar cane, etc. Nearly 60 % of inhabitants are active in farming, forestry or fishing. Annually, over 3,000 tractors are sold in the country, mainly in the power range of 80-100 HP.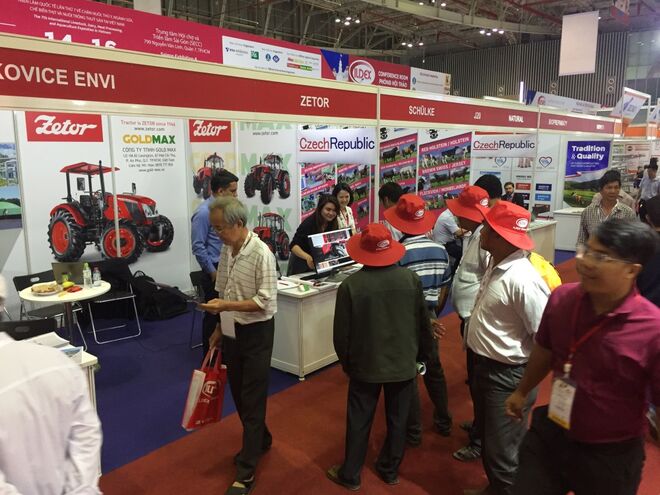 "Into the territory, ZETOR is going to export tractors of the MAJOR, PROXIMA, FORTERRA, and even CRYSTAL ranges. The advantage of a complex product offer and ZETOR's good name in Vietnam opened the door to negotiations about cooperation. The first tractors shall be exported to the territory in April. Together with our partner, we participated in ILDEX exhibition which took place in Ho Chi Minh City in March, introducing our tractors to the general public," says Robert Harman, Director, ZETOR INDIA, commenting on the cooperation.
Annually, ZETOR shall export several tens of tractors to Vietnam while the country has the potential for further extension of the cooperation. GOLDMAX, the Vietnamese partner, shall cover the sales of new tractors, spare parts and service.
"It is a long-term target of the Company to strengthen our positions mainly on the markets of Western Europe and North America. However, we also pay close attention to other territories, most importantly in South America, East Africa, Near East, South East Asia, Australia and New Zealand," says Lukáš Krejčíř, Finance Director, ZETOR TRACTORS a.s., giving details on the area of interest of the Company.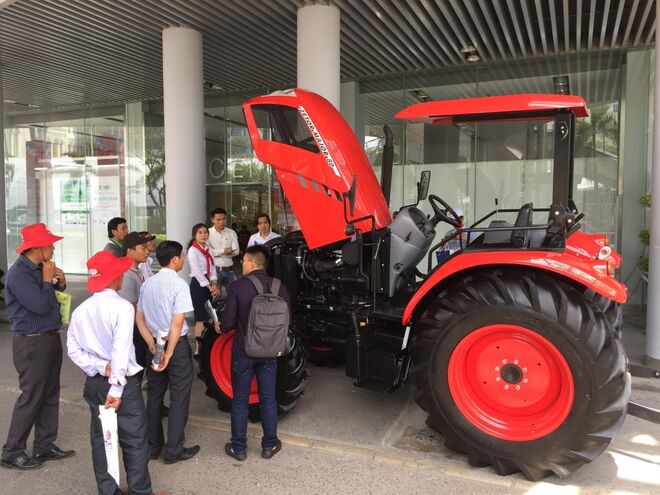 In the past, ZETOR was delivering tractors to Vietnam mainly in the period 1960-1980. Within the 20 years of cooperation, about 2,000 tractors were exported to the country; they were used mostly in paddy fields. ZETOR strives to draw on the successful legacy, thus strengthening its positions in South East Asia.
GOLDMAX Company is devoted to the sales of farming machinery, rotation machines, service and spare parts for the products.
By entering Vietnam, the ZETOR brand extends its activities to the foreign markets. ZETOR TRACTORS a.s. is a pro-export Company; up to 90 % of products are meant for foreign markets. Among the countries where ZETOR has a long-term strong position there are the Czech Republic, Slovakia, Poland, Lithuania, the USA, the UK, Germany. Since last year, there has been growing significance of Russia which is supplied with sets of FORTERRA tractors.