Zambia, Africa, is a new destination for ZETOR TRACTORS a.s. to export its tractors. The ZETOR brand has newly started cooperation with a new partner, Agriserve Agro. The cooperation was officially signed on the occasion of Agritech EXPO 2017 exhibition which took place on April 27-29 in Chisamba, Zambia, where the first tractors were handed over to their new owners.
ZETOR is going to export to Zambia tractors in the power range from 100 to 150 HP of the PROXIMA and FORTERRA ranges including spare parts. At the moment, the biggest demand is for PROXIMA, PROXIMA POWER and FORTERRA models with STAGE IIIA emission standard.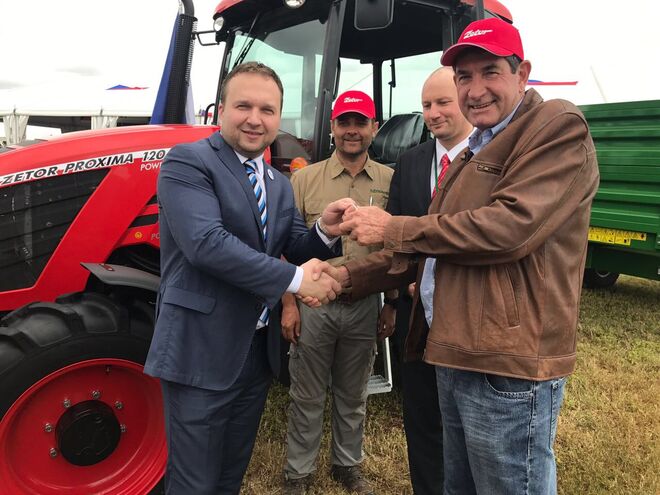 It is the interest of both companies to provide perfect service to our customers; therefore, for the first two years, Agriserve Agro shall employ Czech technicians from ZETOR TRACTORS a.s. Company who will gradually pass their know-how to their Zambian colleagues,' says Margaréta Víghová, Corporate Communications Director of ZETOR TRACTORS a.s.
On the occasion of Agritech EXPO Zambia 2017 exhibition which is just takes place in Chisamba at the moment, the first ZETOR tractors were handed over to their new owners. The Czech Minister of Agriculture, Marian Jurečka, Czech Ambassador in Zambia, Radek Rubeš, together with other members of the delegation from the Czech Republic were present at the event.
'Business relations between the Czech Republic and Zambia have long tradition. I am happy that future cooperation can be extended through this mission together with representatives of Czech companies. Mutual business between the two countries offers a lot of opportunities for the future and I believe that at least some of them shall become reality,' says Marian Jurečka, the Minister of Agriculture.
'We are really proud of our cooperation with the Ministry of Agriculture of the Czech Republic, namely with the Minister, Marian Jurečka himself. Thanks to his support, we have succeeded in finding and concluding cooperation with a partner in Zambia. The strategy of the Company is to become established in Zambia and gradually strengthen positions of the ZETOR brand. We believe that Zambia shall become the key market for ZETOR tractor export and our products shall help to develop farming in this territory,' adds Margaréta Víghová.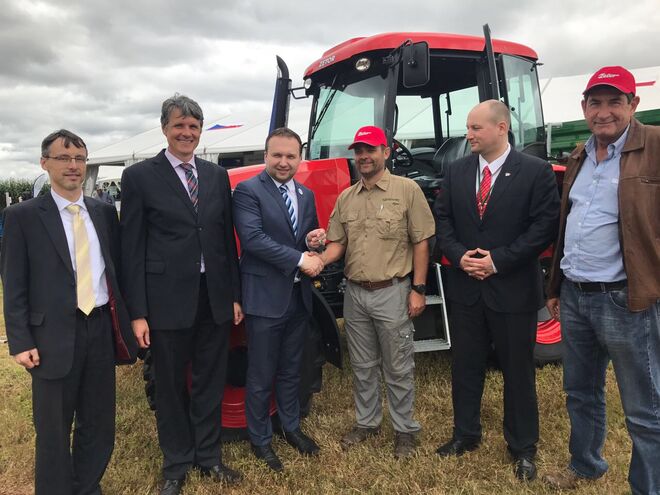 During the exhibition which takes place on April 27-29, ZETOR was presenting PROXIMA 100 and PROXIMA POWER tractors which are most suitable for Zambian market in respect of conditions of local farming. Local farmers prefer versatile and reliable tractors with easy maintenance.
It is not the first time ZETOR makes business with Zambia. This new cooperation draws on tractor export which was interrupted in 2000. Before that time, nearly seven hundred tractors had been exported to Zambia, the biggest orders taking place between 1979 and 1983. ZETOR TRACTORS a.s. is trying to strengthen cooperation with African markets and is therefore currently having negotiations with other countries.
Eighty percent of the population in Zambia is involved in farming. The country produces mostly corn, sugar cane and wheat. Further, it focuses on soya beans, cotton, tobacco and vegetable. Farms raise mostly poultry, pigs, cattle and fish. Gross National Product of Zambia is nearly USD 27 billion.