In early summer, ZETOR TRACTORS a.s. Company concluded cooperation with a partner in Kenya. Nearly one month since the conclusion, the red tractors set out on their first Tractor Show in Kenya. Within following weeks, ZETOR tractors will be presented at roadshows to farmers, breeders, company officers or bank officers.
The tractor show includes the total of 23 stops in the course of August and September presenting MAJOR and PROXIMA tractors to farmers in Kenya during terrain shows and tests.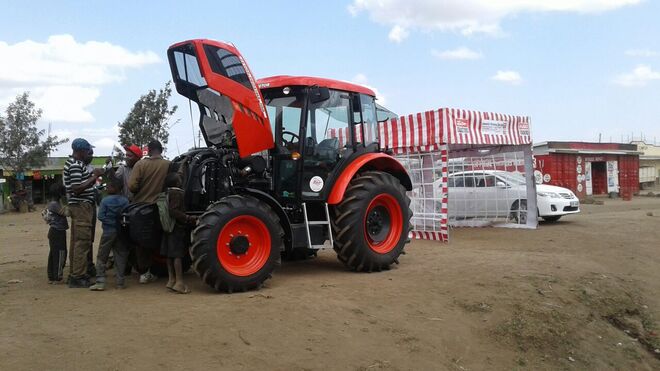 "ZETOR is new to Kenya and our sales strategy requires paying attention to spreading knowledge about the brand and the tractors. Under such circumstances, convincing farmers that purchasing our tractors is a good idea involves presenting them with the tractors and allowing them to test the tractors. This is the major aim of the current Tractor Show," says Prakash Shah from Automobile Warehouse, Ltd. Company.
The roadshows, which allow the visitors to test the tractors in different kinds of field work, are not limited exclusively to farming audience.
"Purchasing a new tractor is expensive. Therefore, we address specialized and established companies involved in renting farming machines. We are also approaching banks in respect of possible financing for our clients. So we also present our tractors to such partners. MAJOR and PROXIMA model ranges, which are currently offered in Kenya, are convenient in road maintenance; therefore, we also invite different officers to the events," says Prakash Shah, adding, "First reactions are very positive. ZETOR tractors are viewed as premium tractors offering ideal combination of power and robustness. It is our task to spread knowledge and convince our clients to buy the tractors. I believe that we will be successful also thanks to our new attractive showroom which is currently under construction."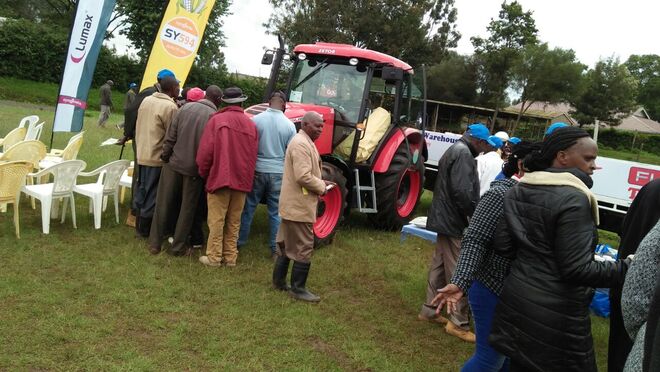 Opening the new showroom in Nakuru, the second largest city in Kenya, is planned for early spring 2018. The indoor area of 2,800 m2 and outdoor area of 9 hectares offer sufficient space for presenting the best of ZETOR tractors that they have to offer their clients.
Zetor in Kenya
Farmers in Kenya are supplied with tractors of the PROXIMA, MAJOR, and FORTERRA model ranges. The farmers are mostly interested in tractors with cabin and air-conditioning. The country is specific in growing sugar cane, corn and exotic flowers meant for export to Europe. Annually, up to 900 tractors are sold in Kenya, out of which 50% is within the power range 800-100 hp. Throughout the 70-year-long history, 50 ZETOR tractors were exported to the country. The first 25 pieces were delivered in 1965, the rest in 1997. In modern history, Kenya has become the fifth country in Africa where the ZETOR brand exports its products, following Morocco, Algeria, Tunisia, and Zambia.