N&N KOŠÁTKY s.r.o. Company, an authorized dealer of the ZETOR brand, has reached an important milestone by selling the 900th tractor. The family company which has been involved in selling farming machines for several generations, has been offering ZETOR tractors for 25 years.
The anniversary tractor is FORTERRA HD; it was delivered to a farm in Lužické hory, Liblice Chateau and it is going to be used by farmers in aggregation with a tank or front and side mower.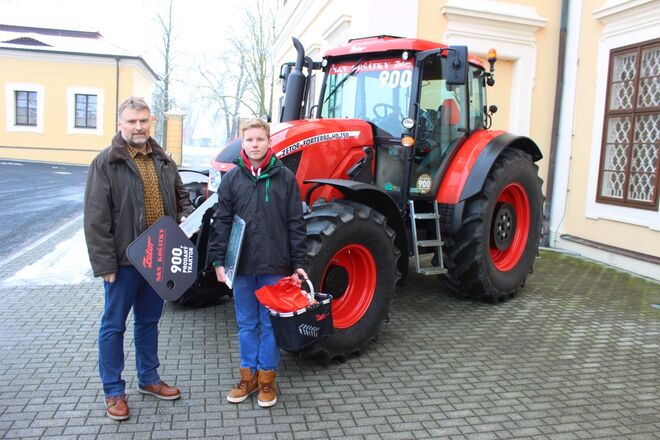 'We understand the business result and reaching the milestone of 900 sold ZETOR tractors as a great success of both our family and our staff. My father has been into the brand for more than 42 years; my brother and me for 25 years, since the beginning of our family company,' says Aleš Nezbeda, Executive Head, N&N KOŠÁTKY.
The Company originated in 1992. The first ZETOR tractors were sold in 1994; they were ZETOR 5211 and ZETOR 9540. N&N KOŠÁTKY s.r.o. employs 25 people and has four subsidiaries in the area of Central and North Bohemia.
'The Nezbeda family with their company have been our leading dealer in Bohemia. We use them as a good example for our business network at home and in abroad. They take active care of their customers transforming business relationships into friendly one. They offer complex system of services for farmers keeping the customer always in the first place. On behalf of ZETOR TRACTORS a.s., I would like to congratulate them on their success and wish them a lot of satisfied clients so that they can carry on with their successful business and soon reach the number of 1,000 sold tractors,' says Lukáš Krejčíř, Sales and Marketing Director, ZETOR TRACTORS a.s.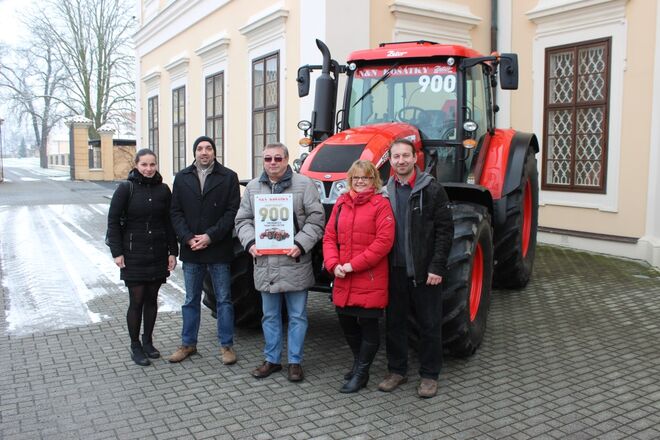 But what does the success of the Company lie in? 'We do our job honestly, we can rely on our team at any level and we are not afraid of responsibility. I myself consider flexibility of the family company as the most important point; we do not need any time-consuming process of approving things. We believe that we will reach the milestone of 1,000 sold tractors within two years,' says Aleš Nezbeda.
Most customers of N&N Košátky s.r.o. are interested in PROXIMA and FORTERRA model ranges, i.e. four-cylinder tractors with powers from 90 to 150 HP with a wide range of transmissions: both mechanical and electro-hydraulic.
'Our customers appreciate ZETOR tractors for their low operation cost, such as low fuel consumption and a reasonable price of service and spare parts. ZETOR is a domestic manufacturer, which is also of convenience. Our customers prefer easy and reliable tractors while requesting certain comfort of operation at the same time. This makes ZETOR a clear choice for them,' concludes Aleš Nezbeda.