On the occasion of TECHAGRO Exhibition, the Farming Weekly has called a competition Tractor of the Year 2018. The innovated FORTERRA HSX, which visitors of the show can see in early April, strives to score high in the competition.
You can vote for FORTERRA HSX on the website of the Farming Weekly:
https://zemedelskytydenik.cz/anketa-traktor-roku-cr-2018/#wpcf7-f5081-p5078-o1.
By completing and submitting the form, you are automatically included in a competition for valuable prizes.
You can also participate in the competition by completing and submitting a voting poll published in the Farming Weekly, or right at the TECHAGRO Exhibition respectively. To be valid, just one tractor can be ticked; if you tick more than one tractor, your poll is invalid and will not be part of the competition.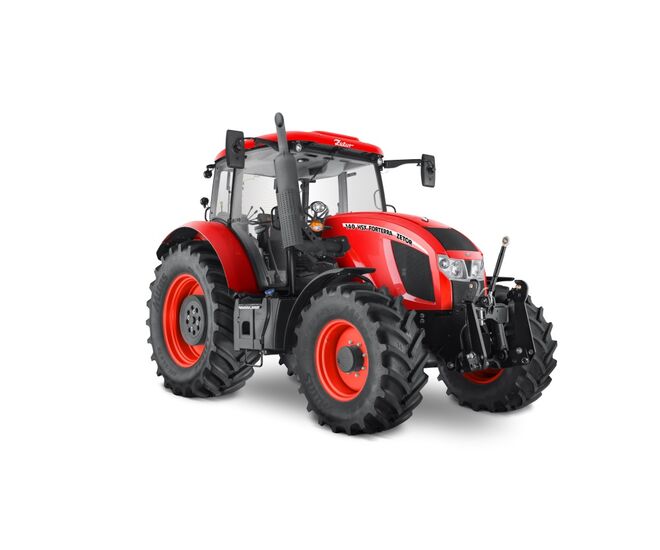 FORTERRA HSX offers a well-proven economical 4-cylinder ZETOR engine with the power range from 117 to 136 HP which was designed and produced in-house. The tractor is equipped with new ECO transmission which keeps the engine in optimum revolutions both during field work and transport. Customers can use 5 gears in two ranges with PowerShift, three-stage torque multiplier, and PowerShuttle, electro-hydraulic reverser. The control of the tractors is also made easier by PowerClutch, a clutch button located on the shifting lever. In total, the transmission offers 30 gears forward and 30 gears reverse.
FORTERRA HSX can be equipped with front suspended axle. Independent suspension of both arms improves the comfort of travelling a lot (if compared to other tractors which are equipped with central suspension). The tractor offers a spacious cabin with improved sealing, panoramic rear-view mirrors and new dashboard with a colour screen and refurbished design of controls.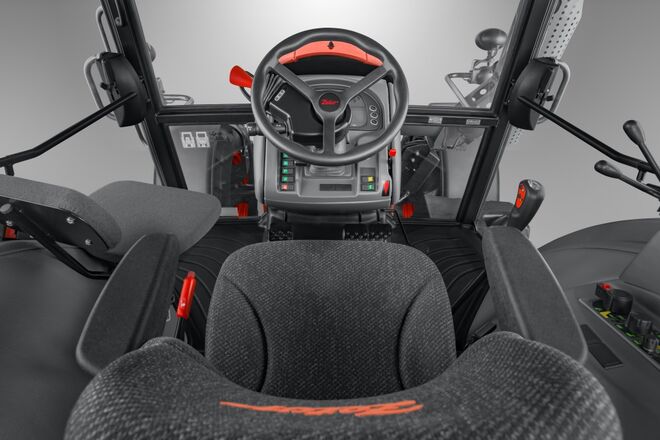 "FORTERRA tractors are exceptional for their robustness and power while maintaining technical simplicity, low consumption and affordable price of spare parts. The combination of a powerful engine reaching maximum power under any conditions with simple and effective design is what has made FORTERRA appeal to customers and professionals all around the world for more than 20 years," says Lukáš Krejčíř, Finance Director, ZETOR TRACTORS, a.s.
For more information about the tractor, visit https://www.zetor.cz/zetor-forterra or come to the ZETOR booth in TECHAGRO, Brno (Pavilion P, booth No. 010), from April 8 to April 12.
The winner of the competition shall be revealed on Wednesday, April 11, 2018, during the official reception on the occasion of the 20th anniversary of the Farming Weekly. We would like to thank all our fans for their support and vote.